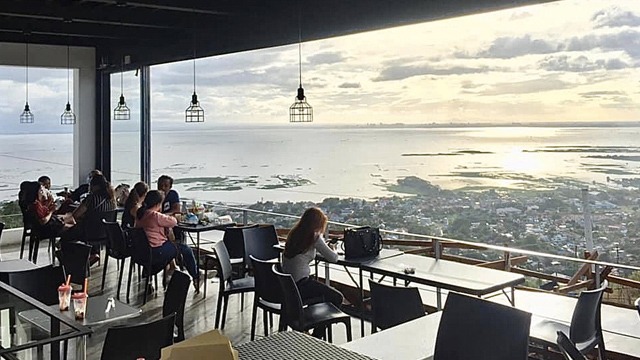 Quarantine fatigue is real and we can't help but daydream of days where we can travel again. If you're building your post-pandemic travel bucket list, we found these cafés in Rizal that have an alfresco dining area with an accompanying view of nature and the city:
Cafés in Antipolo, Rizal: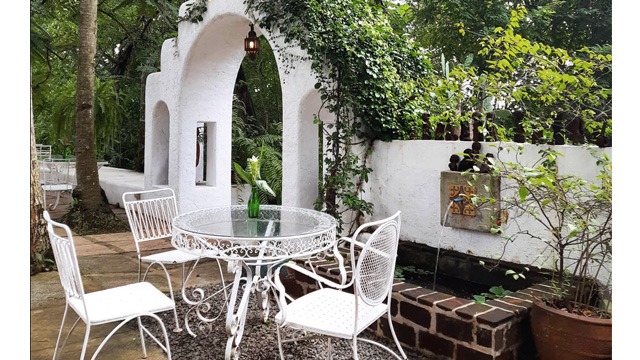 Café Rizal by Peppermill
Have you been to Pinto Art Museum? The museum itself is Instagram-worthy and it houses a diverse collection of art. The café has huge windows that overlook the greeneries outside, but you can also opt to sit at the dining area outside where there's a better view of their garden.
Pinto Art Museum is located at Sierra Madre Street, Antipolo, Rizal. Follow Pinto Art Museum on Facebook for more information.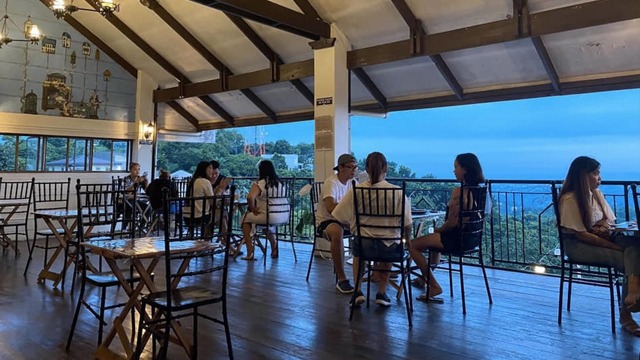 Kaulayaw Café
Kaulayaw Café overlooks a mix of nature and the urban jungle that is Metro Manila, which is perfect if you're planning to go around late afternoon onwards for an early dinner! You'll get a beautiful view of the sunset and you'll see the city lights of Metro Manila sans the pollution.
They have local coffee beans like Sagada, Benguet, and their own blend called Kaulayaw. You can pair it with their Makisig toast, which is made with sourdough bread topped with egg, beef tapa, red radish, spinach sauce, dill, a bit of salt and pepper, and a drizzle of olive oil.
Kaulayaw Café is located at 23 Sumulong Highway, Sta. Cruz, Antipolo, Rizal. For more information, follow Kaulayaw Cafe on Facebook.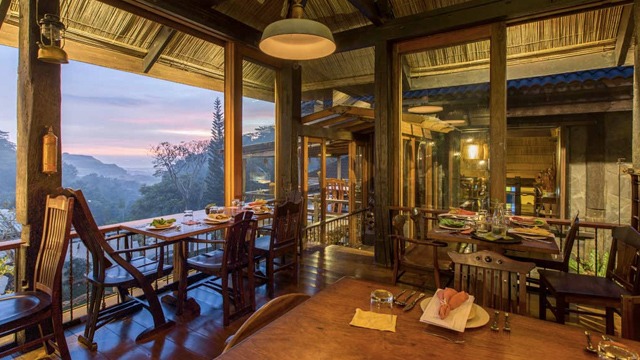 Tahanan Bistro
Tahanan Bistro is built from salvaged wood from old houses and bridges around the Philippines. This casual fine dining restaurant serves five-course set menus with dishes and desserts that highlight Philippine produce.
The Mayon menu includes Rellenong Pusit that's made with aligue-battered calamari, Danggit with quinoa and greens, Binagoongan that's made more malinamnam with greek yogurt, baba ganoush and served with flatbread. For dessert, the Mayon set menu includes a seasonal fresh popsicle and Bibingka that's topped with muscovado and fish sauce caramel plus a scoop of vanilla ice cream made with carabao's milk. You can pair it with their brewed coffee, iced teas, teas, and smoothies (for an additional fee).
Tahanan Bistro is located at 22 Loresville Drive, Lores Farm Subdivision, Antipolo, Rizal. You can book a reservation through their website.
Cafes in Tanay, Rizal:
Cafe Katerina
Dining above the clouds? You don't have to go all the way to Sagada for that! Cafe Katerina offers a breathtaking view of the mountains and if luck is on your side, you'll get to see a sea of clouds right below you, too!
For those making a road trip to Quezon or anywhere along the MARILAQUE Road (Marcos Highway or the Marikina-Infanta Highway), this is a great stopover to grab a filling meal, a cup of coffee, and enjoy the view. They serve homecooked meals like bulalo, which is perfect comfort food if it gets a little chilly.
Cafe Katerina is located at Marilaque Highway, Tanay, Rizal. Follow Cafe Katerina on Facebook for more information.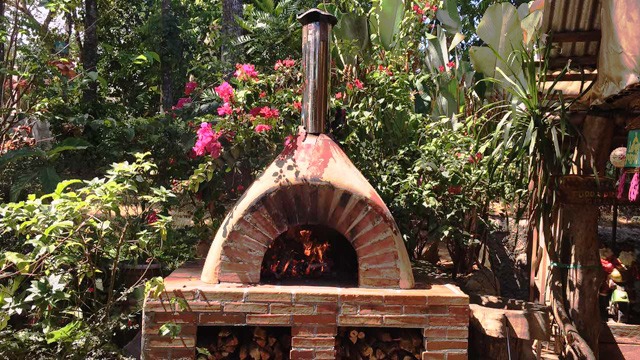 Lutong Pugon Tiongco's Garden
Lutong Pugon is a secret restaurant that's right beside the home and studio of local artist Jun Tiongco. The dining area is separated into two parts, one of which is a semi-closed area and the other is a dome-like structure made of bamboo poles.
ADVERTISEMENT - CONTINUE READING BELOW
Recommended Videos
This pizzeria uses a traditional kiln and wood to cook the pizza. You should definitely try their Gourmet Gambaretto Pizza that's topped with the juiciest prawns, olives, garlicky pesto, basil, and tender chicken chunks. If you want something meatier, go for their Gourmet Pepperoni Pizza that's topped with pulled pork.
Lutong Pugon Tiongco's Garden is located at Masalat Road, Sitio Masanting, Tanay, Rizal. Follow Lutong Pugon on Facebook for more information.
Cafes in Taytay, Rizal: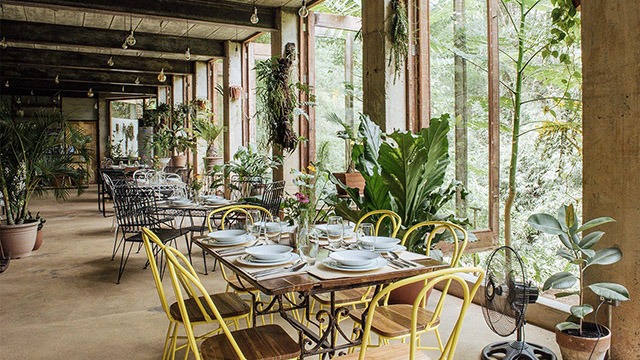 Burrow Café
Burrow Café is one of the popular dining spots in Rizal for its underground restaurant-cafe that's built around lush nature. While you're sipping your favorite cup of coffee, you can pair it with their bestselling dishes like the Caldereta Short Ribs, Salmon Crabfat Emulsion Barley, and Sourdough Pizza. And after you've had your fill, you can chill by the hammocks!
Burrow Cafe is located at Beverly Hills Drive, Taytay, Rizal. Follow Burrow Café at Antipolo Beehouse for more information.
Cafes in
Binangonan, Rizal: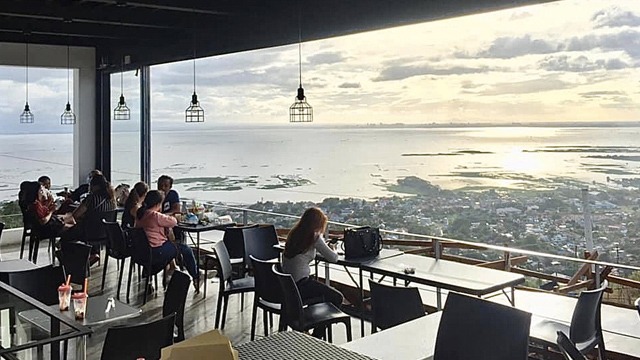 ArtSector Gallery & Chimney Café 360º
ArtCector Gallery & Chimney Café 360º is an Instagram-worthy dining spot in Rizal known for their, yes, 360º view of the surrounding area: mountains and Laguna de Bay. And if you plan on visiting around late in the afternoon, you'll be presented with an amazing sunset followed by the city lights of Metro Manila.
If you've been to Pinto Art Museum, you'll see a lot of resemblance between the two places. This is because the architecture is designed by Antonio "Tony" Leaños, who is also behind the design of Pinto Art Museum.
This gallery and café offer different dishes sold at a very affordable price. They have Kani Salad, Pizza Margherita, Lemon Grass Wings, and Pesto Pasta which you can pair with their coffee, tea, alcohol, wine, and for the designated driver, mocktails are available, too.
ArtSector Gallery & Chimney Café 360º is located at Block 178 Eastridge Avenue, Binangonan, Rizal. Follow ArtSector Gallery & Chimney Caféº on Facebook for more information.
***
Thinking about what to cook next? Join our Facebook group, Yummy Pinoy Cooking Club, to get more recipe ideas, share your own dishes, and find out what the rest of the community are making and eating!
Got your own version of the classic dishes? Pa-share naman! Get your recipe published on Yummy.ph by submitting your recipe here.