If you've ever been to our local convenience stores and supermarkets and checked out the alcohol section, you most probably have spotted a bottle of soju. This Korean alcoholic beverage is a colorless distilled drink made from rice, wheat, or barley.
You can drink it as is, but if you want something fun, here are a bunch of ways to concoct your own soju cocktail at home: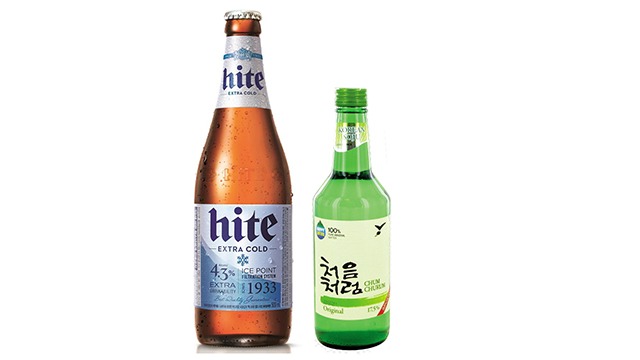 1 Somaek: soju + beer
You might not be familiar with this Korean term, but somaek is basically a soju bomb, which is a combination of beer and soju. It's a common after-office drink where a shot glass of soju is balanced on a glass of beer with a pair of chopsticks on top. You slam your hands on either side of the glass until the shot glass of soju drops into the glass of beer, and you must drink it quickly!
Mix: two shot glasses of soju + half a glass of beer.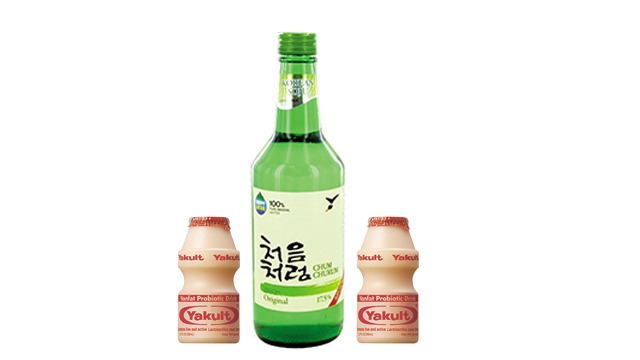 2 Yogurt Soju: soju + Yakult
One of the most popular ways to enjoy soju is by mixing it with cultured milk, preferably Yakult. But if you can't find Yakult, it also works just as well with other cultured milk brands like Delight.
Mix: two shot glasses of soju + half a glass of Yakult or Delight.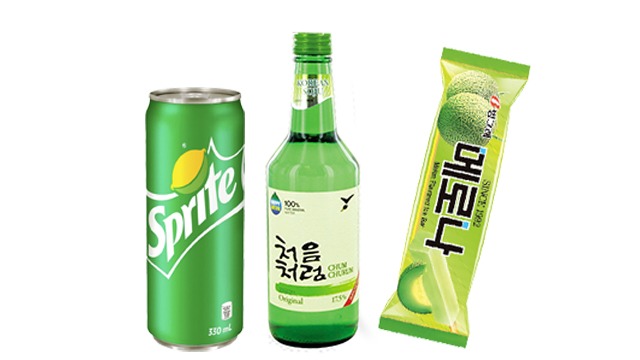 ADVERTISEMENT - CONTINUE READING BELOW
Recommended Videos
3 Melona-ju: soju + Melona + cider
For the uninitiated, Melona is a Korean flavored popsicle that comes in a classic melon flavor, but also comes in different flavors like strawberry, banana, and mango. This cocktail makes use of the Chilsung cider as well, but a great substitute that's readily available in our convenience store and supermarkets is Sprite.
Mix: Melona popsicle + shot glass of soju + half a cup of Sprite.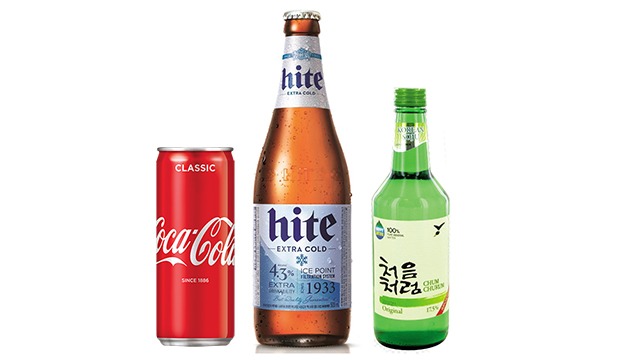 4 Cojinganmek: soju + Coca Cola + beer
For those feeling a little adventurous, this one's for you. This drink is made by placing a shot glass of Coke inside a beer mug, stacked on top of it is a shot glass of soju, then fill the beer mug with your choice of beer. You'll drink the combination of soju and beer first, ending it with a bit of sweet, fizzy Coke.
Mix: a shot glass of Coke + a shot glass of soju + beer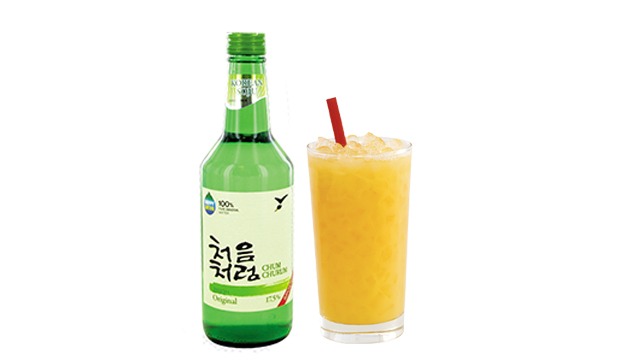 5 Korean Screwdriver: soju + orange juice
A classic Screwdriver is made with orange juice and vodka, but there are a lot of variations all over the world. In Korea, they replace the vodka with soju, which is basically a smoother version of vodka.
Mix: two shots of original or unflavored soju + half a glass of orange juice + one orange wedge (optional).