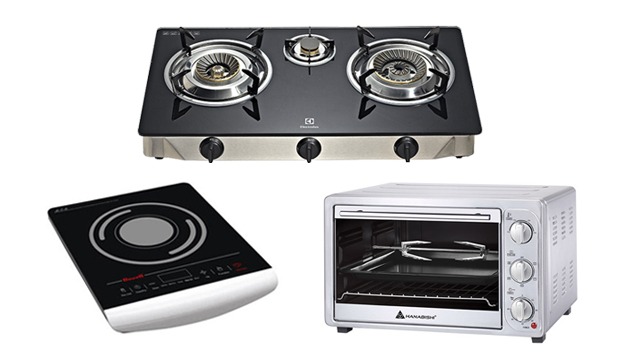 Every year, people shopping for appliances are looking for new buys with at least these two reasons: their appliance broke down and they need to replace it or they finally made the decision to get their dream appliance.
If you're either of these types of shoppers, you may need to check out the different types of appliances you're looking at and see if one is better for you than the other. Here are three appliances that may be the same but have differences. Read on before committing yourself to the purchase: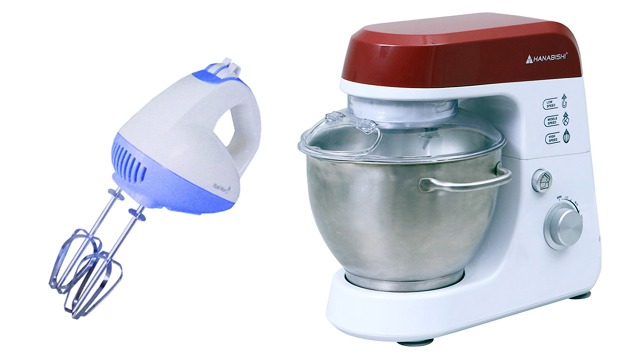 The Hand or Stand Mixer?
The mixer may be a big investment for the home baker but it's undeniable how useful it is. It's not only going to make your baking projects faster and easier, but it's also almost no effort to whip up egg whites or to completely cream the butter and sugar into the pale lightness you need for a cake.
Once you figure out you need a mixer, the next question is: will you spend for the stand mixer or the hand mixer?
Stand mixers need space and costs more than the smaller hand mixer, but can be operated without constant supervision. We found a budget find from Hanabishi! It's got all the parts and attachments the more expensive brands have, but is just as efficient. It has eight speeds, a soft start, and even comes with two bowls: a 4.2-liter plastic bowl and a stainless steel bowl version with a beater guard. No splashing! 
Hanabishi Professional Stand Mixer HPM-500, P6,450, Robinsons Appliances.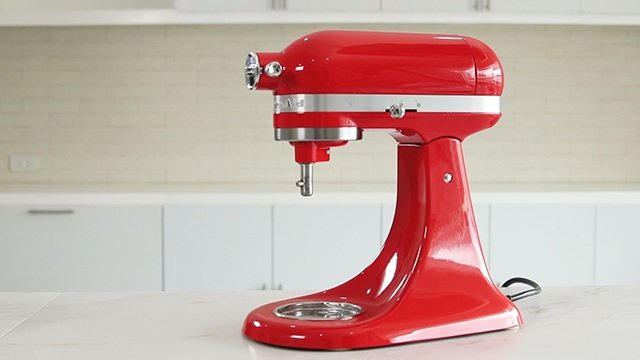 WATCH: 4 Smart Ways to Use a Stand Mixer
Posted in:
Baking
Hand mixers may be easily stored and are more affordable, but tasks take longer and you still need to exert some muscle power since you need to hold it as it does its work. This Asahi hand mixer is a good deal. It has three speeds and comes with a beater and dough hook.
Asahi Hand Mixer MX-031, P1,105, Robinsons Appliances.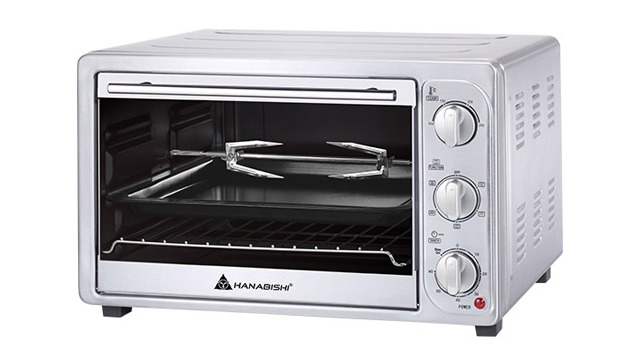 The Microwave or A Traditional Oven?
This microwave oven is perfect for those who don't need their oven to do more than the basic reheating and melting. For many kitchens, the microwave is really just for reheating and gentle defrosting, but it can do much more if you're willing to learn to cook, poach, and even bake in it. There are some microwave ovens which can definitely make spending for it worth it, like this GE Microwave Oven. It's a powerful microwave, boasting of 10 power levels with auto cooking functions, including timed defrosting, express cooking, and a child lock for those households with fidgety fingers.
ADVERTISEMENT - CONTINUE READING BELOW
Recommended Videos
GE Microwave JEI2560SPSS, P5,995, Robinsons Appliances.
The electric countertop oven, meanwhile, is for those who want to do more cooking, not just reheating and melting. It's the entry-level appliance for bakers and the perfect size for the beginner roaster in you. Ovens like this Hanabishi Electric Oven come in various sizes, including small ovens which can easily fit in the limited countertop space of condos and small apartments. These ovens usually big enough to roast a chicken and a timer and temperature control dials so you can bake and roast as desired.
Hanabishi Electric Oven HEO-30PSS, P5,214, Robinsons Appliances.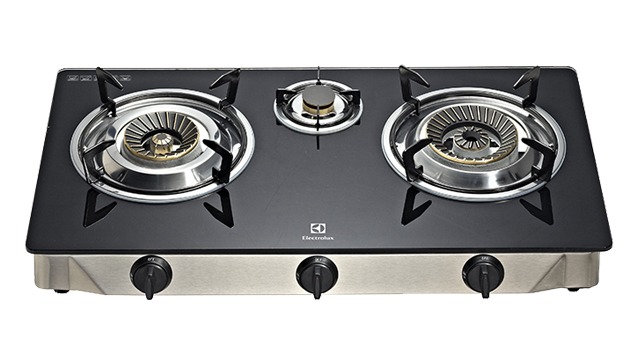 Gas or Electric Stove?
There are some residences or buildings where gas stoves are still allowed. If you're a hard-core gas user, safety is the main concern for those who use this type of stove. An auto ignition that will create the spark needed to ignite the stove with one turn of a knob is ideal, so there's no need to use a flame. Plus, a heatproof surface, such as the tempered safety glass cooktop of the Electrolux stove, is ideal to prevent accidentally burning yourself as you cook.
Electrolux Stove ETG735GK, P3,595, Robinsons Appliances.
Can't use a gas stove? An induction stove, like this Dowell induction stove, is your best friend. Faster, safer, and definitely more efficient than the traditional electric stove, an induction stove has an electronic LED control panel so you can accurately cook at the right temperature.
Dowel induction stove IC-D2, P2,800, Robinsons Appliances.
ALSO READ: