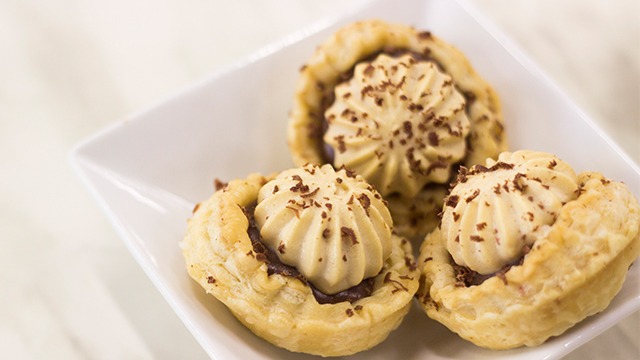 When you talk about good local chocolate in the Philippines, award-winning Auro Chocolate's chocolate bars may come to mind. For the past few years, Auro chocolates may be found in retailers such as Kultura and online shop, Karton.ph. The brand also collaborated with Fruits In Ice Cream, Mister Donut, and Poison Doughnuts.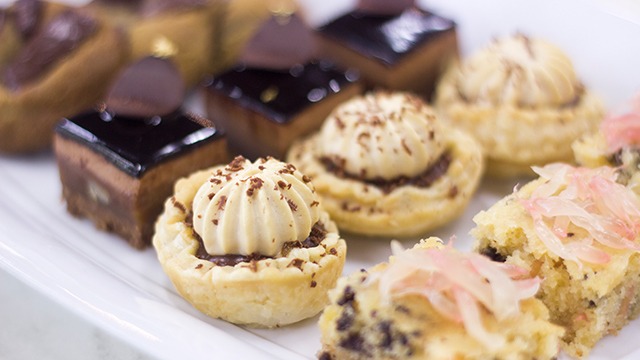 This June 2019, Auro Chocolate will finally find a permanent home in a mini pop-up booth at Fab HQ in Makati. Auro Chocolate will now have a space to sell their famous chocolate bars–even their chocolate spreads! What's more exciting about Fab HQ is that Auro Chocolate will also be offering mouthwatering desserts that use their luscious chocolates.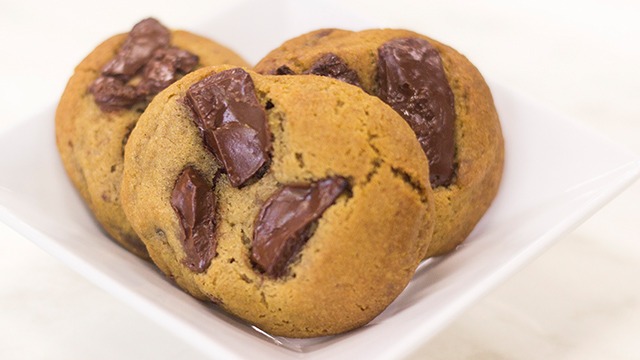 Yummy.ph got a sneak peek of what Auro has in store when Fab HQ opens. Auro Chocolate's chef, Chef Laëtitia Moreau, will be serving freshly-baked Auro Classic Chocolate Chip Cookies, that are chewy, moist, and dotted with chunks of milky chocolate. Auro Chocolate's mini pop-up will also serve a Choc-Nut-inspired dessert and, for the adventurous eaters, the Pomelo Ginger Loaf Bread with Cacao Nibs.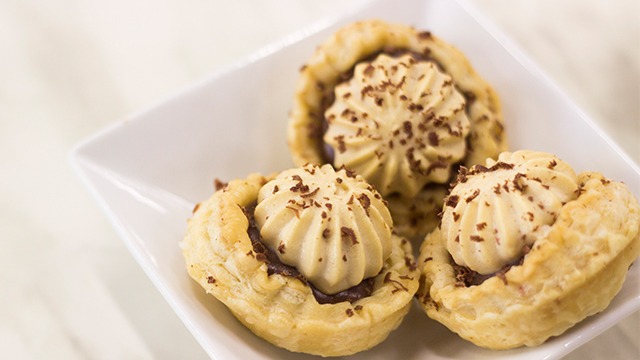 What we could not get enough of was their Turon Pie! Auro Chocolate's Turon Pie is made with a crunchy cookie-like puff pastry, with a creamy caramel chocolate ganache inside, caramelized jackfruit, and topped with coconut sugar whipped cream and chocolate shavings.
ADVERTISEMENT - CONTINUE READING BELOW
Recommended Videos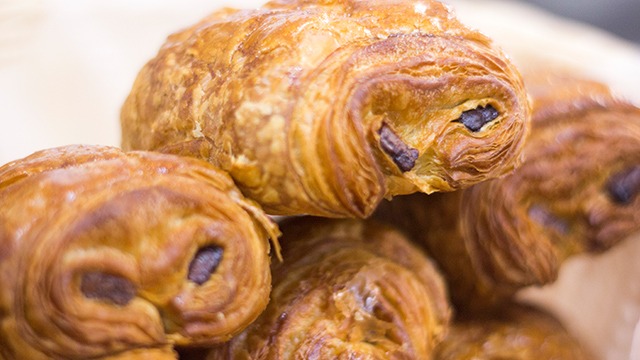 Fab HQ will also offer different dishes and desserts. Gruppo Dolci, a renowned gelato supplier, is also offering gelato, possibly using Auro Chocolate's cocoa powder and gorgeous, golden-brown pan au chocolat that uses Auro Chocolate's dark chocolate.
Fab HQ will open to the public in June 2019. It is located at Fabtech Building (Phase 1 Block 3 Lot 2 and 3), Santiago St., Magallanes Village, Makati City.
For more information, follow Auro Chocolate on Facebook and Instagram.
ALSO READ: