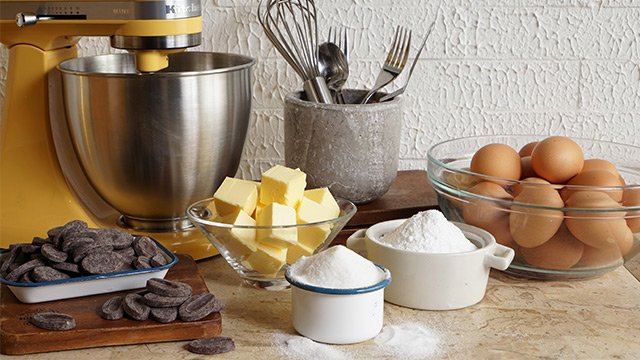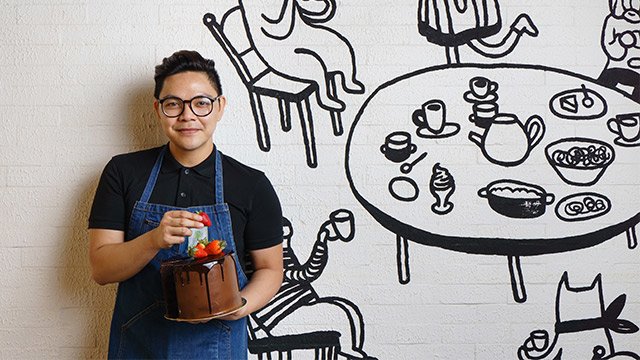 Baking has always been the passion of 30-year-old Pinoy pastry chef, Miko Aspiras. As the man behind successful concepts like Scout's Honor, Le Petit Souffle, Workshop, and Freezer Burn, you can only expect the most elegant of desserts and the craziest flavors from him. We wondered: What does the home pantry of a pastry chef look like?
[instagram url="https://www.instagram.com/p/BZI2UnTn6WY]
"I usually need a different set of ingredients for every restaurant or food business that I run—but when it comes to the must-haves in my own home, I realized that I'm always going to go back to the basics," says chef Miko.
Surprisingly, chef Miko only needs the most basic of baking ingredients you could possibly need to make exquisite desserts.
[instagram url="https://www.instagram.com/p/BZBFOQjneJ6]
"These ingredients will always be kitchen essentials, whether you are a home baker or professional. If you have these versatile and easily accessible ingredients, you can do a lot of things already."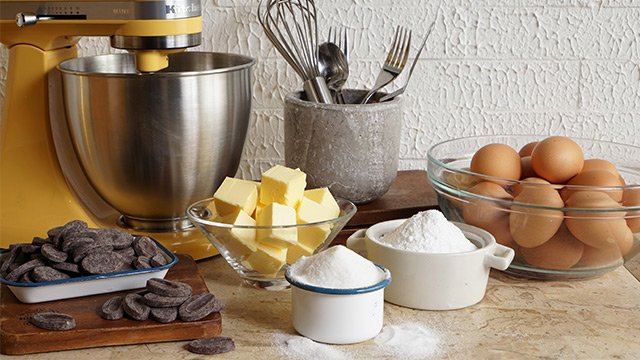 Included in his list are 5 simple ingredients: Flour, butter, eggs, sugar, and good-quality chocolate. His point? You're an excellent baker if you can work with the basics! The young chef also has key tips for those who are serious about baking at home:
"Invest in good and sturdy jars and reusable storage containers because you'll need them to organize ingredients. It's a simple thing that I realized throughout all my years as a baker—be organized! You will want to see how much of an ingredient you have left or which ingredients you want to use first. Even if you're a home baker, you can have an organized "first-in, first-out" system in your own kitchen, " explains chef Miko.
ADVERTISEMENT - CONTINUE READING BELOW
Recommended Videos