There's no use resisting a bowl of piping hot bulalo when visiting the chilly city of Tagaytay, but this ever-expanding town offers more than that. A go-to among Filipino food fans is Balay Dako, which translates to "Big House" in Negrense. This restaurant serves an array of different regional dishes (bulalo included, of course), plus they have a weekend buffet breakfast available from 7 a.m. to 11 a.m. that makes waking up early totally worth it.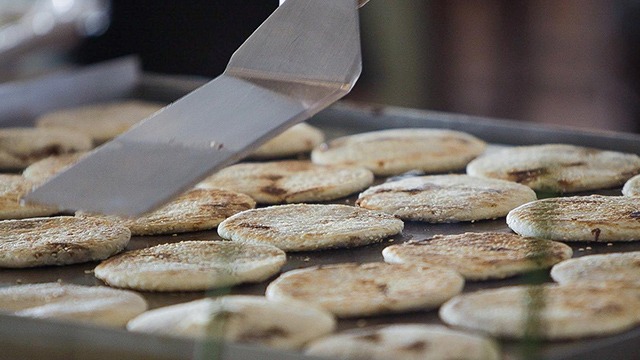 Balay Dako's dishes are exceptionally delicious as it is comforting, but one you shouldn't miss out on is definitely their piaya. The restaurant's take on this Ilonggo pastry is that they fill the dough with muscovado filling, roll the pastry in sesame seeds, and then it is grilled at the piaya station.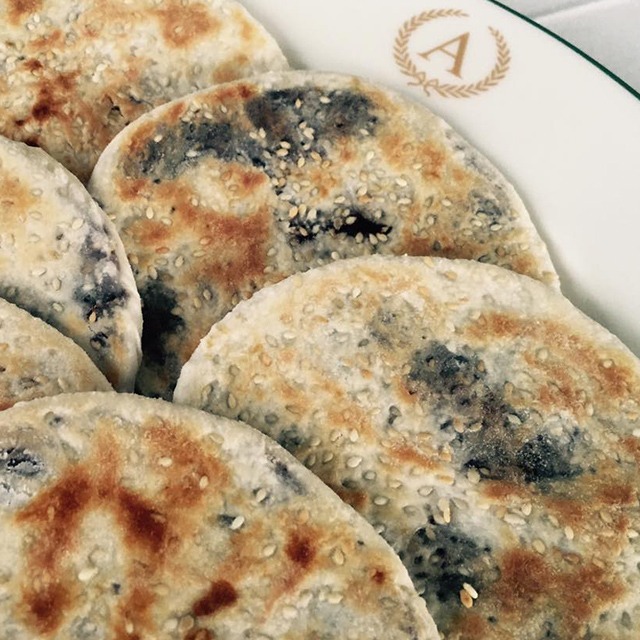 Yes, in the middle of Balay Dako's dining area on the first floor is a designated station for making piaya. Balay Dako's piaya station is an open area where you can observe how this delicious pastry is made: grilled until the flatbread gains patches of golden brown color making it slightly flaky, while the inside reveals a sweet dark filling. 
Balay Dako always makes fresh batches of piaya every day, available from 11 a.m. to 7 p.m. for P100 per pack. If you're feeling a little cold in Tagaytay, you should definitely pair this warm sugar-filled pastry with a cup of warm coffee.
Balay Dako is located at Tagaytay – Nasugbu Highway, Tagaytay. It is open daily from 11:00 a.m. to 9:00 p.m. For more information, follow Balay Dako on Facebook.