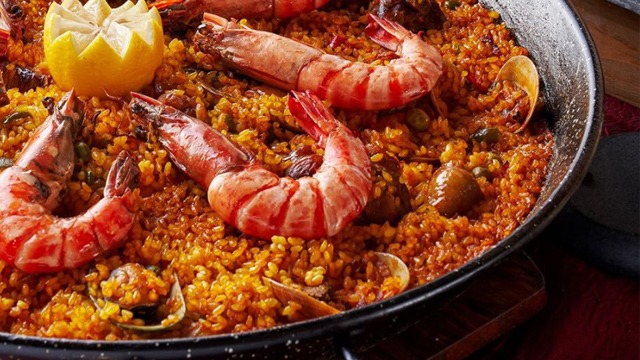 You can make this stunning rice dish at home with this complete paella making kit from Barcino.   
The paella is a Spanish rice recipe that may be the most famous of all its dishes. It's a complex dish that uses a specific pan to create that signature tutong sa kanin or socarrat that is so prized in perfectly cooked paella.
You won't have to worry about making a mistake making this paella. The Barcino Paella Making Kit is complete. You don't have to leave the comfort of your home for anything! Each kit comes with its own set of vacuum-sealed ingredients, ensuring that each is as preserved as it possibly can before it reaches your door. This means the short-grain rice, toppings, and even the stock which you need to simmer your rice in is included in the kit. It even has detailed and illustrated cooking instructions on how to cook the paella.
Plus, you have your choices of two decadent paella recipes to choose from: Paella Chorizo y Pollo (P630) or the Paella Negra (P550) or squid ink rice. 
What can go wrong when you have such a thoughtfully packaged ingredients and a set of instructions to make this party-worthy dish? 
ALSO TRY: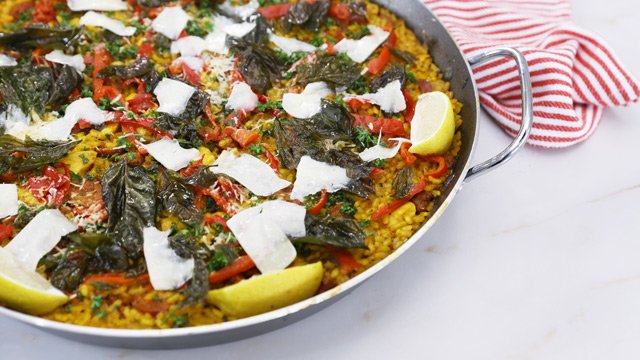 WATCH: How to Make Chorizo Paella
Posted in:
Cooking
ADVERTISEMENT - CONTINUE READING BELOW
Recommended Videos