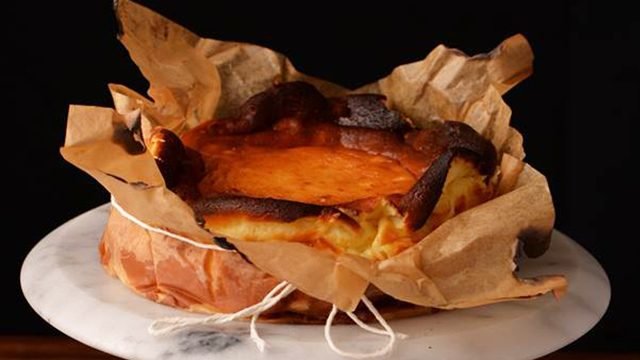 You're probably used to cheesecakes that are dense, indulgent, slowly baked, and perfectly smooth and creamy. But when it comes to desserts, chef Miko Aspiras of Workshop makes his own rules!
One of his most recent creations include a Basque Burnt Cheesecake—a dessert that was inspired by a cheesecake he came across in his travels around San Sebastian, Spain. Chef Miko's Basque Burnt Cheesecake is different from what you've probably had before: it's lighter in texture and has a scorched caramelized top. He achieves this particular texture by doing the opposite of how homemade cheesecakes are often baked—he uses high temperaures and short baking times in the oven as opposed to the usual low-and-slow baking method.
The burnt cheesecake comes with dulce de leche and pecans, too! You can order in advance by calling Workshop at 944-6541.
Workshop is located in 2/F SM Mega Fashion Hall.
ADVERTISEMENT - CONTINUE READING BELOW
Recommended Videos