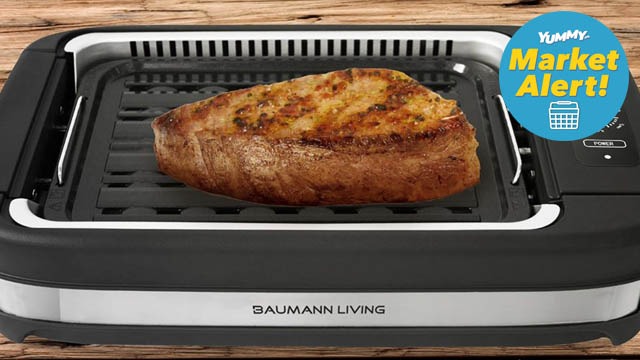 Smokeless grills can be a handy kitchen appliance, especially if you live in a condominium or if you love grilling your own Korean barbecue at home. If you're looking to add this grill to your kitchen, Baumann Living's True Indoor Smokeless Grill is currently on sale at S&R Membership Shopping.
The original price of the Baumann Living True Smokeless Indoor Grill is P5,500, but now it costs P4,000 (that's P1,500 less from its original price!). According to Baumann Living's official website, this grill has a non-stick ceramic grill plate with an adjustable temperature. What makes this a smokeless grill is a built-in smoke extracting fan which sucks in the smoke and the odor.
As of writing, S&R Membership Shopping's operating hours for all clubs nationwide start from 9 a.m. until 5 p.m. For more information, follow S&R Membership Shopping.