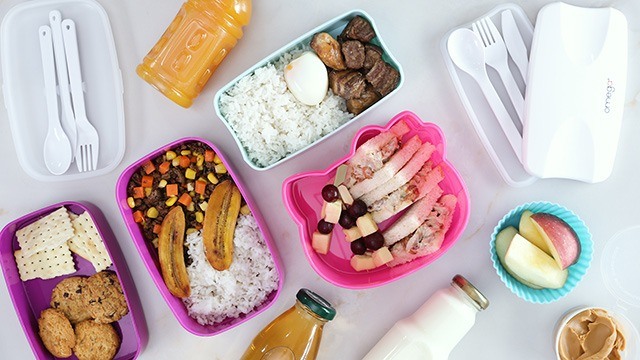 It's baon season once again! If you need a little help with making your kid's baon more appetizing, maybe you should try making artistic bento boxes! 
[instagram url="https://www.instagram.com/p/Bwf4dwug5tG/"]
Don't know where to start? Rustan's is holding a bento box workshop, led by the Bento Mommas! The creative Filipino mommies from Bento Mommas have one common goal: promote bento art in the Philippines. During this workshop, they will be helping you create two bento boxes to get your bento skills and creative juices flowing!
[facebook url="https://www.facebook.com/rustansfresh/posts/2796906340335855?__xts__[0]=68.ARAclwAadKxwRniJotls7SkrVAZQ_58LVjhaH8V4XcEbZeybUjqydAW2xAkrLA1YoX4Snif7V1R6fk7sIFngw2NTWUZYr8eYOBOXCnqQfNC0kfM3A3DMlMTIWM3QvgNwZtrx3hNz6AyNSCGtOuHDeHDD6lNZBb8NqGEPSMBoS1uKJFG8bD35S5g0Xy2KIHhuBtP_tzRCVmh7-rJyIDfMhIvwKYWvke7WzEMWtpyuVWOv53GMfU8X_m7AVKNjX1NjSHqVaTPREbwm9hxXvmY5IiAoTPxO_5conFWXwERxbg-17To7luapHIn5Pwkblg63odnOfQasRkACI_-rz3nylj1WzS6VQQ8NlnVa35XIPrlafV4eBLCj2XkZ2-sfI4S6xtqZ4XR-6Q0IpACAX1qXr6JEI6VdXK3l0ayhRxu90url8EljwDpM7Ys12BzZ2kgxXo963Rj1TdBc3qjFbzEfs7ew-P2aGjVO5s3DHrkughNGuqfQf4smV5y7&__tn__=-R"]
The next scheduled workshops will be on June 22 at Shangri-La Plaza Mall and on July 6 in Katipunan, Quezon City. 
Rustan's Bento Box Workshop is an exclusive offer for Rustan's Loyalty card holders. You can register as a pair for P299! Ingredients and basic tools will be provided. Limited slots only!
For more information, message Rustan's on Facebook and Instagram!
ALSO READ: