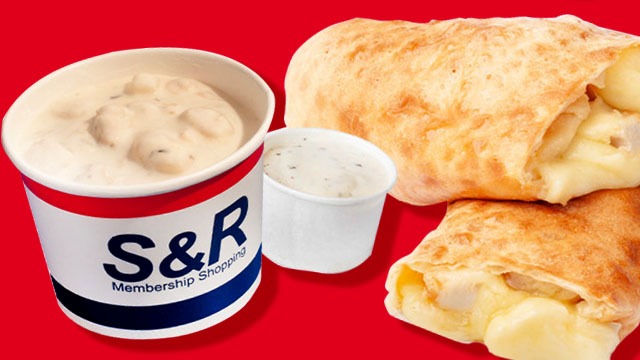 S&R New York Style Pizza has always been known for its New York-style pizza: thick, wide, oily slices of pizza that's big enough for it to be the main course. But if you frequently buy from this establishment, then you know that the pizza isn't the only thing that S&R Membership Shopping's eatery offers. There are other things on the menu that deserve your attention, arguably, maybe even more than the pizza.
Here are the best food you should try at S&R New York Style Pizza: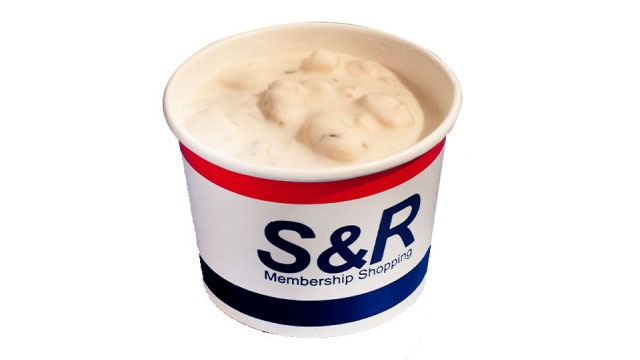 Clam Chowder (P120)
One of the most popular, if not the most, non-pizza item from S&R New York Style Pizza is their Clam Chowder. This is super creamy and milky, has lots of potato chunks, has just enough clams, and is quite affordable too as it's only priced at P120 per serving.
If you plan on eating this at home, make sure to have crackers or bread to dip it in the (reheated!) Clam Chowder. But if you plan on eating this at S&R, you can order this with a side of fries.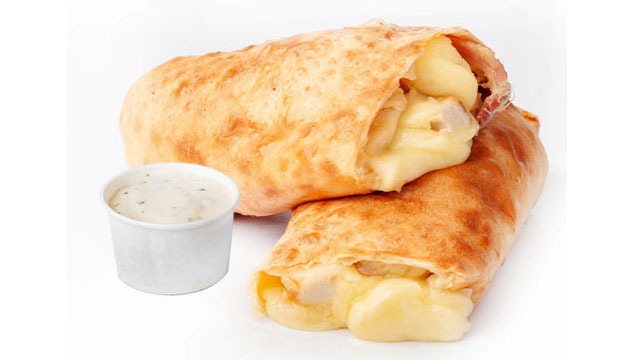 Chicken Baked Roll with Bacon (P152)
Not too far off from the pizza family is the delicious Chicken Baked Roll. This is a baked bread roll stuffed with chicken tenders, bacon, mozzarella, and Parmesan cheese. What we love about the baked roll is that it's soft when heated, they don't scrimp on the chicken, and of course, the no-fail combination of cheeses and bacon—you just can't go wrong with it!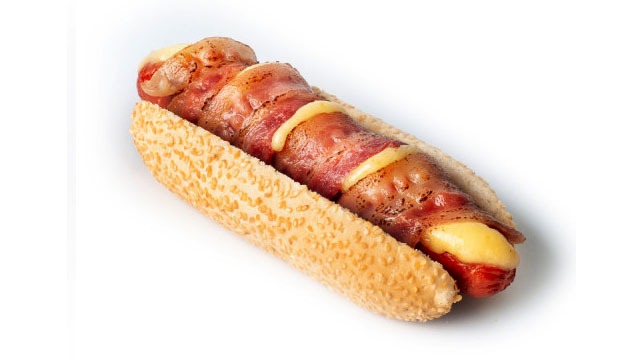 Hotdog with Bacon and Cheese (P164)
While S&R's All Beef Hotdog is a good "canvas" where you can just add ketchup, mayonnaise, mustard, hot sauce, and pickle relish from the condiments section, we have to give it to S&R's more jazzed-up hotdog.
ADVERTISEMENT - CONTINUE READING BELOW
Recommended Videos
For this hotdog flavor, you can still add as many condiments as you want without the flavors clashing with each other. The bacon just adds more meatiness to it while the cheese adds sweet-salty flavors.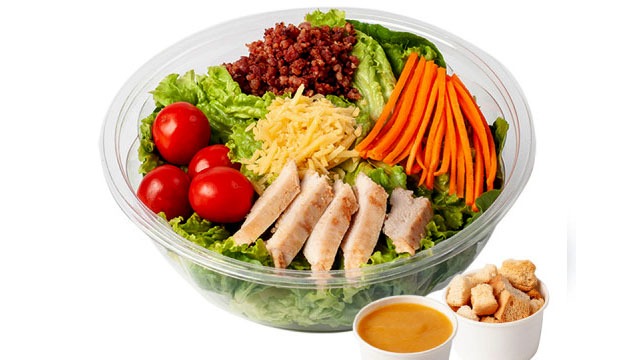 Chicken Caesar Salad with Bacon (P230)
Making Caesar salad from scratch is actually pretty easy if you have the necessary ingredients with you but if you don't and you're badly craving for this salad, you should try S&R's! This has crisp lettuce, tomatoes, carrots, sliced grilled chicken, mozzarella cheese, croutons, bacon bits, and served with their sweet-tangy dressing. Simple!
Some things we love about this particular salad are the chunks of grilled chicken and croutons that make it nakakabusog, the entire bowl is good for sharing, and it's pretty affordable—especially compared to other healthy food establishments offering the same thing but for a higher price or for fewer bites.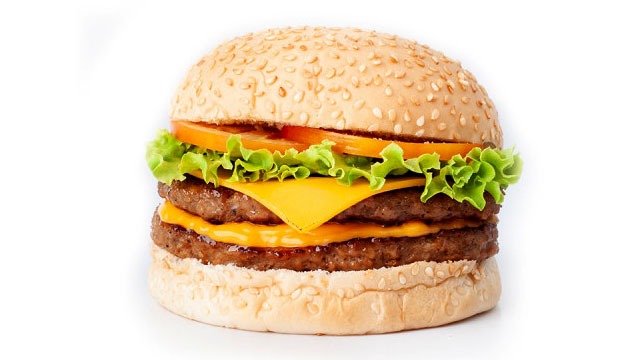 Double Cheesy Quarter Pound Burger (P175)
What's not to love about a double patty burger, right? S&R's Double Cheesy Quarter Pound Burger has two pieces of grilled Angus beef patties, lettuce, tomatoes, bacon, and slices of cheese stacked on top of each other! It's a pretty decent burger that's also reasonably priced.
S&R New York Style Pizza has branches nationwide. You can also have it delivered via GrabFood and foodpanda.
*****