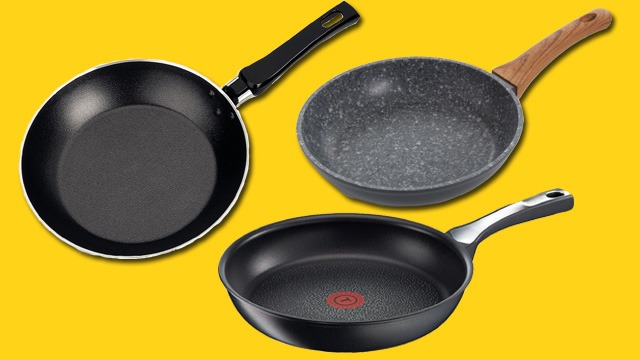 It doesn't matter how expensive or inexpensive your nonstick cookware are. The plain honest truth is that the nonstick coating, no matter how thick and ingrained in the metal it is will peel off eventually. The question is really how long will it take before you need to replace it for a brand new one. 
Branded pans are expected to last longer than brands or nonstick pans that are not tried and tested but even these generic pans will deliver nonstick results while still new. The trick to using nonstick pans and making them last is really how you treat your pans. 
Do you make the mistake of using metal cooking utensils on your pans? If you do it frequently, then expect that nonstick coating to last for a shorter time than if you used softer, nonstick friendly cooking utensils. The surface is meant to be slick and pock-mark free so while it's still in pristine condition is the optimum time to make it last as long as it can. 
If you're on the market for affordable nonstick frying pans for your breakfast pancakes, fried and scrambled eggs to serve with your beef tapa and sinangag, these are the pans to look for: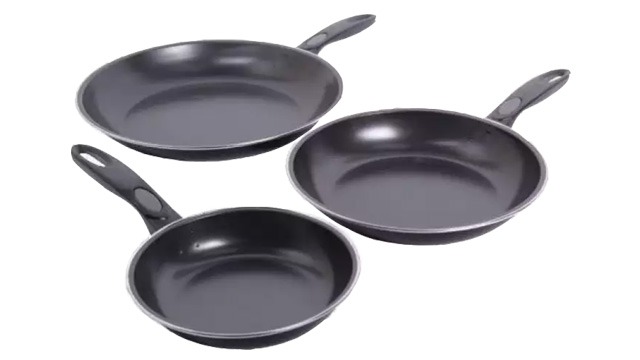 This is the most basic of all frying pans on this list. This is a nonstick set that includes not just one but three nonstick pans. If you need a bargain deal, this is the cookware set to snatch. It features a large, medium, and small nonstick frying pans that should meet any and all of your frying pan needs.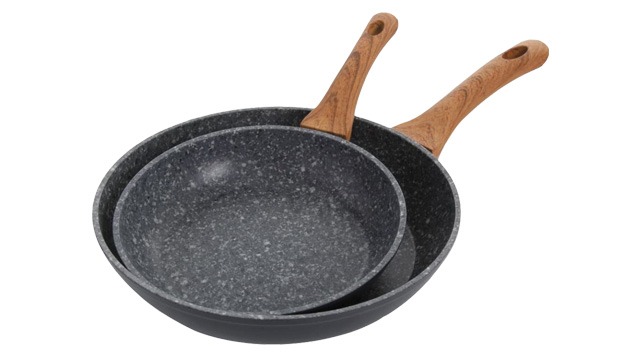 P2,650 on Lazada, P2,650 on Handyman
This set may be over your P1,000 budget but if you want that coveted stoneware coating in a frying pan at an affordable price, this is a steal! With two pans, each pan comes out to just P1,325 per pan for a 10-inch and 8-inch pan. If that stoneware nonstick coating lasts as long as it should, these pans will pay itself over for many delightful breakfast meals.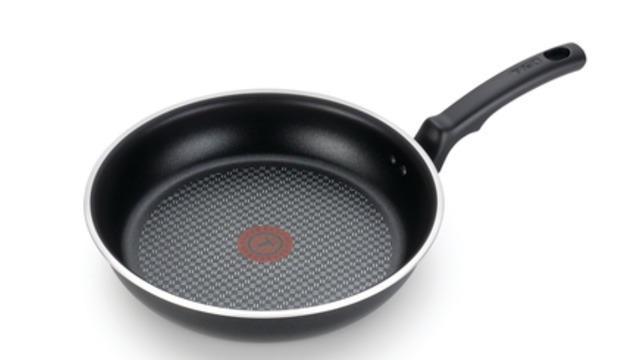 ADVERTISEMENT - CONTINUE READING BELOW
Recommended Videos
There's something about buy-one-take-one deals that few of us have the willpower to ignore. If you're one of us, this T-fal cookware set should delight you with its patented T-fal Thermo-Spot, which shows when the pan has reached just the right temperature to start cooking.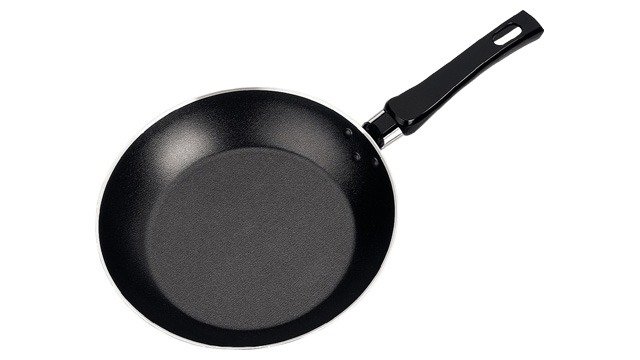 There is something about trusted brands that will entice cooks who have complete sets. After all, if nonstick pans need changing in time, why not grab a deal while it's still a deal? For this 3-piece cookware set, it's your choice between which cookware brand you're missing from your collection since this, too, comes out to just P900 per pan for a tough nonstick-coated pan.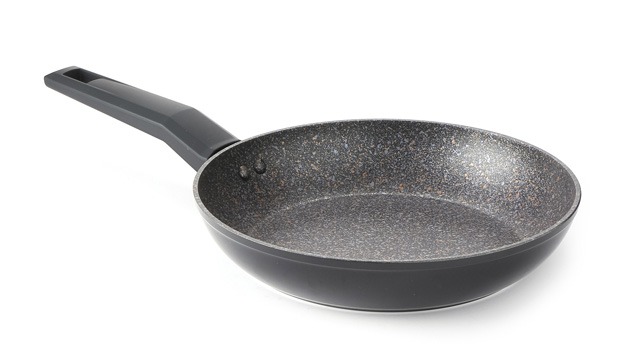 This nonstick frying pan boasts of the stoneware nonstick coating that many covet. This particular brand however not only has the black-gray-white speckled surface, but it also has three layers of it too to ensure a tough coating that will last. Plus, its induction-friendly, too. If you don't need the stoneware coating, the normal aluminum pan is P150 less.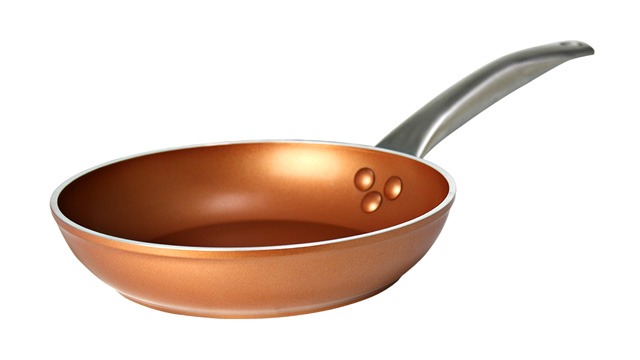 We're not sure you'll find another nonstick frying pan that's quite this pretty. It's not just pretty but the price is pretty great, too! With an induction-ready bottom on a heavy-gauge aluminum body, the nonstick coating boasts of three layers of a Dyflon Japan non-stick coating. If nothing else, this will be the eyecatching pan that you will want to use in your kitchen when guests show up for dinner.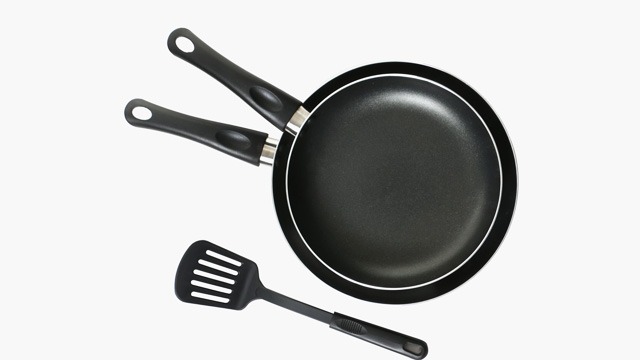 P949 on Shopee, P949 on ShopSM
Did you know that you need a great flipping spatula for your frying needs, too? If you didn't and have a need for one, this fry pan set not gets you two pans but also a nylon turner that you can use for flipping pancakes, burgers, and chicken fillets. Use it as often as you use the pan and you will see this set last as long as you take care of your pans.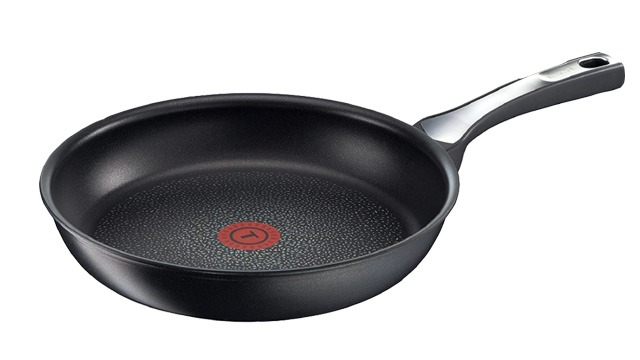 P3,079.30 from P4,399 on Lazada, P4,399 on Shopee
Not everyone wants to settle for the bargain deals so if there is one nonstick pan to splurge on, this is the brand and the model to spend that extra cash. It's compatible with all kinds of stoves, including an induction stove, but best of all, it boasts that the nonstick coating will last three times as long as any other nonstick pan you may be interested in. If you want to experience the sheer joy of seeing nothing stick to the surface of your pan for years, this is the durable nonstick pan to bet on. 
ALSO READ: 
***
Thinking about what to cook next? Join our Facebook group, Yummy Pinoy Cooking Club, to get more recipe ideas, share your own dishes, and find out what the rest of the community are making and eating!
Got your own version of the classic dishes? Pa-share naman! Get your recipe published on Yummy.ph by submitting your recipe here!