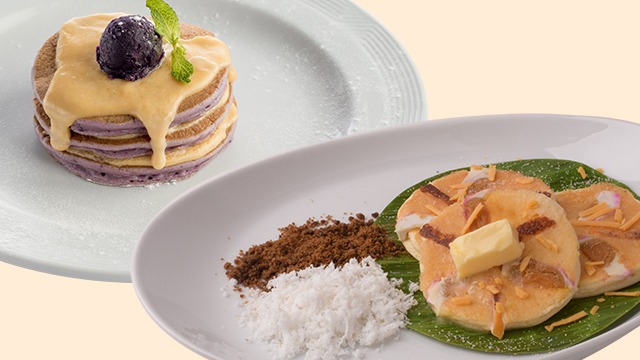 Pancake House's signature pancakes are already oh-so-delicious, but guess what? They just brought back their (equally-delicious) holiday pancakes, the Petite Bibingka Pancakes and Ube Cheese Pancakes. Doesn't the idea of spending the remaining mornings of December indulging in these festive pancakes sound like a pretty good plan?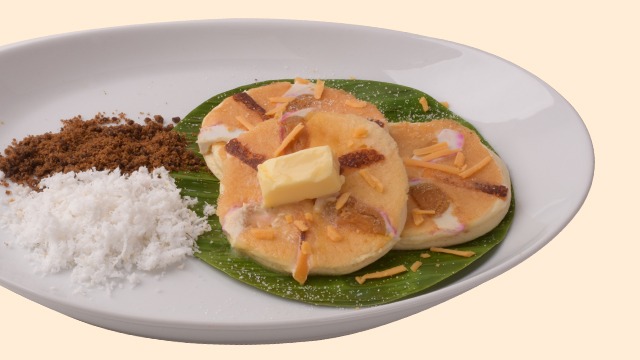 Pancake House's Petite Bibingka Pancakes are topped with grated Queso de bola and slices of salted egg. Of course, just like the traditional bibingka, these pancakes are best slathered in butter and sprinkled with grated coconut and muscovado sugar on top. Then, there is the Petite Ube Cheese Pancakes, made with vibrant ube–flavored pancakes drizzled with a cheese sauce in between. It's topped with even more cheese sauce and a small scoop of ube halaya which you can also spread on top of the pancakes for an extra dose of ube flavor.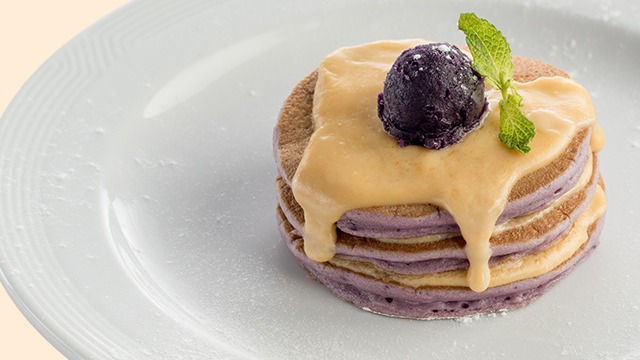 Each order of these petite pancakes (three pieces of mini pancakes) can be served with a complimentary cup of Pancake House's freshly brewed coffee (P159), hot chocolate (P169), or hot tea (P140). Make sure to drop by Pancake House because these holiday pancakes will only be available until January 6, 2018.
For more information, visit Pancake House's official website and follow them on Facebook and Instagram.
ALSO READ: