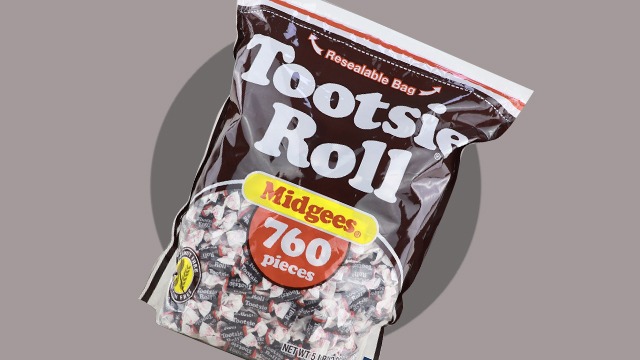 Are Tootsie Rolls a sweet part of your childhood? These chewy chocolate-flavored taffy-like candies are the type of nostalgic treat that some find hard to outgrow. If you want a pack of Tootsie Roll that can last you (and the entire household) for more than a month, we found a huge bag of it in a supermarket! 
This huge bag of Tootsie Rolls weighs 2.25 kilograms—yes, that's heavier than your 1.5-liter bottle of soda and this 1.81-kilogram of SPAM. Each 2.25-kilogram bag contains a total of 760 pieces of Midgees-sized (small-sized) Tootsie Rolls.
If you don't have a container big enough to fit everything, don't worry! This comes in a resealable bag which you can just seal again every time you get Tootsie Rolls. 
Ready to add to your cart? This 2.25-kilogram pack of Tootsie Rolls is available at S&R Membership Shopping.