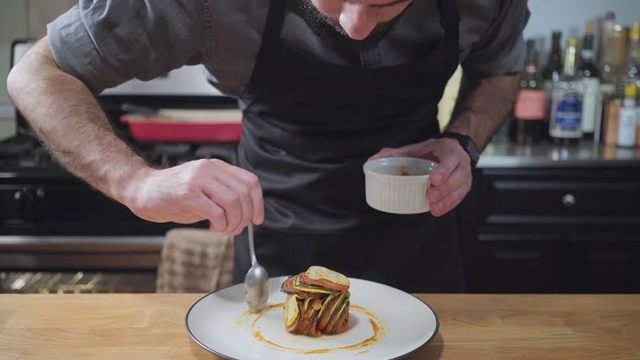 Netflix who?! This YouTube star will be the cause of your next series binge—and for good reason! Andrew Rea, who runs the YouTube channel Binging with Babish, recreates famous food moments from film and TV shows as recipes and video tutorials.
Don't you ever wonder what the Remy's ratatouille really tasted like? Or if Jon Favreau's aglio olio pasta dish from Chef really deserved Scarlett Johansson's sexy eyes?
Andrew Rea demonstrates the dishes as they are presented on their respective shows, while occasionally changing up the ingredients or cooking methods to make them more accessible to his viewers. The best part about all of this is that, according to Eater, Rea is a self-taught home cook! Isn't that impressive?
Watch more Binging with Babish here.
Watch Yummy.ph recipe tutorials here.