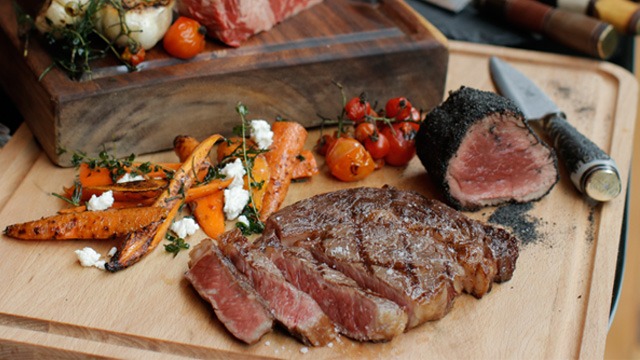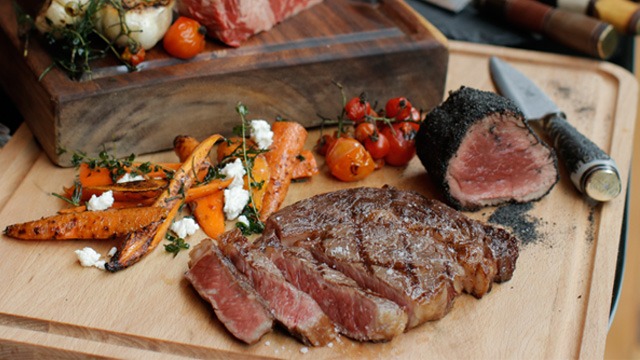 Argentinian cuisine is becoming more popular with its stunning display of roasted meats on spits carried around at meat buffets. What most don't know is that it's the cut of beef and how it's cooked that makes Argentinian beef so delicious. 
That's because, from choosing the type of meat to cooking it, Argentinian cooks are very particular with their meats. Simplicity is key since beef from Argentina is already flavorful. A simple baste (salt water is said to be a common basting liquid) is all they need to infuse even more flavor into their beef. Another is serving it with a flavorful sauce that complements the beef, like the pesto-like chimichurri, and cooking it over charcoal, not a flame, to give it that distinct charred flavor.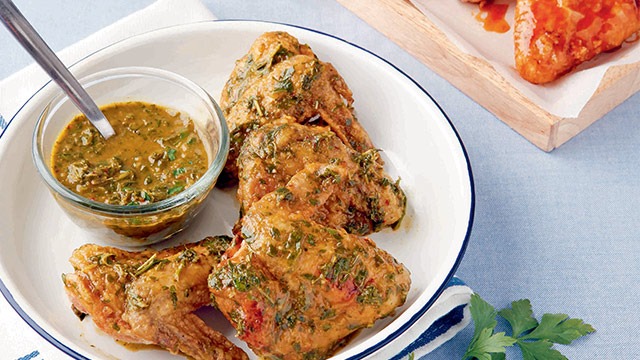 At Sage Bespoke Grill, an American steakhouse in Makati Shangri-la Hotel, Argentinian Sebastian Barcudes is its newest Chef de Cuisine. According to Barcudes, the popularity of Argentinian beef called Urien Loza beef is because it really is delicious. Just like with wine, beef has different flavors and tastes depending on where the cattle were raised. The most important thing, he says, is that the beef comes from grass-fed and naturally free-range cows because this translates to flavor, he clarifies. This is what Argentina beef is known for since it has many grasslands for raising such cattle to provide quality beef.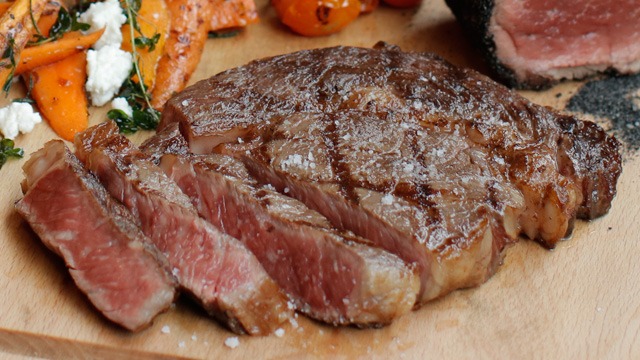 To showcase the wonderful flavors of Bolzico beef which is imported, he offers diners three kinds of beef with differing prep and cooking styles of steak that's unlike anything you may have tasted before: an oyster blade (P1,400+) that's seasoned and then cooked slowly for 1 day or 24 hours; a tenderloin (P1,800+) that's been coated in a roasted vegetable charcoal; and of course, a classic ribeye (P1,900+) cooked to a perfect medium doneness. All of these steaks are served along with charred young vegetables with a goat cheese-and-thyme-crumble and your choice of Chimichurri, Criolla (another South American sauce made of onions and bell peppers), or a smoked red chili sauce. 
The seasoning mix used on the tenderloin called "vegetable charcoal" is basically onion, carrot, zucchini, and eggplant that's been cooked over charcoal until it too is like charcoal. It is then ground to a fine powder and then seasoned with salt and pepper. This seasoning mix is then used in coating the tenderloin before it's grilled to your desired doneness. This technique is apparently done a lot in Argentina, Chef Sebastian shares, and you can experience and taste it yourself at Sage during its "A Taste of Argentina" promotion starting now until March 31.
ADVERTISEMENT - CONTINUE READING BELOW
Recommended Videos
Sage Bespoke Grill is located on the 2/F Makati Shangri-La Hotel, Manila. For more information, visit www.shangri-la.com.
ALSO READ: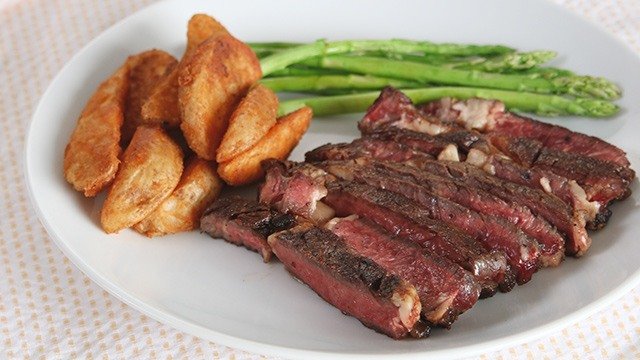 WATCH: How to Cook Steak
Posted in:
Cooking