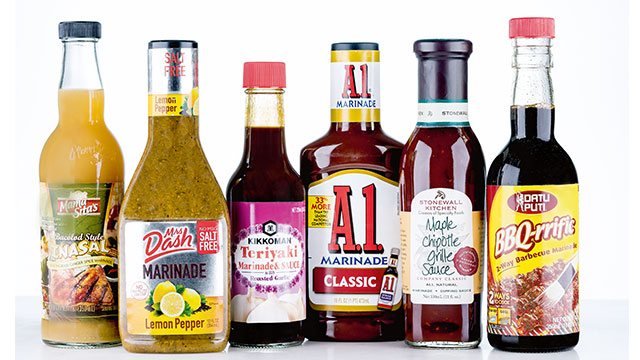 Short on time and fresh ingredients? Let store-bought bottled marinades come to your rescue! You can use these bottled marinades for roasted, barbecued, or pan-fried meats and veggies. Here are our top grocery picks: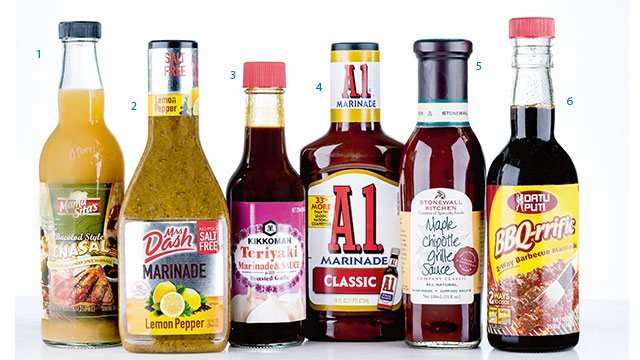 1 Mama Sita's Bacolod Style Inasal Marinade
The perfect blend of vinegar, lemongrass, ginger, and spices, this inasal marinade will be a sure crowd-pleaser. What's more, one bottle is good for as much as two kilos of chicken leg quarters!
Available for P66.30, The Landmark
2 Mrs. Dash Lemon Pepper Marinade
Here's a versatile blend of lemons and pepper that you can use for meat, fish, and even vegetables. All it takes is 30 minutes of marinating time, and your dish will be ready for grilling, sautéing, or baking.
Available for P270, The Landmark
3 Teriyaki Marinade & Sauce with Roasted Garlic
The classic Japanese sauce is kicked up a notch by the addition of savory roasted garlic notes. The deep, rich flavor works best for chicken fillets, pork ribs, and fish steaks. Kikkoman
Available for P92.55, Rustan's Supermarket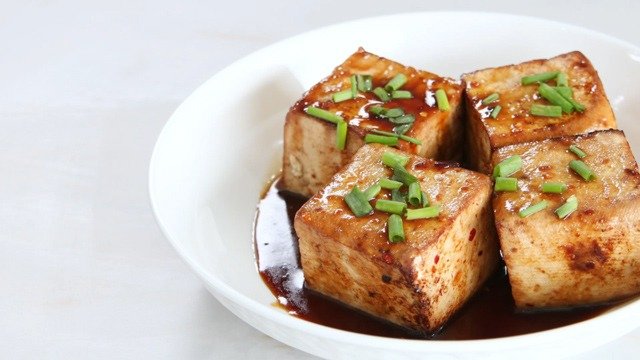 WATCH: How to Make Marinated Tokwa (Tofu)
Posted in:
Cooking
4 A.1. Classic Marinade
Everyone's favorite steak sauce now comes in marinade form, so you can pack your meats with flavor from the get-go. This one also helps keep your steaks tender and juicy throughout grilling.
Available for P226.80, The Landmark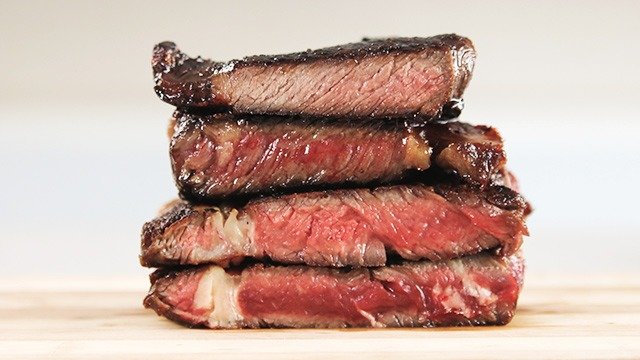 WATCH: A Guide to Steak Doneness
Posted in:
Cooking
5 Stonewall Kitchen Maple Chipotle Grille Sauce
This bottle combines the rich, nutty flavor of smoked jalapeños and the subtle sweetness of maple syrup. It can be used to marinate and glaze almost anything, and it doubles as a dipping sauce, too.
Available for P309, Marketplace by Rustan's
6 Datu Puti BBQ-rrific 2-way Barbecue Marinade
Featuring a balance of sweet and nutty flavors, this barbecue marinade will please most Filipino palates. Can't set up a charcoal grill during the rainy season? You can use this marinade to pan-fry meats.
Available for P51.65, Rustan's Supermarket
This story was originally published in the July 2016 issue of Yummy magazine. Minor edits have been made by Yummy.ph editors.