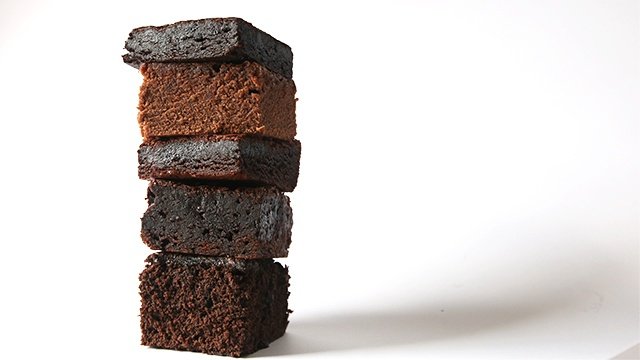 Ah, the boxed brownie mix. Incredibly simple and a staple in every dessert-obsessed household, fresh-from-the-oven brownies made from dry mix can be made, from start to finish, in less than an hour. Any home baker just needs to throw in the usual add-on ingredients: oil or butter, a couple of eggs, and a dash of water. Grab a wooden spoon and mix through, and voila! You have something to publish on Instagram!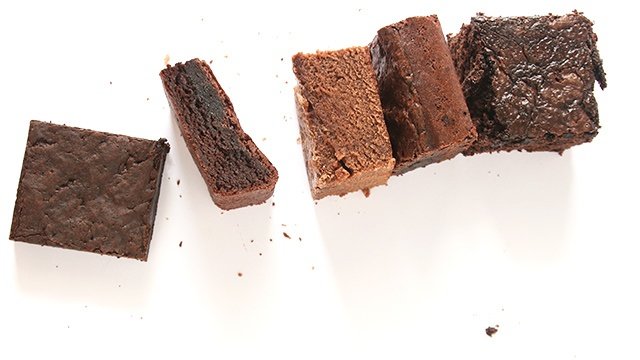 We pit our favorite boxed brownie mixes, from local and accessible supermarkets, against each other for a Yummy.ph Taste Test. Instructions in every brownie mix were followed carefully, from the ingredient measurements down to the baking times in the oven. While every mix is different in its own way, we've listed down the details for your perusal: in dire times of an insatiable chocolate brownie fix, which mix fits the bill?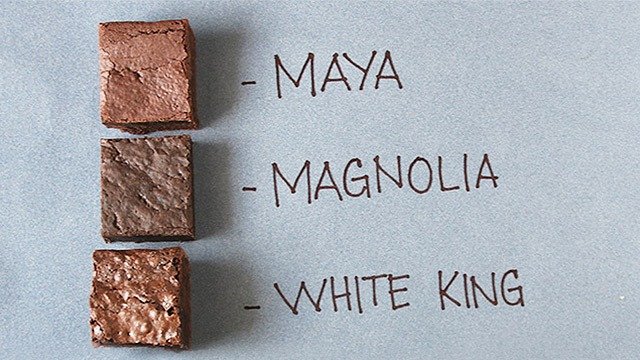 Maya
Absolutely delicious both warm and chilled, Maya's Chocolate Fudge Brownie Mix (P79.50) churns out smooth, chewy, chocolate-y brownies. A good-quality brownie through and through, any chocolate-lover will enjoy its flavor after each successive bite. 
Magnolia
Love crisp brownie edges? Magnolia's Fudge Brownie Mix (P111.30) gives you the best kind! The edges of the bars bake into a crunch, while the center stays heavily thick and fudgy. Top these with dark chocolate chips or a light drizzle of chocolate ganache for extra flavor. 
ADVERTISEMENT - CONTINUE READING BELOW
Recommended Videos
White King
The thick, rich, fudgy texture of these brownies are unmistakable. White King's Ultimate Fudge Brownie Mix (P125) was a sure winner from the moment we mixed it—the batter was loaded with chocolate bits. Plus points for extra fudge! Also, the baked bars set into crinkled tops, characteristic of a true fudge brownie.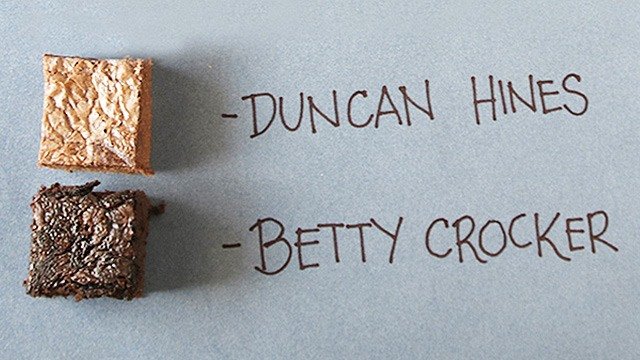 Duncan Hines
Duncan Hines' Extra Thick and Fudgy Brownie Mix (P167.50) tends to bake into a texture towards the cakey side, but the bars are balanced with crinkled tops, a light bite, and a smooth milk chocolate flavor. These brownies stay moist—perfect for cakey brownie-lovers!
Betty Crocker
Betty Crocker's Dark Chocolate Brownie Mix (P172.50) boasts showmanship like no other cakey brownie mix in this taste test, standing at a proud 2 ½ inches in height. The dark chocolate flavor comes through with every bite, but remember to under-bake these brownies by a few minutes if you want to keep them fudgy.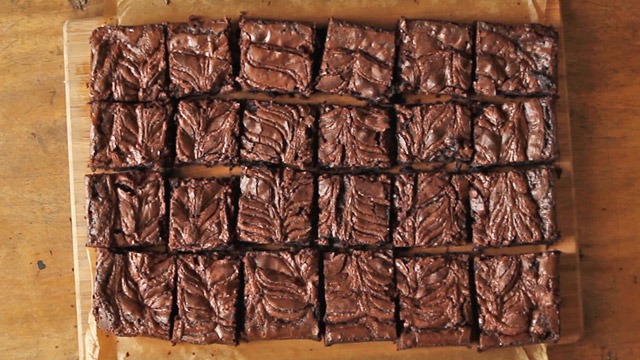 WATCH: How to Make Nutella Brownies
Posted in:
Baking