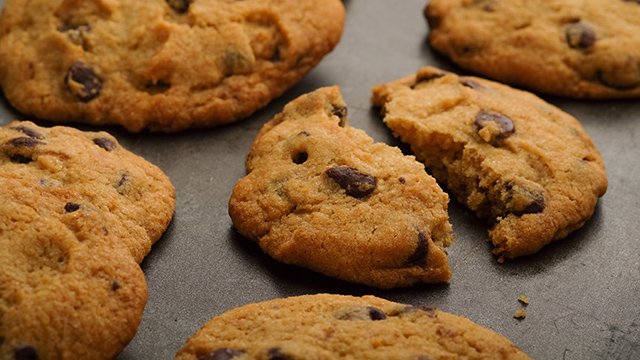 The classic chocolate chip cookie is truly a thing of beauty: golden brown edges, a chewy interior, and filled with bittersweet chocolate chips. Seriously, is there any dessert more comforting than this? The chocolate chip cookie is every beginner baker's introduction to home-baking, and this month's Yummy.ph Taste Test explores the instant chocolate chip cookie boxed mixes available on local grocery shelves.
Each boxed mix had the same instructions: Mix the contents of the box, 1 stick of softened butter, and 1 medium or large egg all together in a bowl until thoroughly combined. Each boxed mix literally came together in 1 minute! These are, no doubt, the fastest and easiest mixes we've used. Because each brand had different instructions on how to bake them (temperature, timing, and refrigeration prior to baking), we made sure that we baked each batch separately to achieve accurate results.
Shall we begin?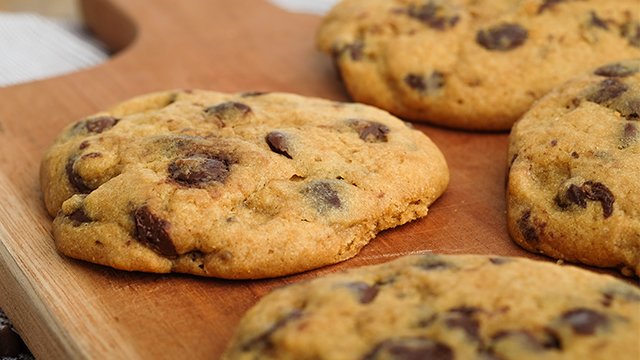 1 White King
Almost every month, we declare our love to a White King mix because they always yield excellent results! This month, we will do it again: White King's Belgian Chocolate Chip Cookie mix makes perfectly round, soft batch-style, chewy cookies studded with a generous amount of large, slightly bitter chocolate chips.
The cookies aren't too sweet, and a box makes 14 large cookies. Out of the all the mixes we shopped for in the groceries, White King's mix was available everywhere we went. If you're looking for classic, homey, chocolate chip cookies, pick up this mix. It's the closest you'll get to homemade and our clear winner for this taste test!
White King's Belgian Chocolate Chip Cookie Mix is available in all major grocery stories for P195.50.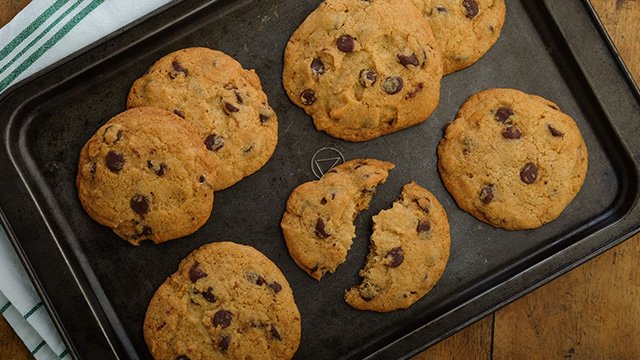 2 Betty Crocker
Betty Crocker's Gluten-Free Chocolate Chip cookie mix turned out to be a delicious surprise. When we made the dough, it looked and felt excessively sandy and grainy—two things that are always characteristic of a gluten-free dessert. Scooping out the dough was another struggle because the dough kept falling apart. Once baked, however, this mix churned out beautiful, large, and crusty cookies with a soft interior. They weren't too grainy when eaten, and 1 mix made 16 large cookies. We also loved how the chocolate chips were extra large!
ADVERTISEMENT - CONTINUE READING BELOW
Recommended Videos
Betty Crocker's Gluten-Free Chocolate Chip Cookie Mix is available in Rustan's Marketplace for P425.00.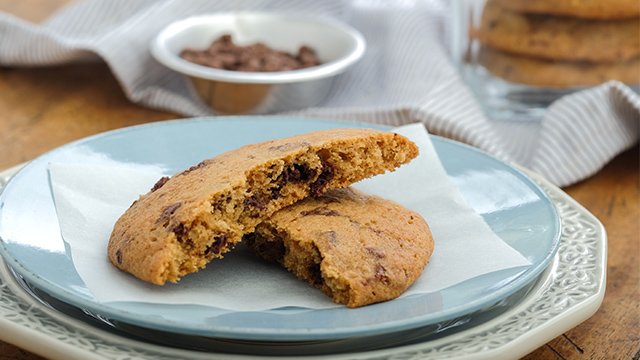 3 Krusteaz
You probably know Krusteaz for their super-sized packs of pancake mix—which is why it was extra difficult to hunt this boxed mix down in local groceries! We picked up the very last box at SM Supermarket Makati. This mix makes a dough that is gooey, speckled with bits of chocolate chunks (and chocolate dust), and heavy on the vanilla—pretty much the dough of every kid's dreams! It's best to refrigerate this dough for at least 20 minutes before baking, so that you'll have an easier time scooping out the sticky dough. Taste-wise, however, this mix made cookies that tasted too processed instead of homemade. Add a sprinkle of salt on top to cut through the sweetness!
Krusteaz Triple Chocolate Chunk Bakery-Style Cookie Mix is available in SM Supermarkets for P169.50.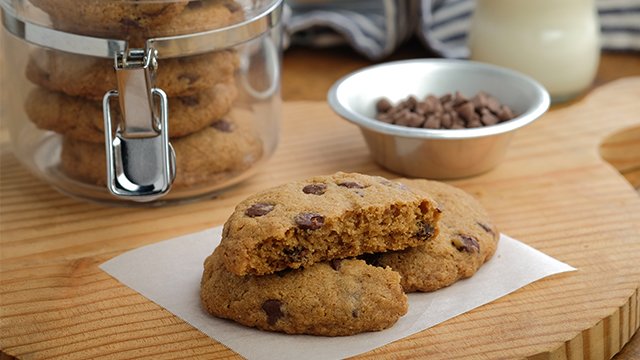 4 Bob's Red Mill
This gluten-free cookie mix was impressive in many ways: the dough came together easily and did not separate from being too sandy, the cookies that came out of the oven were consistently round and perfect, and the amount of mini chocolate chips in the mix was generous. We were able to make 20 small cookies from this mix because they cookies didn't grow significantly once baked. If we compare this mix to the Betty Crocker gluten-free mix that we also tried, this one definitely falls short when it comes to overall taste and texture. It still is, however, an excellent gluten-free option to work with.
Bob's Red Mill Gluten-Free Chocolate Chip Cookie Mix is available in Healthy Options branches for P345.00.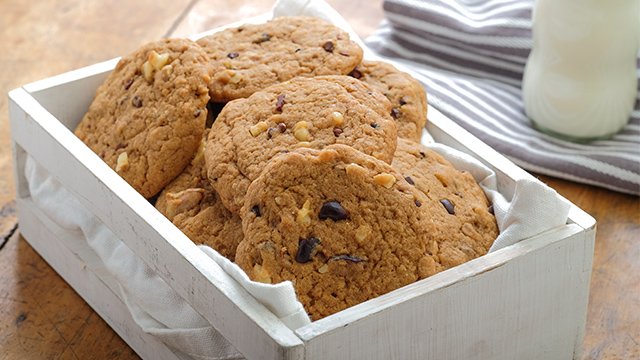 5 Pili and Pino
While this mix, stands out from the rest because it uses cacao nibs and not chocolate chips, it tasted delicious and turned out to be the best in texture. The mix contained chopped walnuts, crunchy cacao nibs, and coconut sugar. The cookies came out chewy (and stayed chewy until 4 days after they were made), even in size, and even had a hint of caramel or molasses in every bite. While it isn't your usual chocolate chip cookie, we strongly suggest that you pick this mix up for your next batch of cookies. Bring them to your next potluck party or give them as gifts to your friends. You'll thank us later!
Pili and Pino's Cacao Nib Cookie Mix is available in Unimart and Real Food for P285.00.
ALSO READ: