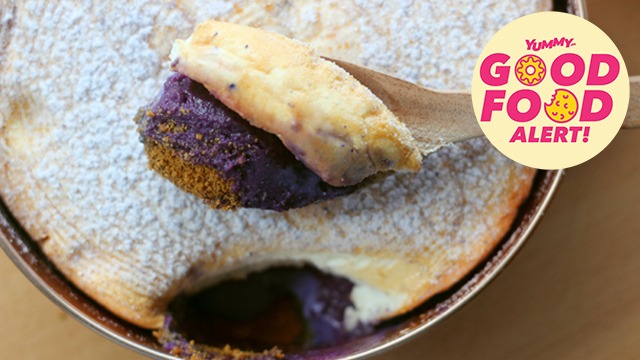 It's easy to swoon over classic desserts like Brazo de Mercedes, a rolled cake made with cloud-like meringue and a decadent egg yolk-based custard right in the center. But you can enjoy this dessert in so many ways, what with all the different ways you can upgrade it!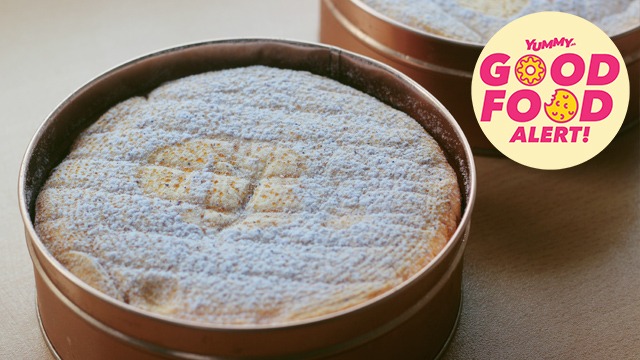 What you should know about it
In February 2020, Brazo.ph recently launched two new Brazo de Mercedes desserts with a vibrant purple twist: ube. The new Ube Frozen Brazo in a Can is made with a graham cracker crust as its base, followed by a thick layer of ube custard and ube ice cream, topped with a layer of fluffy meringue, and then dusted off with ube powder.
Brazo.ph also released Ube Brazo cupcakes, the cupcake-version of the tin can cake, which is made with a graham cracker base, purple ube custard in the middle, meringue on top, and a dusting of ube powder.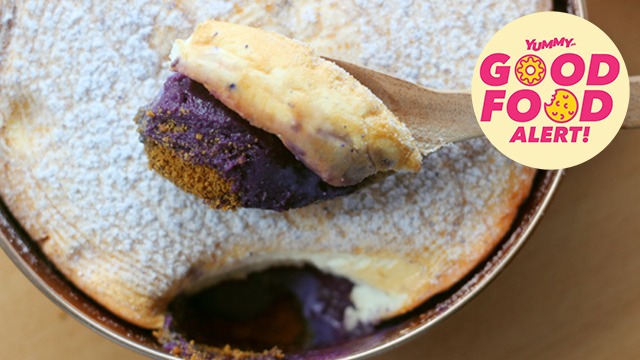 What we love about it
We got to try the Ube Frozen Brazo in a Can and what we love about it is that it isn't your typical frozen brazo de mercedes where ice cream is usually used. This one has a layer of ube ice cream and a thick layer of real ube custard that adds creamy textures and a hint of earthiness to each bite. 
Much to our surprise, this isn't cloyingly sweet, so don't be surprised if you keep scooping spoonful after spoonful after spoonful—basically, it can get addicting. The meringue is fluffy and melts in the mouth, and the combination of ube custard on top of the ube ice cream will surely make any self-confessed ube fan jumping for joy.
ADVERTISEMENT - CONTINUE READING BELOW
Recommended Videos
Where you can get it
Brazo.ph's Ube Frozen Brazo Cake is available for P550/6×2-inch cake, while the Ube Brazo Cupcakes are available for P300/box of four. You can place your order by filling up their official order form found on their official Instagram page.
Good Food Alert is a weekly update on editors' picks on new food products, grocery items, desserts that are worth the calories, and dishes you shouldn't miss out on.