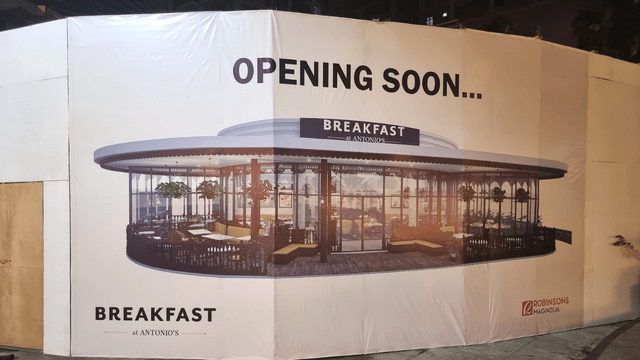 Breakfast at Antonio's is a famous all-day breakfast and bistro in Tagaytay. On weekends, the restaurant is packed with people hungry for their popular corned beef and eggs benedict. But if you don't have the time (or the transportation means) to go all the way to Tagaytay and brave the traffic, a soon-to-open Breakfast at Antonio's signage is spotted in Metro Manila.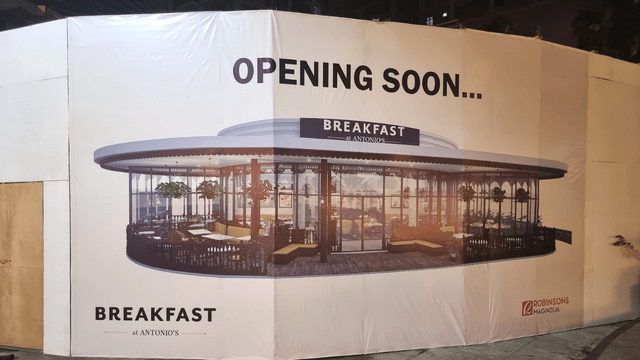 Want to see it for yourself? After all, to see is to believe. Stephen Lim saw the signage near UCC, right in front of Magnolia Residences in New Manila, Quezon City. Other dining establishments nearby are Crisostomo, Bad Bowl, and Ramen Nagi.
If you're not familiar with the Breakfast at Antonio's menu, we have a list of recommendations you can start exploring. Yes, it includes the corned beef and eggs benedict, and so much more!
*****