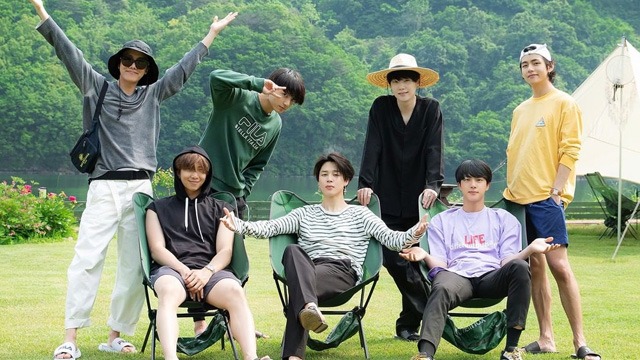 Korean variety shows are as much of a staple part in the Korean entertainment industry as K-dramas and K-pop. It's not unusual to see these three pillars cross over one another, which is why there are many girl groups and boy groups who have their own reality shows. Blackpink has 24/365, TWICE has Time To Twice, Super M has Mtopia, and, of course, BTS recently wrapped up their reality show In The SOOP.
READ THESE: MORE ARTICLES ON KOREAN FOOD
[instagram url="https://www.instagram.com/p/CEDagsHHesQ/"]
In The SOOP has eight one-hour-long episodes that explore the leisurely life of the Bangtan Boys as they take a break from their hectic schedules and get to spend quality time with one another in a house surrounded by lush greens. This explains the show's title In The SOOP, which translates to "in the forest."
For the entire duration of their stay at the house, the boys needed to fend for themselves which includes cooking their own food. If you're curious to know if they also know their way around the kitchen, here are the different dishes they prepared during In The SOOP:
Episode 1: Jjapaguri with steak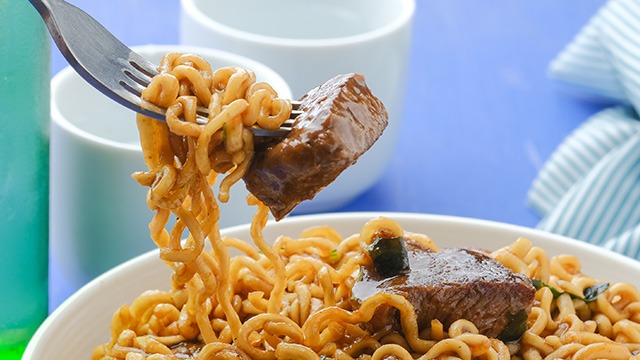 Jung Kook, dubbed as the ramyeon master of BTS, made Jjapaguri, a dish that became famous because of the Korean movie Parasite. This is made by combining Neoguri and Chapagetti, then topped with steak. Suga was the one who grilled the meat to complete the dish.
Episode 2: Flatfish Sashimi and Budae Jigae
For those who are new to the fandom, Jin is the member that's more known to cook. He brought his own knife to fillet a live flatfish and make it into sashimi. J-Hope, Suga, and Jin helped with making budae jjigae (spicy sausage stew).
Episode 3: Gamasot Bokkeumbab, French Toast, Pajeon, and Eomuk Soup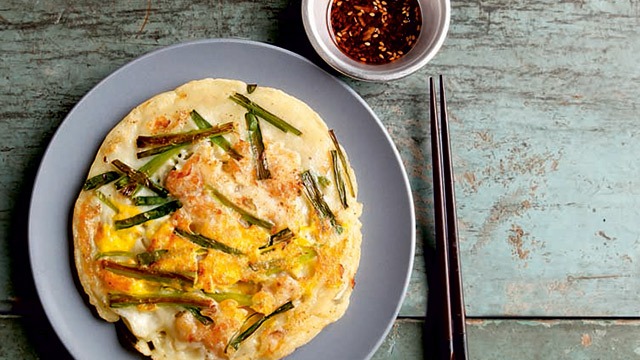 Suga was in charge of making gamasot vokkeumbab (cauldron fried rice) that had pork belly, onions, kimchi, rice, sesame oil, and grated cheese and for dessert, Jung Kook made French toast. For their dinner on a rainy night, J-Hope and Suga cooked panjeon (Korean vegetable pancakes) and paired it with eomuk soup (fish cake soup).
Episode 4: Nurungji, Mulhoe, Smokey Pork Ribs, Melon and Jamon, Grilled Sausages, Angry Neoguri, Jjapaguri, Grilled Beef, and Kimchi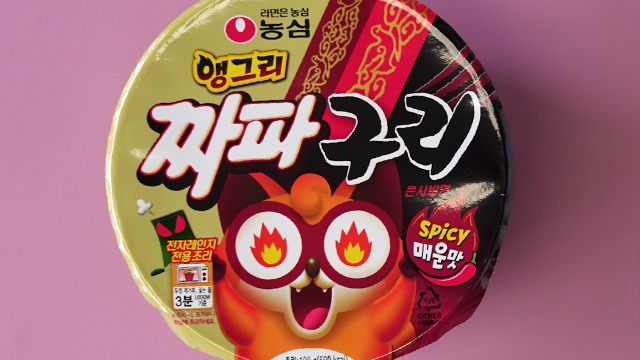 V made nurungji for breakfast. This is a dish that's made by flattening rice in a pan over fire until it achieves a golden brown color and crispiness—like tutong na kanin! For lunch, the members (except Jimin who was still sleeping) worked together and cooked up a feast. They had melon slices wrapped in Jamon, mulhoe (spicy raw fish soup), smokey pork ribs, and grilled sausages.
ADVERTISEMENT - CONTINUE READING BELOW
Recommended Videos
The dinner they prepared included more instant noodles: Jjapaguri and Angry Neoguri (a spicier version of the Jjapaguri). They paired these with grilled beef and kimchi. 
Episode 5: Dakgalbi, Naengmyeon, Squid and Octopus Jeotgal, Flatfish Sushi, and Doenjangguk
BTS' lunch during the fifth episode had grilled dakgalbi (chicken marinated in gochujang) and naengmyeon (thin noodles in cold broth). Suga earned a lot of praise from the other members for the way he cooked the dakgalbi. They pared this with squid and octopus jeotgal.
When dinner came, Jin prepared flatfish sashimi from scratch for the second time since they arrived at the house. The trio consisting of Jin, Jung Kook, and Suga prepared doenjangguk (soybean paste soup) and used the flatfish to make sushi. 
Episode 6: Yubuchobap, Gimbap, and Dakgalbi
J-Hope and RM made gimbap and yubuchobap for their hike. Yubochobap is made with vinegared rice stuffed in fried bean curd pockets. Then for lunch, Suga prepared soy sauce-marinated dakgalbi again and they all paired it with a bowl of steamed rice.
Episode 7: Korean Fried Chicken, Cauldron Ramyeon with Bean Sprouts and Green Onion, Tuna with Mayonnaise and Rice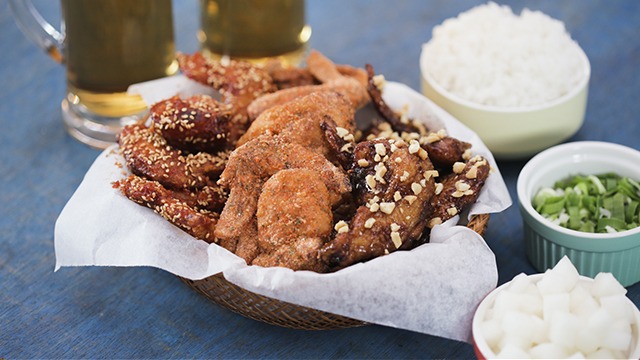 One of the highlights of In The SOOP is when they wanted to make Korean fried chicken but mistakenly deep-fried an entire chicken without cutting it up into pieces. When they sliced it, it turned out that the meat inside was still raw. They cut it up into smaller pieces and deep-fried it again. 
The Korean fried chicken was served with a special sauce that, according to Jimin, resembled the sauces Korean restaurants serve. They paired this with beer!
When they had lunch the next day,  Jin and J-hope prepared ramen using the cauldron and added bean sprouts and onion. V prepared tuna mayo rice by mixing rice, two cans of tuna, and a drizzle of mayonnaise.
READ THESE: MORE ARTICLES ON KOREAN FOOD
Episode 8: Aglio e Olio, Steak, Kimchi, Squid Jeotgal, and Baeksuk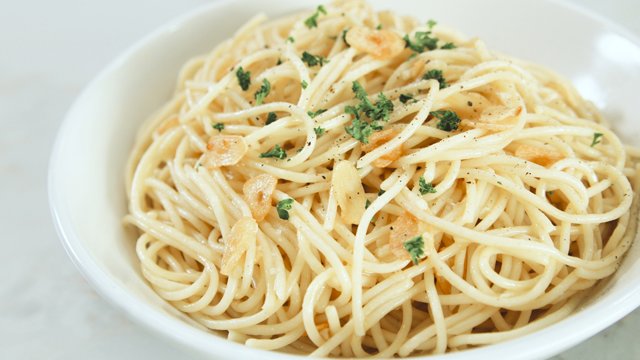 For dinner, RM finally had the chance to cook for the whole group and made aglio e olio (his first-ever attempt!). They paired this with juicy steak that V prepared, plus side dishes like the squid jeotgal and kimchi.
Before the left their temporary home, the staff prepared baeksuk in a cauldron. Baeksuk is traditionally made with boiling or steaming meat and adding different ingredients to add flavors and heft. 
RELATED ARTICLES:
***
Thinking about what to cook next? Join our Facebook group, Yummy Pinoy Cooking Club, to get more recipe ideas, share your own dishes, and find out what the rest of the community are making and eating!
Got your own version of the classic dishes? Pa-share naman! Get your recipe published on Yummy.ph by submitting your recipe here!