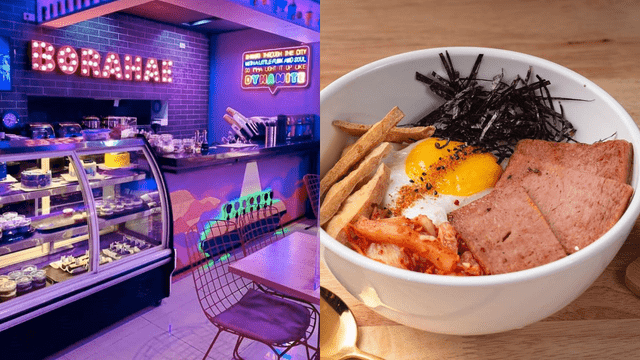 BTS's dedicated fandom, ARMY, recently turned to social media to cope with the announcement of the septet's military enlistment plans. Naturally, fans expressed what they'd do during the period that the Tannies won't be around as a group: save up for future concerts, learn the Korean language, and more. We figured discovering BTS-themed cafes would be a nice addition to the bucket list. So, we've made a handy roundup of the best BTS-inspired coffee shops in the metro you can check out if you're a fan or even a non-fan.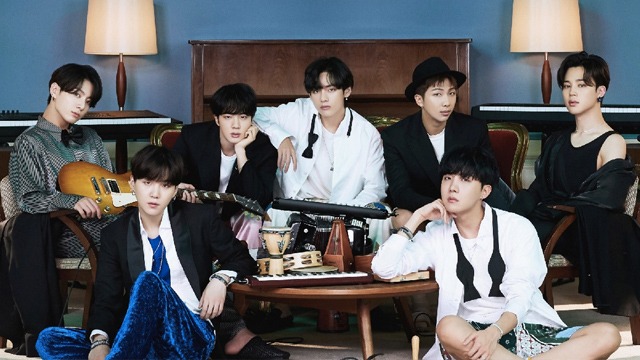 Here are seven BTS-themed coffee shops you might want to visit:
1. Purple 7 Cafe
Address: 37 Tomas Morato Ave. 1103 Quezon City
This cafe in Quezon City embodies Kim Taehyung's iconic catchphrase "borahae" like no other. From its purple and pastel interiors to the BTS merch adorning every corner, it's a haven for ARMYs. Even the murals are Instagram-worthy! The newly revamped Purple 7 Cafe has four floors, with a one-stop shop for merch on the topmost floor. Their coffee and fruit tea range from P125 to P145, while their garlic bun and pasta range from P160 to P250.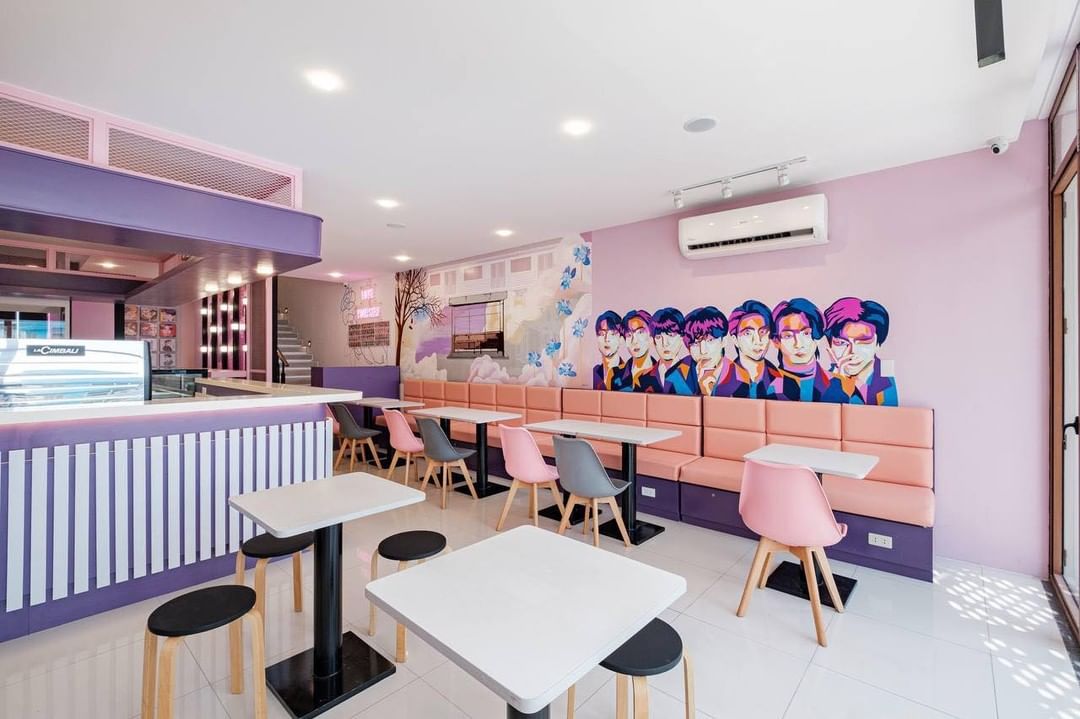 2. Rkive Cafe
Address: 1266 A. Apolinario St., Bangkal Makati City
If you're searching for a cozy place to dine and go Namjooning, look no further than Rkive Cafe! As the name suggests, it's inspired by Kim Namjoon's minimalist studio, "Rkive." While taking in the shop's warm atmosphere, you can bond with fellow ARMYs over coffee or fruity drinks ranging from P130 to P160. They offer pastries that go well with coffee, but Korean snacks like cheese mandu and bungeoppang are also available.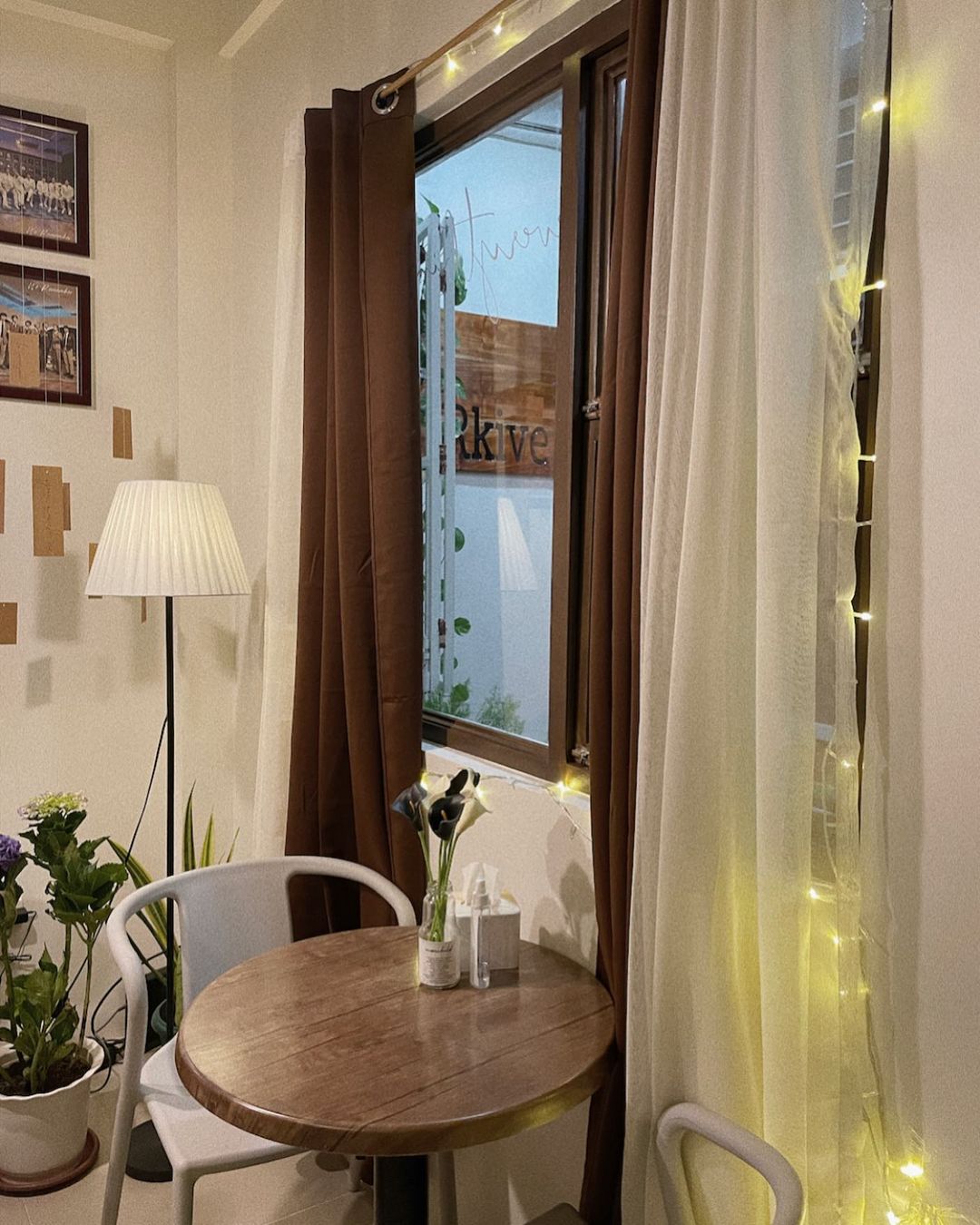 3. Haruman Cafe
Address: 403 D.V. Laurilla Street, Makati City
Nestled in a quiet neighborhood in Makati City, Haruman Cafe is another minimalist coffee place on our list! The shop's name translates to "just one day," inspired by the same title of a BTS song. It has bright natural lighting with pretty displays, ideal for taking IG-worthy pictures. The best part is that their menu doesn't disappoint either! They offer coffee and milk-based drinks that retail for P80 to P165: a perfect pair to their bento cakes!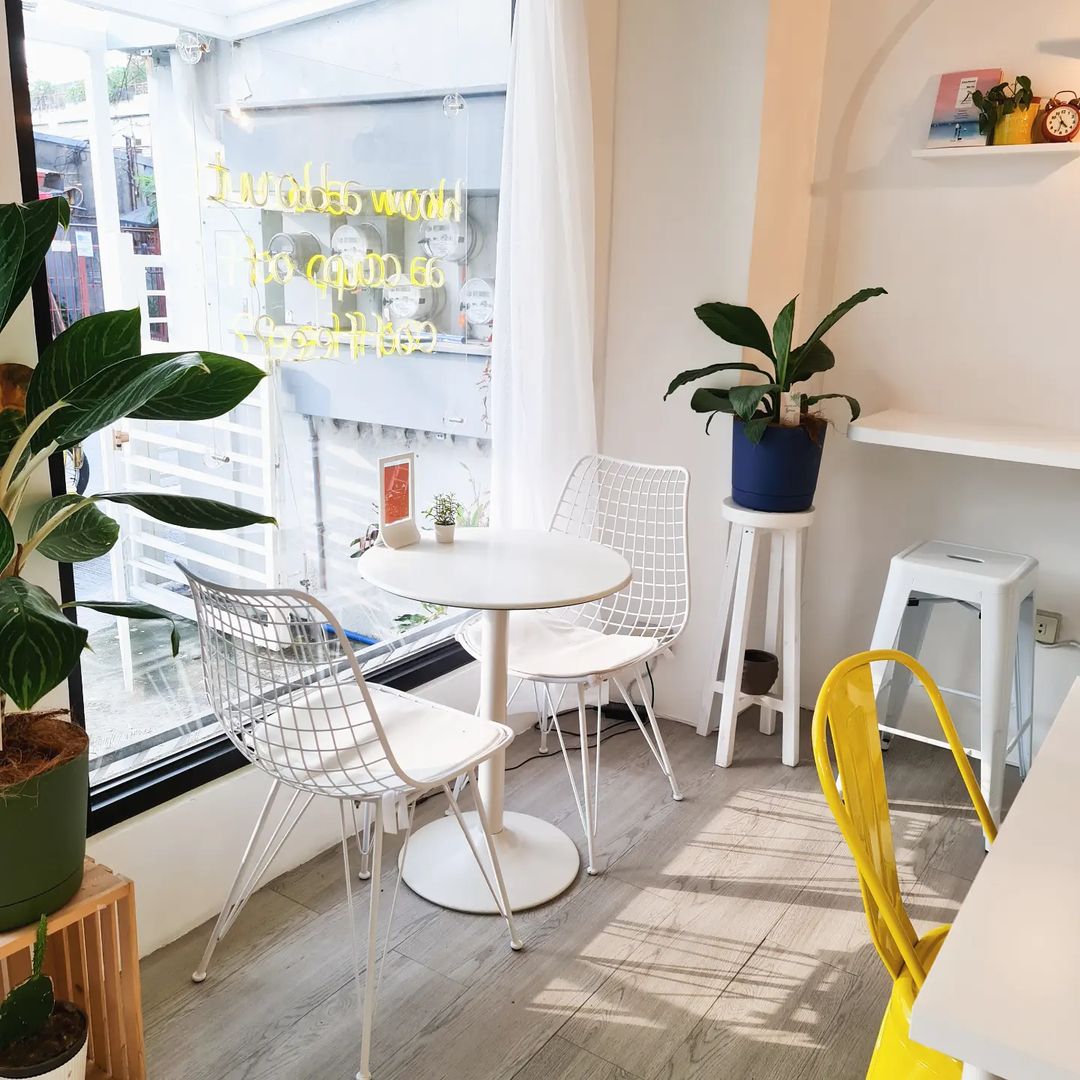 4. Idol Cafe
Address: 41, 1113 Aurora Blvd, Quezon City
This cafe is shining through the city with all its Dynamite-inspired neon signs! They also have multiple BTS standees you can take selfies with after exploring the whole place. As for their food, you might enjoy their customized BTS pastries if you have a sweet tooth. But if you're digging savory, their burgers and Korean rice bowls will satisfy your cravings! You can even order cocktails for about P250 from their Idol Cafe Bar after a hearty meal.
ADVERTISEMENT - CONTINUE READING BELOW
Recommended Videos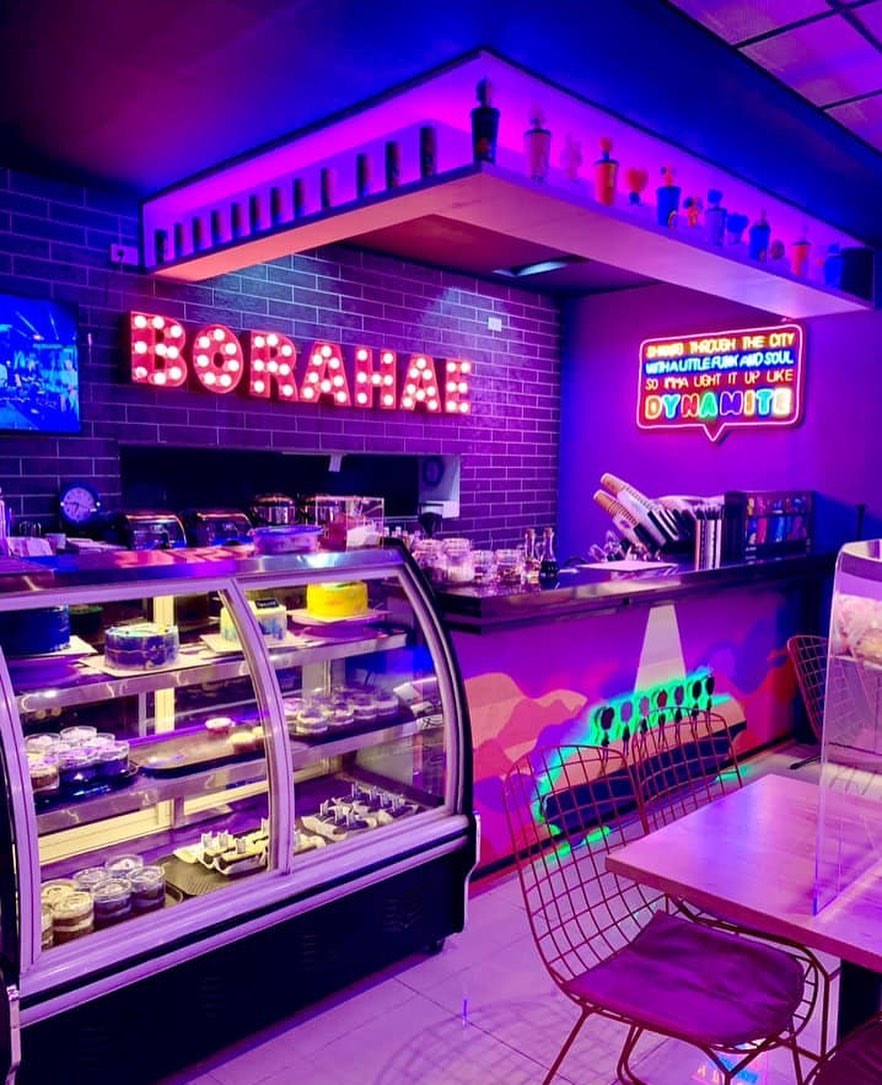 5. Magic Sip Cafe
Address: 1080 Padre Campa Street, Sampaloc, Manila
If you main BTS but also stan HYBE's other boy groups TXT and ENHYPEN, head to Magic Sip Cafe! As the name implies, it is inspired by BTS's song "Magic Shop" and is BTS-focused but certainly welcoming to those in the multifandom. The cafe also earns a point in accessibility for its location within Manila's University Belt! Besides affordable coffee and milk tea, they're best known for their chicken wings and ramyeon. You can try their Magic-Unli-Wings for P269.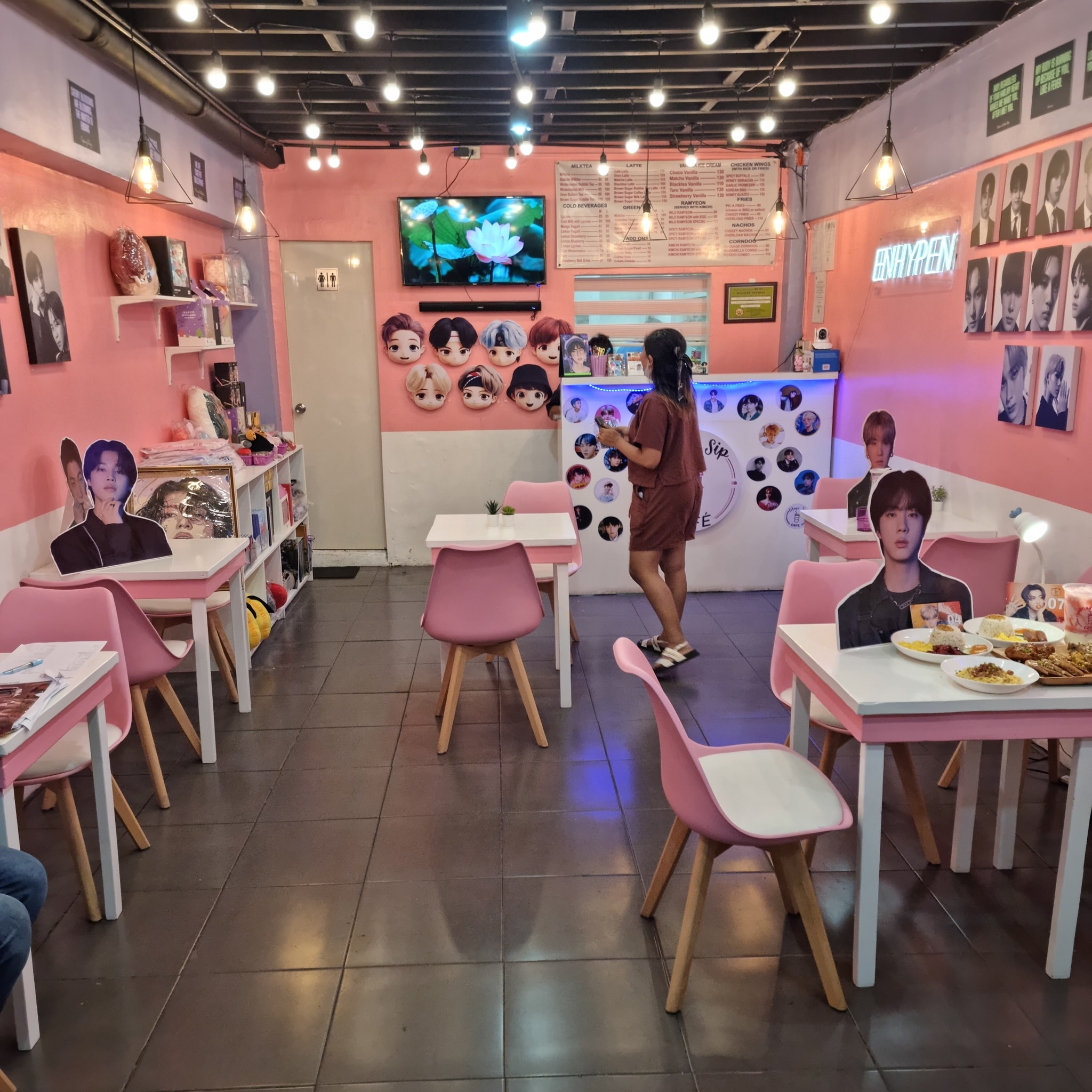 6. Purple Heart Cafe
Address: 636 Llano Road, DoÃa Ana Building, Barangay 167 Caloocan
A compact yet comfy coffee shop, Purple Heart Cafe is the best place where you can chill with fellow ARMYs. The coffee shop also offers an Instagrammable background filled with the Tannies' pictures and standees. On top of a cozy atmosphere, you'll enjoy their bestselling Korean corn dogs and rice meals, including their special BT21-themed pastries. But food aside, their flavored frappes and shakes are also winners! And not to mention, budget-friendly.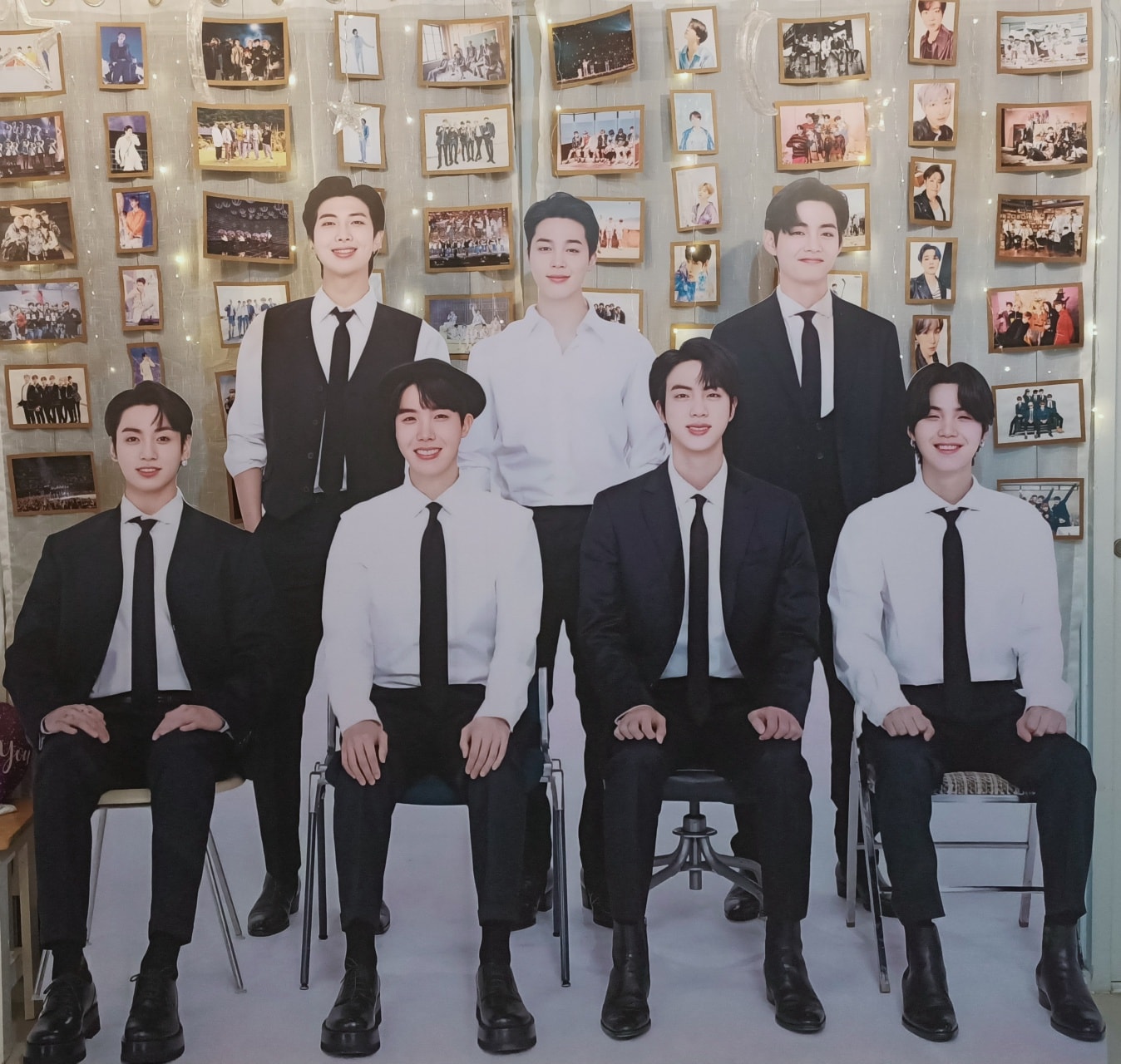 7. 7 With You Cafe
Address: 2nd Floor Bughaw Business Center, Purok 1, Banay-Banay, Lipa City, Batangas
Here's a bonus cafe! If you're down for an almost 2-hour drive to Lipa City, Batangas, visit 7 With You Cafe. The trip will definitely be worth it. The newly-opened cafe is quite spacious, with a vast display of BTS merch in every corner. Even their food presentation is just as pretty as the place. We recommend trying their 7 With You Waffle Ice Creams, which costs P195. Other than desserts, they also serve tteokbokki and K-style musubi, and of course, a wide selection of drinks!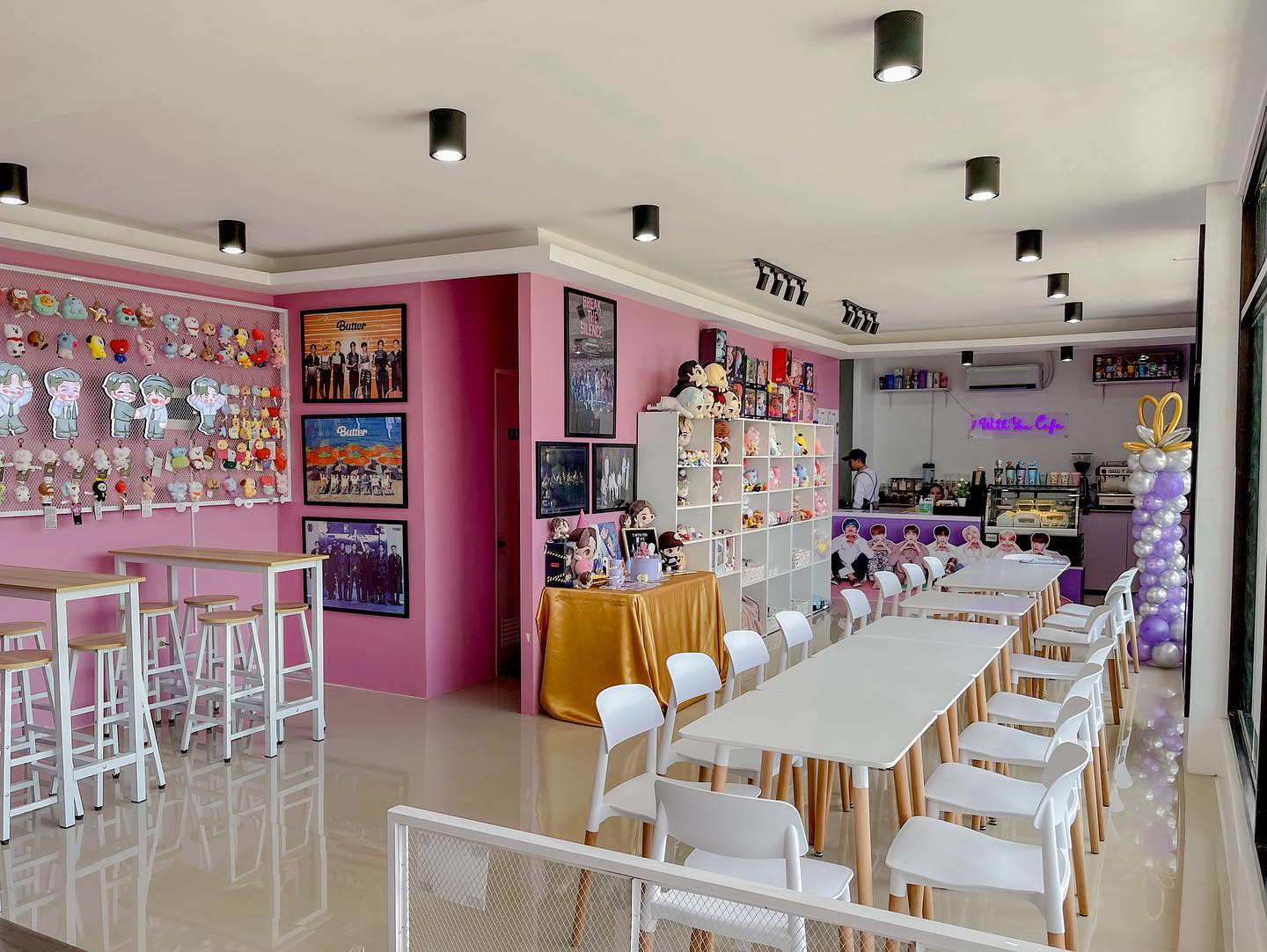 This story originally appeared on Candymag.com.
* Minor edits have been made by the Yummy.ph editors.
*****