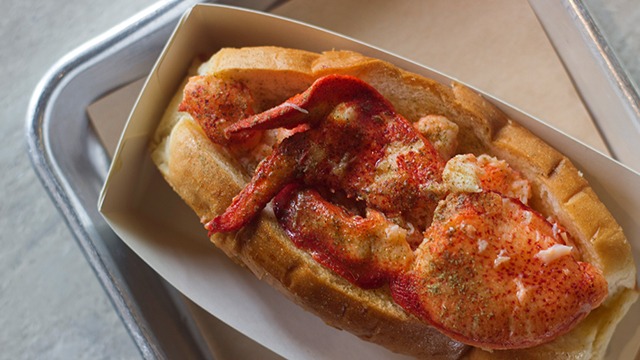 There's no shortage of places to get some grub, but if you want something that has a little bit of everything to satisfy each craving, The Grid is where you ought to be, especially if you're a seafood lover. To the delight of seafood fans, Bun Appetit serves rolls filled with succulent crabs, shrimps, and lobsters.
https://www.instagram.com/p/BrEUqT2l_WJ/
From a stall at the Salcedo Saturday Market, Bun Appetit relocates to a more permanent home at The Grid, specifically at stall no. 11, which you can easily find by looking for the sign that says "Lobster, Crabs, & Shrimp Rolls." You're welcomed to an open kitchen setting and handed a rather long menu which consists of everything a diehard seafood lover would want. Fresh and delicious seafood is hard to get by, so we totally get the impulse to order everything off the Bun Appetit menu.
If you're having a hard time deciding, here's what you should go for: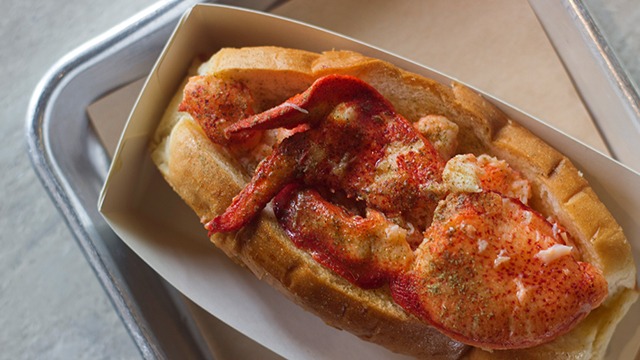 Bun Appetit's Lobster Roll (P695) is overflowing with high-quality chunks of lobster shipped from Maine in the United States. It's slathered in melted butter and seasoned with spices. Unlike the traditional lobster rolls commonly found in Maine, Bun Appetit's version sandwiches the seafood in a toasted potato hot dog bun that's open on top, rather than on the side.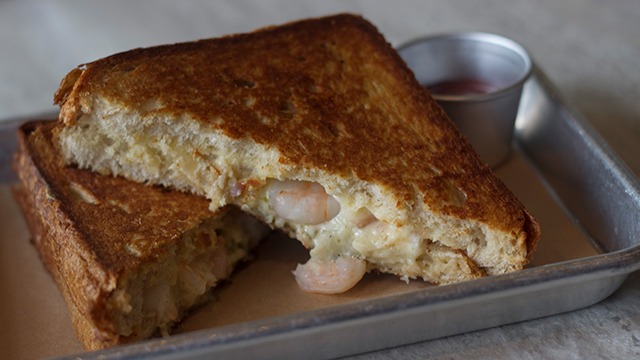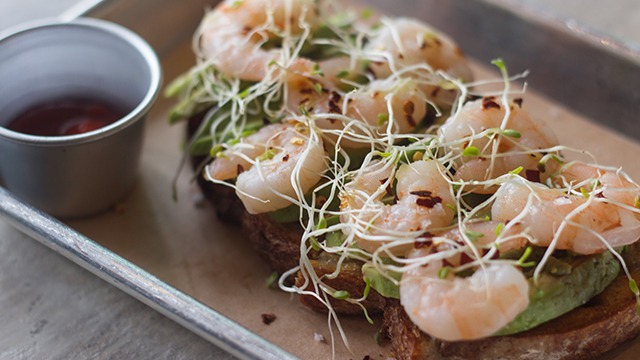 Take your grilled cheese sandwich experience to the next level with Bun Appetit's Shrimp Grilled Cheese (P350). This sandwich is made with locally-sourced shrimp, melted Parmesan and Emmental cheese, butter, spices, and sliced golden-brown potato bread. If you prefer adding a bit of fresh avocado on your toast, try its Shrimp Avocado Toast. This mouthwatering sandwich is composed of shrimp, locally-grown Hass avocado that's smoked in hickory wood and lemons, a drizzle of olive oil, a sprinkle of sea salt and chili flakes, and covered with a generous amount of alfalfa sprouts and micro arugula. For an additional P30, you can switch your bread to Panaderya Toyo's renowned sourdough!
ADVERTISEMENT - CONTINUE READING BELOW
Recommended Videos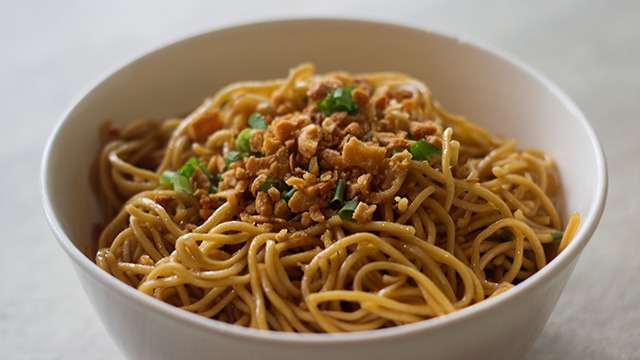 If you're not there for the seafood, a delicious dish that you should not take lightly at this seafood stall is the Garlic Noodles (P150). Bun Appetit makes this dish by combining egg noodles, a sweet and spicy garlic sauce, spring onions, and bits of toasted garlic on top. It may sound like a simple noodle dish, but they've perfected the recipe to create just the right amount of heat to leave a lingering sensation on the tongue. It's an underrated must-try on a seafood-packed menu. 
The Grid has more in store than just food from the sea. You can always rely on the surrounding stalls to bring different international cuisines under one roof, among them is Le Chon with their sinfully delicious Filipino lechon, Tsuke-Men and their bowl of special ramen, and the sweetest treats courtesy of Le Petite's Souffle. For a good cup of joe after a meal, there's EDSA BDG placed strategically right in the middle of this seemingly Great Gatsby-inspired food hall.  
There's a lot more in store for Bun Appetit. In the near future, they're collaborating with other local brands to mix and match dishes and beverages. We're keeping our fingers crossed that it happens soon!
Bun Appetit is located at The Grid, Rockwell Power Plant, Rockwell Drive, Estrella, Makati, 1210 Metro Manila. For more information, follow Bun Appetit on Facebook and Instagram.
ALSO READ: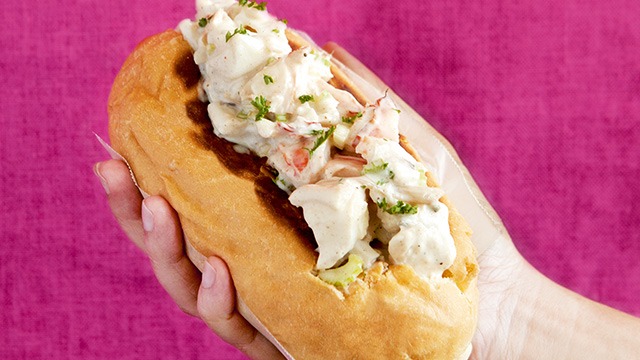 Lobster Rolls Recipe
Posted in:
Recipe