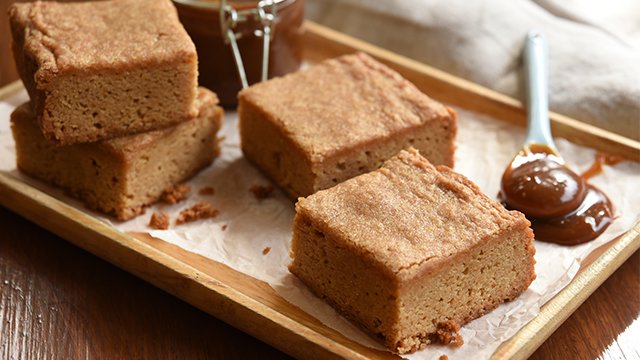 What happens when you marry the deep flavors of dark brown sugar and the rich flavors of butter? They make a love child: butterscotch!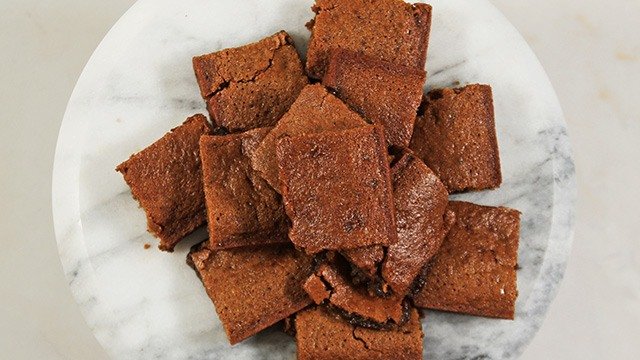 WATCH: How to Make Butterscotch Brownies
Posted in:
Baking
Butterscotch bars can be difficult to replicate at home because of their texture: the bars need to be chewy, thick, moist, and buttery.  If you're looking for a quick fix, butterscotch bar mixes in the grocery are already pretty excellent. All you have to do is add 2 eggs and a stick of butter, then mix until everything comes together. Easy, right?
We picked up all 3 brands available in the grocery for this month's Yummy.ph Taste Test. We took a close look at the different batters, the finished product, and if it's worth your hard-earned money.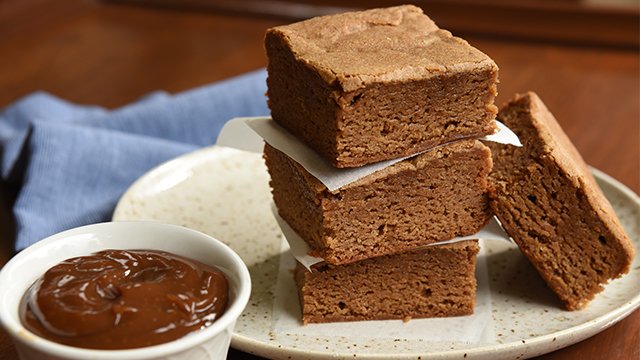 1 White King
The best thing about this boxed mix is that it isn't overly sweet—something that is often characteristic of instant boxed mixes. However, the lack of sweetness can sometimes equate to a lack of flavor, so the caramel-like butterscotch flavor of these bars are little toned down. Underbake these bars by a few minutes to make sure they stay super chewy. 
Available in major groceries for P75.00.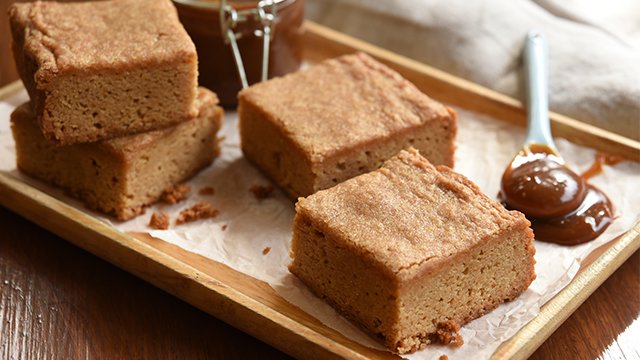 2 Maya
Maya's mix makes a close-to-perfect batch of butterscotch bars! Of all the mixes, this one produced the chewiest bars. They baked into a beautiful golden brown color, had a pronounced dark brown sugar flavor, and stayed moist on the inside. If you're looking for classic butterscotch bars, pick up the Maya mix. You can't go wrong with these. 
Available in major groceries for P71.00.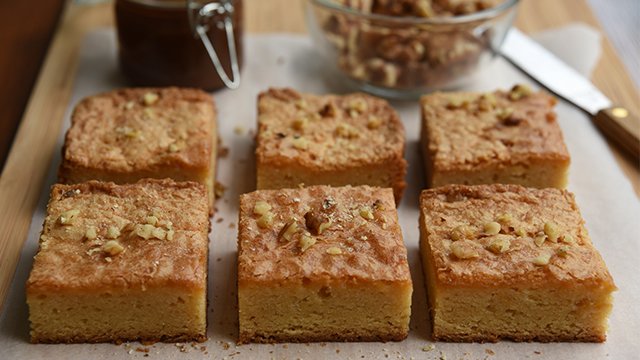 3 Chips Delight
The Chips Delight mix was easily the biggest surprise in this taste test. The batter did not look appetizing: compared to the first two mixes, this batter was not thick and had a slight tinge of yellow—obviously a dash of food coloring. The batter, however, baked into gorgeous, even bars with a golden crust on top. This mix produced the bars that were the most buttery and had the best butterscotch flavor. They were a little bit sweet, but if you pair a bar with your afternoon tea or coffee, they make the perfect match. 
Available in major groceries for P69.75.
ALSO READ: