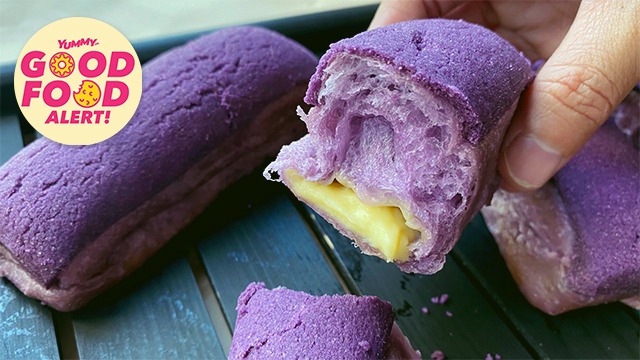 Cheese rolls are always a good idea but for those who are looking for a different kind of cheese roll, Buttery & Co just recently released an Ube Cheese Roll, made especially for the holidays.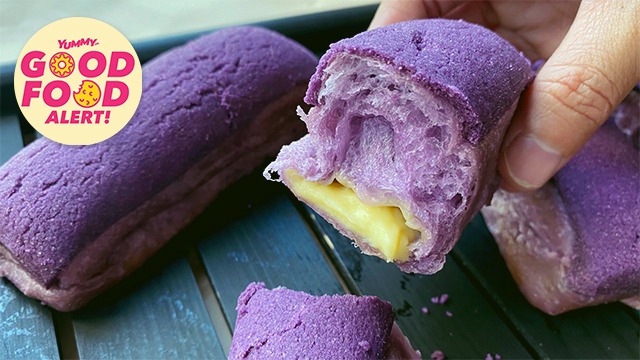 What you need to know
Buttery & Co is known for its sweet pastries, a few of its bestsellers include cheese tarts, mamon, ensaymada, and cheese rolls since 2016. This Christmas, they're making their famous cheese roll a little more festive by incorporating the flavor and purple hue of the ube.
[instagram url="https://www.instagram.com/p/B5pLz0Gnj6X/"]
Not all cheese rolls have the cookie crust topping, which makes eating a soft bread much more enjoyable as the cookie crust gives it a bit of a crunchy texture. You can liken it to Japan's melon pan bun which has a crunchy exterior and soft, fluffy bread inside.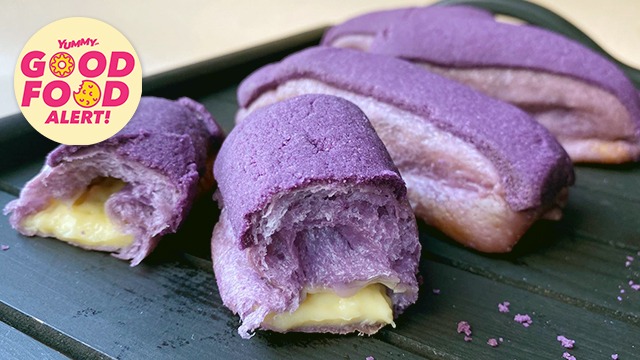 What we love about it:
As a Filipino who loves the classic, tried-and-tested flavor combination that is ube and cheese, one can't go wrong with Buttery & Co's ube cheese rolls. You take your first bite already expecting, assuming the sweetness of the ube clashing harmoniously with the saltiness of the cheese. And it does, the flavors register just as how you'd expect it to be, if not better.
[instagram url="https://www.instagram.com/p/B5H_CdJnC9Q/"]
One would think that after exposing the cheese rolls out in an airconditioned room for an hour would make it stale and stiffen up, but Buttery & Co's Ube Cheese Rolls remained its cloud-like softness and stayed moist in spite of. The once-gooey cheese is the only one that turned stiff, but it was nevertheless soft and melts in the mouth.
We recommend heating it a bit before consuming, so the now-warm cheese inside oozes out.
Where to order
Buttery & Co's Ube Cheese Rolls are available in SM Megamall, SM North EDSA, and through delivery for P510/a box of 6 or P1,120/a dozen. You can place your online orders through Buttery and Co's Ube Cheese Rolls by messaging them on their Instagram page and Facebook page.
Good Food Alert is a weekly update on editors' picks on new food products, grocery items, desserts that are worth the calories, and dishes you shouldn't miss out on.
ADVERTISEMENT - CONTINUE READING BELOW
Recommended Videos