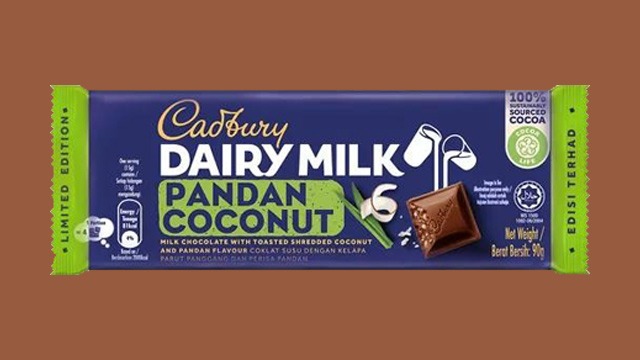 For those who love weird but delicious chocolate flavors—we're looking at you, mint chocolate fans!—there's another bar of chocolate you should add to your list of unusual chocolate experiences. Cadbury Dairy Milk in Pandan Coconut flavor is available at WalterMart!
The Cadbury Dairy Milk Pandan Coconut uses Cadbury's signature milk chocolate and is enhanced with pandan flavoring. This is mixed with toasted shredded coconut that gives it a bit of texture as the milk chocolate melts in the mouth.
There aren't a lot of chocolate bars that have this pandan and coconut combo, so this is definitely one of the more unique ones you can try! You can buy this Cadbury Dairy Milk Pandan Coconut at WalterMart stores and via the WalterMart website.
***