Trendy self-portrait studios and Korean cafés have probably been filling your social media feeds lately. The appeal is easy to see: the aesthetic interiors, unique experience, and Insta-worthy spots. So, when I found a spot where you can enjoy all of those, I made sure to stop over during a recent trip to the North.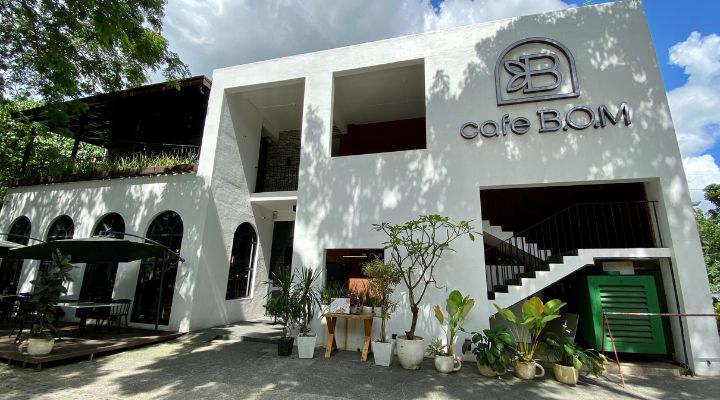 Café B.O.M is a Korean-concept café and studio in Clark Freeport, Pampanga that opened in November last year. It's near several other local tourist spots like cafés, restaurants, the Clark Museum, and the Clark Parade Grounds. (P.S.A. If you're looking for a more filling meal, try the set menus at the Grill Seoul Korean BBQ restaurant right across from the café. It's not all hype, I swear!) The Royce Hotel & Casino is a block away from Café B.O.M, too.
Enjoy the laidback vibe while munching or sipping on sweet and savory treats. After your merienda or meal, get a free photoshoot with a professional photographer. You only need one receipt with any of their offered food and drinks (no minimum spending amount yet).
Industrial-style interiors with modern light fixtures
The café features huge windows, so inside, you get lots of sunlight complemented by ambient lights during the day. These make it easy for you to check from outside if there are too many guests at the moment, too.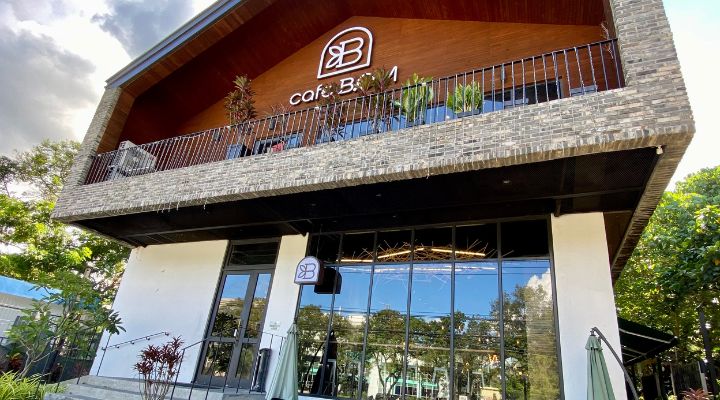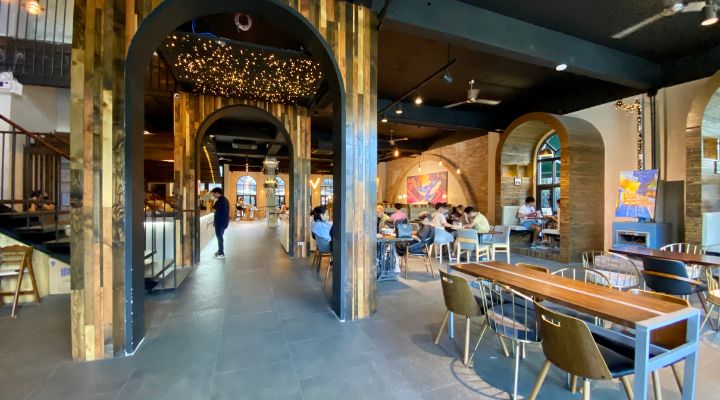 There are many seating options for individuals, couples, and groups of all sizes. We particularly liked the booth-like nooks and the cozy area under the stairs.
ADVERTISEMENT - CONTINUE READING BELOW
Recommended Videos
If you still prefer to dine al fresco, the café has plenty of outdoor tables and chairs to accommodate guests. Bikers who want to keep a close eye on their rides can do so here, too, since there are some motorbike and bicycle parking spaces available. Pets are also welcome every Monday to Wednesday, so feel free to bring your furbabies then!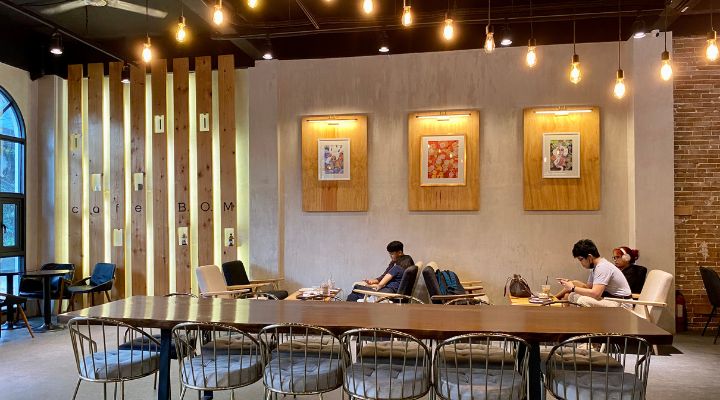 Why is it called "B.O.M"?
The friendly staff will greet you at the counter, which is a great photo spot, IMO. The quote is perfect for your ~inspirational~ IG moment: "May your happiness bloom like spring." If you're curious about what the Korean word is, the English translation is "bom": the Korean word for "spring."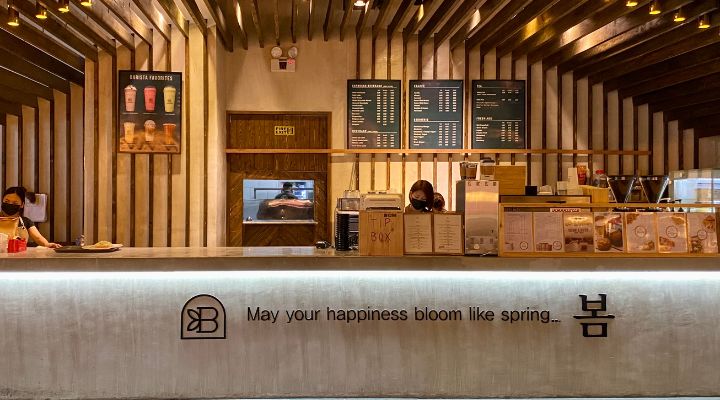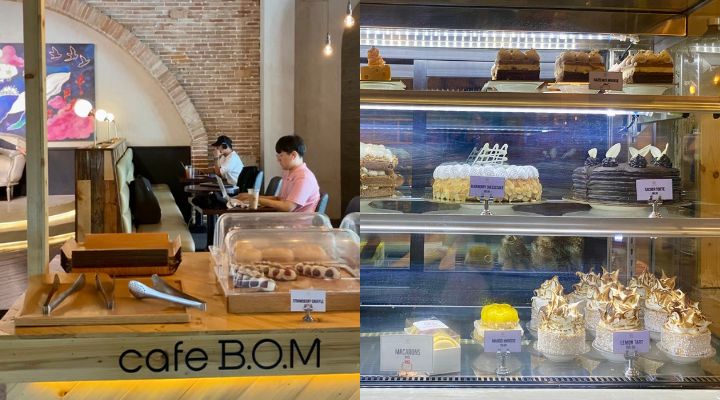 Of course, we need to talk about the food. The café's menu excites you with several refreshing drinks, tasty entrees, and sweet pastries. There's also a bread station for yummy freshly baked treats. During the time of our visit, we got the Internet-famous Korean garlic cream cheese bread. Strawberry croffles (croissant + waffle), coffee buns, and cheesy bread were also available.
Over at the chilled desserts stand, there were assorted cakes, from fruity to chocolatey to creamy. There were also aesthetic confections like French macarons and lemon tarts. The usual price is P130 to P180 for a slice or serving.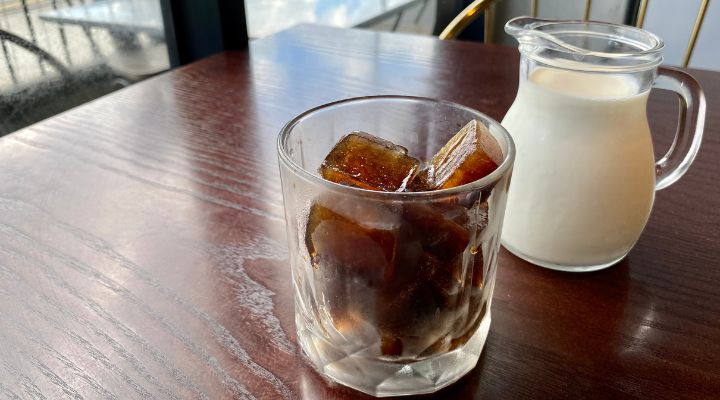 Moving onto the drink menu, you'll get happily overwhelmed with the choices! Choose among espresso beverages, lattes, frappes, teas, and fruit-infused smoothies and juices. Prices range from P115 to P200. I got (and enjoyed) one of their new drinks: the cube latte. The coffee ice cubes are made with B.O.M's signature beans from LUSSO Korea. It was definitely a ~chill kind of coffee (not the strong, "ipaglalaban ka" types that will get you palpitating), as what you'd expect in a Korean café.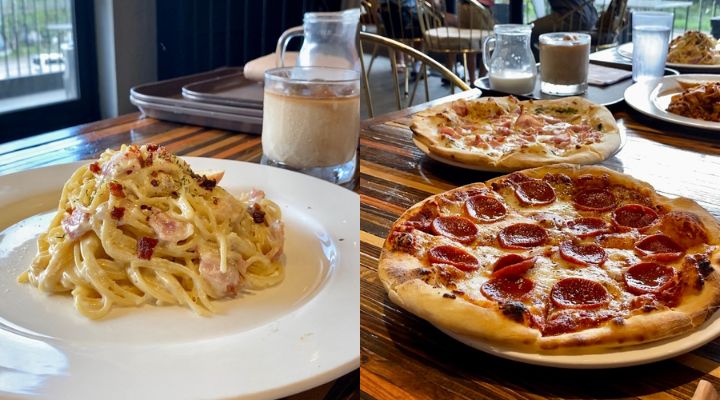 We had our late lunch there on our way back to Manila, so we tried some of their Italian menu items, too. We shared a couple of pizzas (pepperoni and bacon with spinach) and plates of pasta (puttanesca and carbonara). These cost P350 to P420 each. To be honest, we weren't expecting much but we were pleasantly surprised that they were so good! Definitely, these are must-tries when you drop by.
An extraordinary café + studio
Of course, we couldn't pass up on the photo-ops! There are plenty of corners inside where you can take pictures. One of the most prominent is in the middle of the café. There hangs a mural painting of a coffee-loving girl on a whale. This beautiful artwork was created by Edlyn Serrano. The talented artist started creating it months before the popularity of the Netflix series Extraordinary Attorney Woo. It was installed just last August!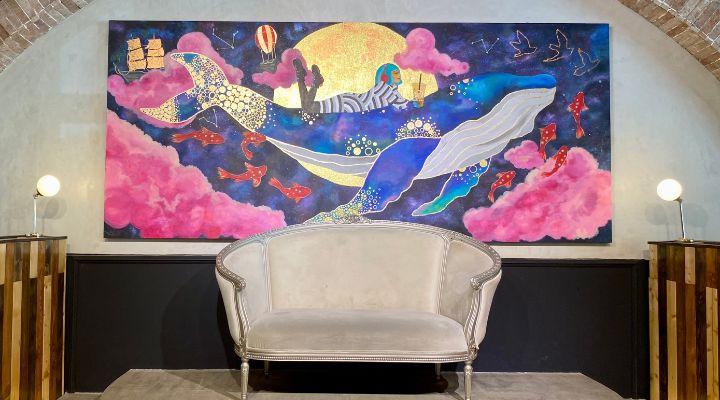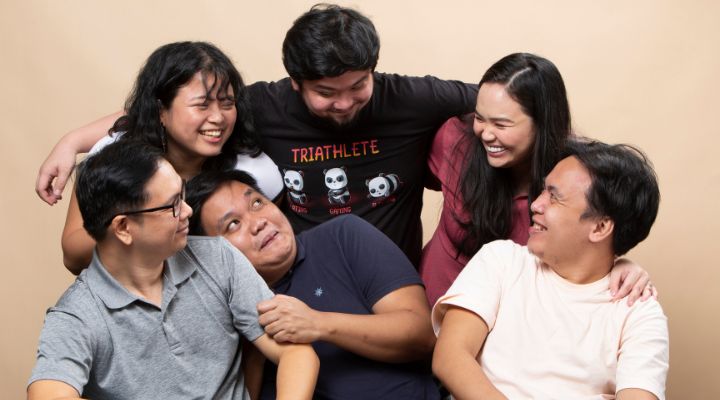 Now, the highlight of a visit here: A professional studio photo shoot! Luckily, we were third in line when we got there because the line was long when we left. We just presented our receipt and got around five pictures. Big groups of students, families, couples, and barkadas alike availed of the complimentary service. The photographer can direct your poses if you're not a pro. (P.S. The café also accommodates outdoor photoshoots for riding groups. How awesome is that?!)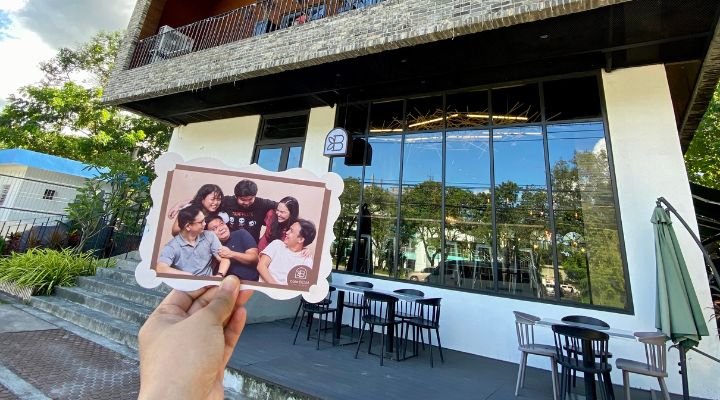 We were so happy with the photos. It was the first time after four years that I got to hang out with the friends I was with. So, I'm very grateful we got to document the milestone. So if you're ever in Pampanga or you're driving up to the North, drop by Café B.O.M!
Café B.O.M is located at Lot 18-1B, E. Jacinto St., 2010 Clark Freeport, Mabalacat, Pampanga. They are open 8 a.m. to midnight on weekdays and 6:30 a.m. to midnight every weekend. You can visit their Facebook page for more information.
This story originally appeared on Cosmopolitan Philippines.
* Minor edits have been made by the Yummy.ph editors.
*****