"When I nourish myself with CalaBoo, I nourish others."
This is how founder and CEO Marie Cavosara signs off on her emails. It comes as no surprise, when her Gawad Kalinga (GK) Enchanted Farm social enterprise, CalaBoo, focuses on empowering Filipino communities, nurturing local talent, and producing top-notch, good-for-you, carabao milk-based products.
"Our carabaos are grass-fed, which means that what you'll get in our dairy products are natural goodness without the chemicals typically found in the milk coming from commercial cows, because whatever you give the cows inevitably gets transferred to the milk it produces," says Marie as she explains the inherent benefits of the carabao milk that they source.  
Maximizing collaboration and putting a love for local first is what CalaBoo is all about. The team sources their milk directly from small scale-production farmers—an opportunity for hardworking Filipinos to reap the full benefits of their work. By investing in Filipino talent and resilience, plus understanding the craft of creating good produce, CalaBoo truly has the power to put local products at the forefront.
Among their carabao milk-based dairy products is a total keeper:  Boo-lala Boo-tter (we love their cute branding, too!), which is churned European-style with probiotics to make extra creamy, extra rich, and extra light butter. You can literally count its ingredient components on one hand—there is no trace of extenders or chemical preservatives, which is proof of how natural and minimally processed the butter is. If you're looking for the quickest way to empower a fellow Filipino in need, this butter is your answer!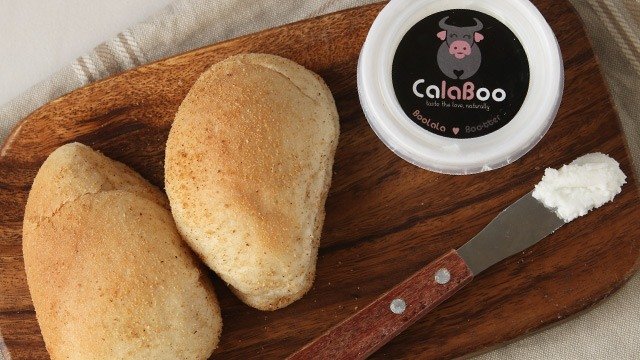 "For breakfast, you can put it on warm pandesal, puto or pancakes. You can also add this butter to cooked vegetables as a finish: it adds depth and flavor on sweet potato or sweet corn. You can make veggie side dishes more appealing to kids by adding butter to string beans, broccoli, or cauliflower, and other veggies that would typically be dry if you just steam or blanch them," says Marie. "More importantly, CalaBoo butter adds fats and protein, vitamins, calcium, phosphorus, and other essential minerals that enrich any food, not just nutrition-wise but also flavor-wise."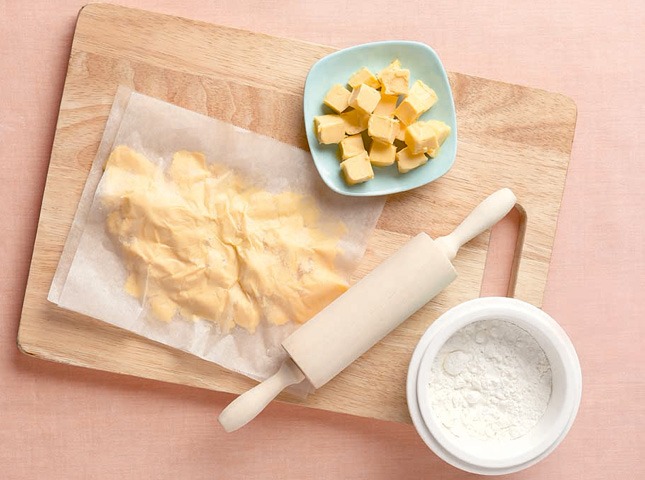 Tip of the Week: How to Soften Butter
Posted in:
Prepping
At the end of the day, taking pride in the work that goes into preparing food that nourishes, plus celebrating the craft of showcasing local flavors is what makes food meaningful. CalaBoo's spirit and generosity is palpable—you just know that their products are made with love. Also, you will soon be thanking the CalaBoo team for being able to greet your mornings with anticipation: toast that pandesal, spread a slab of carabao milk butter on it, and tell us that this bite didn't transport you to the gates of butter heaven!
CalaBoo's 100-g Boo-lala Boo-tter is available in Marketa.ph for Php165. They also have plain, coco sugar-sweetened, and honey-sweetened carabao milk yogurt available online. Head to their website or like them on Facebook for updates or more information.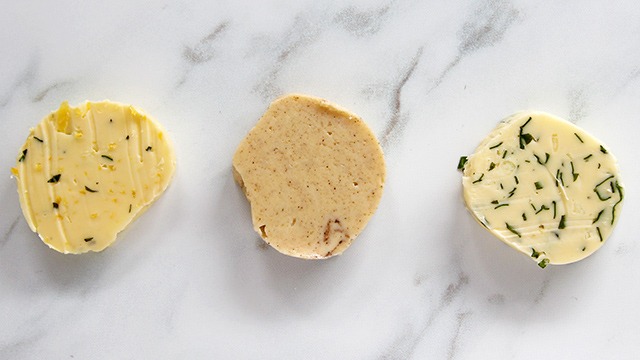 DIY Idea: Homemade Flavored Butter
Posted in:
Prepping