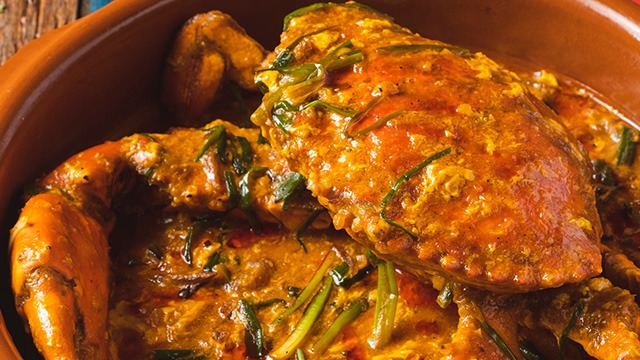 Chef Robby Goco (of Cyma and Green Pastures fame) did it again. His latest venture with Manny Torrejon and Raymund Magdaluyo is a Spanish restaurant called, Cangrejos Locos, located in Molito, Alabang. It's a casual Spanish restaurant that has a straightforward approach when it comes to their mouthwatering dishes, plus inviting interiors that really set the vibrant mood reminiscent of Spain.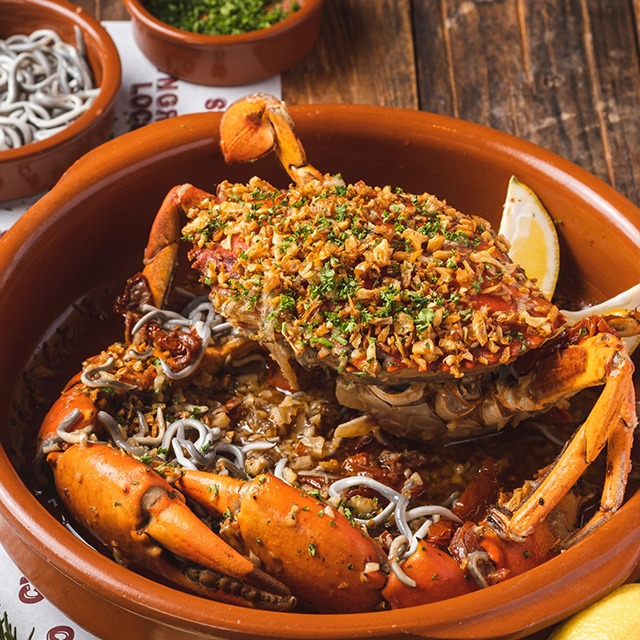 Cangrejos Locos translates to "crazy crabs" which hints that their meaty crab dishes, which are a must-try when you're at Cangrejos Locos. They have the Roasted Garlic Crab with Angulas (Spanish baby eels) and the Crabs Roberto, swimming in savory aligue sauce.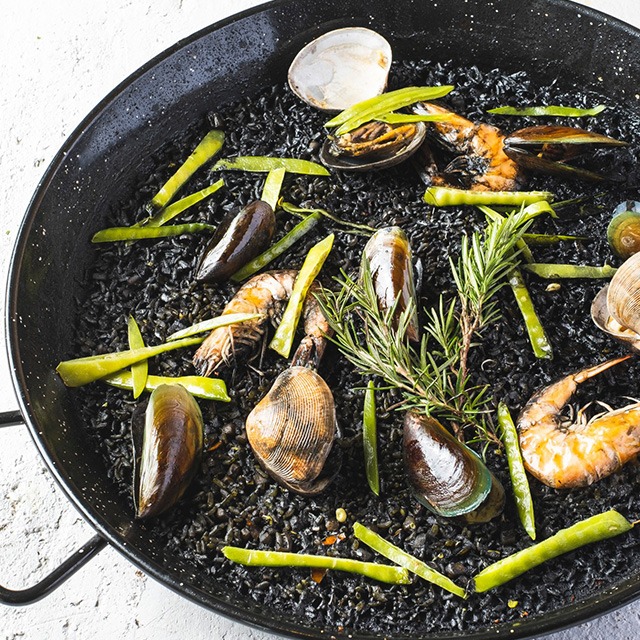 Another stellar dish on the menu is the Barcelona-style paella, a thin layer of paella hence it can be done in less than 15 minutes. Although we love a classic Valenciana (P590) or Paella Negra (P590), the Mushroom and Asparagus paella (P535) is one that's set to wow anyone. It's a vegan paella made with cauliflowers, mushroom sofrito, and crema di tartufo. All of Cangrejos Locos' paellas are good for three people!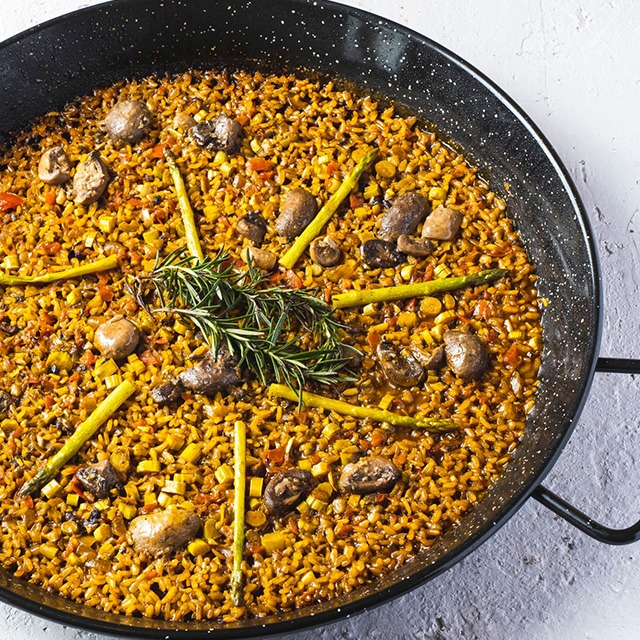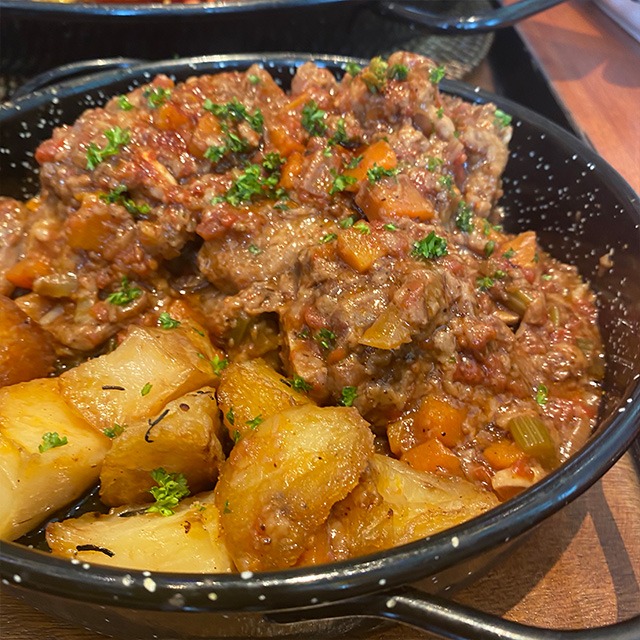 If you're willing to splurge a little, you have to try the Rabo de Toro (P900+), this is a fork-tender oxtail dish that has a meaty sauce, served with a side of potatoes. What we love about this is that because it's slow-cooked, everything is soft, falls off the bone, melts in the mouth, plus, it has that  "sauce pa lang, ulam na!" goodness.
ADVERTISEMENT - CONTINUE READING BELOW
Recommended Videos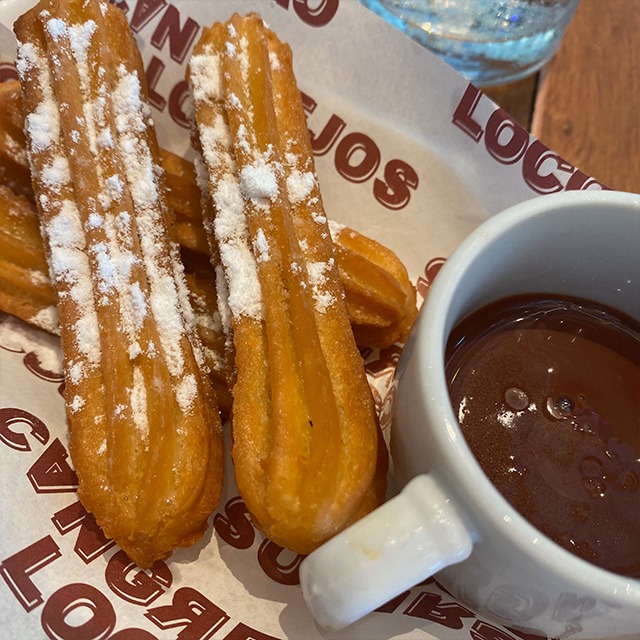 To end your meal on a sweet note, go for their Churros Con Chocolate (P130), Spanish fritters rolled and dusted in cinnamon sugar, paired with dark chocolate or butterscotch sauce. You can easily finish this in a few minutes if you're sharing with someone else, so you might want to order more than one. Don't worry, it's all worth it!
Cangrejos Locos is located at Molito Lifestyle Center, Ayala Alabang, Muntinlupa City. Follow Cangrejos Locos on Instagram for more information!