When one thinks of desserts to order for a special occasion such as Valentine's Day, it's almost a knee-jerk reaction to look for strawberry desserts like a strawberry shortcake. If this is the exact dessert you're looking for this coming V-Day, Cara Mia Cakes & Gelato has finally brought back their Strawberry Shortcake!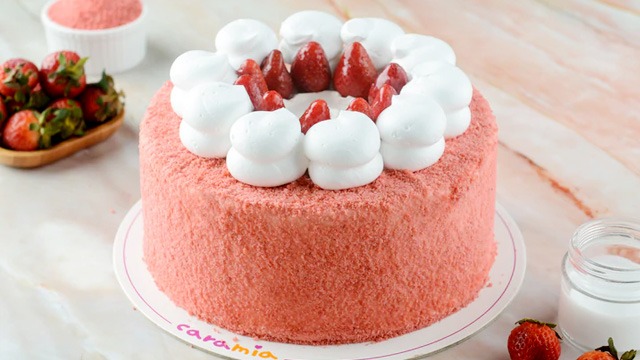 Cara Mia's Strawberry Shortcake uses an approach that sticks to the classic, no-frills, no-fuss version of this beloved cake. This cake has sweet strawberry bits and whipped cream in between four layers of light chiffon. 
It's not hard to fall in love with this cake at first sight. All the sides of the cake are covered in delicate pink crumbs and crowned with whipped cream and glistening whole strawberries! 
Cara Mia's Strawberry is brought back for a limited time only. It comes at an affordable price of P1,295/whole and P170/slice. You can order this via Cara Mia's website or buy it from their branches.
*****