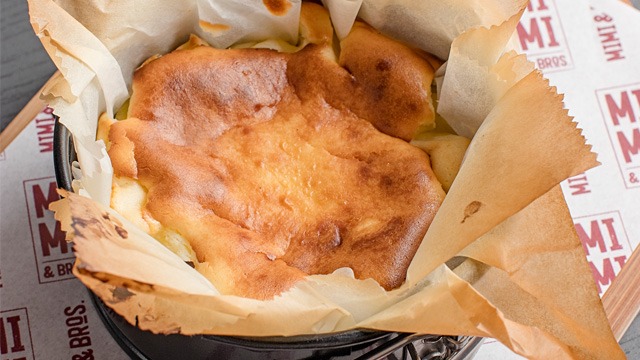 Who doesn't love a good cheesecake? It's cheesy and decadent in all the right ways. The love for cheesecake has spawned a variety of different ways to have it: the light and airy Japanese cheesecake, the rich Chicago cheesecake, the equally decadent New York cheesecake, the homemade no-bake cheesecake, and Spain's burnt cheesecake.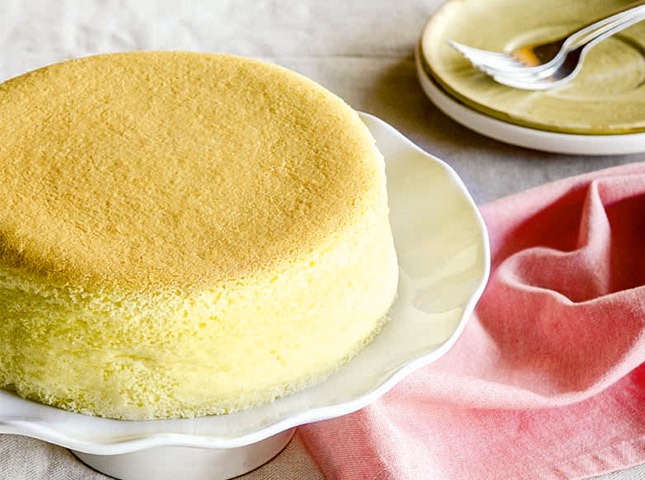 Japanese Cheesecake Recipe
Posted in:
Recipe
This Burnt Basque Cheesecake (P295) is based on an extremely popular cheesecake from its namesake, Basque, Spain. Inspired by the burnt cheesecake trend, Mimi & Bros decided to make it truly their own.
Everything about this cheesecake was designed for you to fall in love. It's a cross between an egg custard and a zesty and rich classic cheesecake. The noteworthy difference is that it doesn't have the same cloying sweetness and over-the-top creaminess that tends to make the normal cheesecake overwhelming. It's a perfect balance, especially with the caramelized brown exterior that makes for an almost chewy top.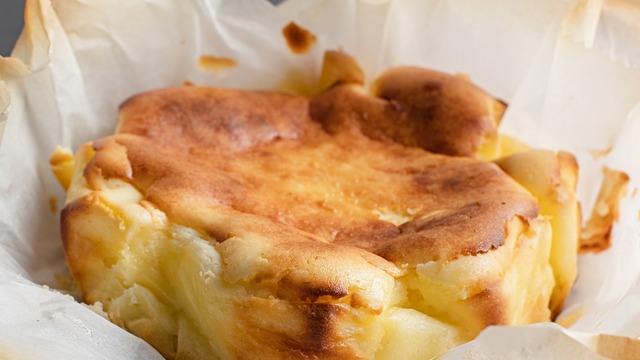 The Burnt Basque Cheesecake is crustless for a reason. Cheesecake's cookie crusts are usually there to bring texture and break the sweetness—but this cheesecake doesn't need that. Served with a generous amount of parchment paper which preserved the cheesecake top from being too burnt, unwrapping it is part of the building excitement as its deceptively browned crispy crust easily yields when you use a spoon to eat it. 
For the love of cheesecake, you have got to try it. Better yet, order a few for the holidays! Whether you're bringing the best dessert to a potluck party or celebrating Noche Buena with your family, it's sure to please.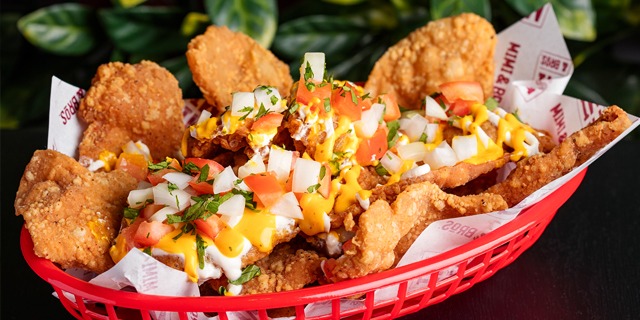 While you're picking up your cheesecake at the restaurant, why not peruse their menu and order their newest dish: the delicious Chicken Skin Nachos (P195)? Topped with fresh salsa, sour cream, and cheese, this is nachos on an umami high–and you thought chicken couldn't get any better.  
Mimi & Bros is located at Crossroads, 32nd Avenue corner 7th Street, Bonifacio Global City, Taguig, Metro Manila. For bulk orders of the Burnt Basque Cheesecake (for five or more pieces), call 0945-798-5176 5 days ahead of time for delivery.  
ALSO READ: