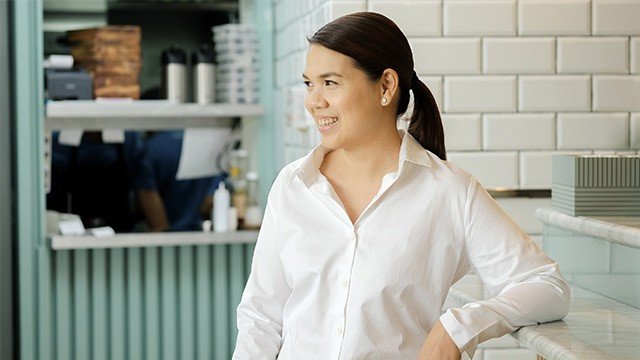 Chef Baba Ibazeta-Benedicto's calm, classy, and charming disposition, which also reflects the feel of her well-known bake shop, Classic Confections, and newly-opened restaurant, Nono's, will make it hard to believe that she went through the throngs of baking and selling cakes from her mother's home back in the late '90s.
Like many baking hobbyists and professionals out there, setting up shop with her own bakery concept was the dream. After taking up culinary studies at the California Culinary Academy in San Francisco, Chef Baba headed home to Manila and got to work, launching a home-based food business selling cakes.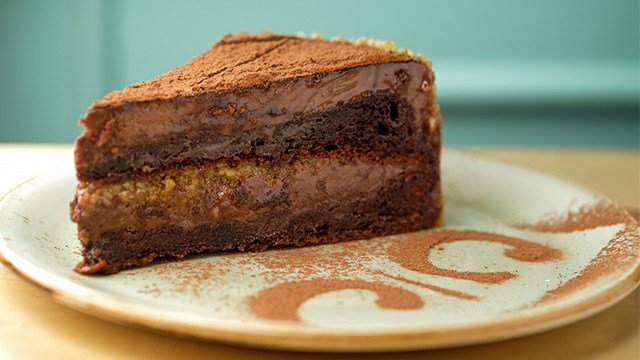 Chef Baba started out selling Nono's Chocolate Oblivion, a flourless chocolate cake with chocolate mousse and walnuts, from her mother's home.
"It actually took me a while to launch my business. I joined a lot of bazaars at first, then moved on to supplying cakes for small coffee shops and cafes. I just tried to join a lot of weekend markets—I was working a lot to build the brand itself," Chef Baba recalls.
"You literally do everything yourself: from costing out everything, to finding your suppliers, to recipe development, baking, and even delivering and packaging everything. You do it from start to finish. Then, you take your products to a bazaar and man the booth yourself. It's really hard work when you're starting from home. It took me about 7 years of doing this before opening my first store."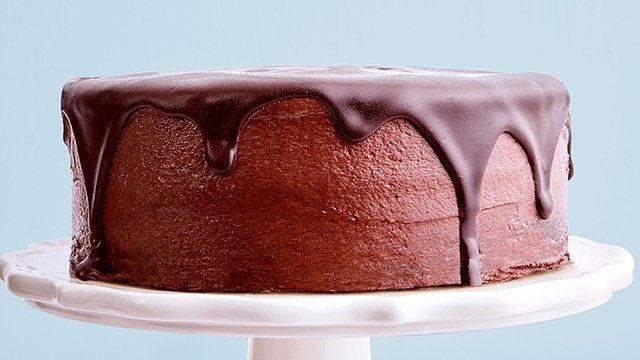 15 Secrets to Baking the Best Cakes
Posted in:
Baking
In 2007, Chef Baba opened her bake shop, Classic Confections. It was a big leap from running a business at home, and the struggles were often overwhelming.
"You will want to grow your business. Once it does, your problems will also grow bigger. That's another challenge: you worry about finding the capital, doing the marketing, and having employees that really count on you," says Chef Baba.
But without her home-business background, Chef Baba wouldn't have approached business expansion they way she had. You learn the fundamentals and ins and outs of the trade, and you are able to understand every aspect of the business.
"I don't think running a business at home and moving on to a brick and mortar shop is all that different; I think it just continues. For me, when I started hiring people, I understood all the hard work involved because I went through the process myself."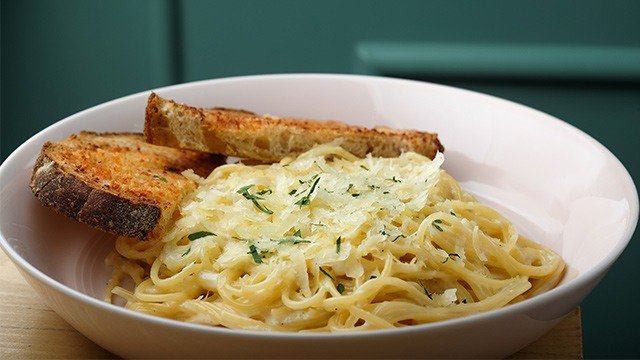 ADVERTISEMENT - CONTINUE READING BELOW
Recommended Videos
Nono's serves comfort food classics like this cheesy Truffle Cream Pasta.
Chef Baba's newest venture, in partnership with The Table Group, has placed her as restaurant co-owner of a concept that is a fresh spin on her established bake shop. Nono's is Classic Confections' savory sibling: the laid back restaurant serves simple, comfort food dishes like pasta, fried chicken, sandwiches, and salads.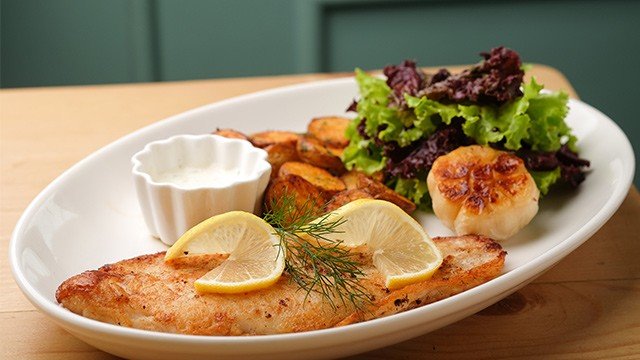 Nono's simple Pan-Roasted Sole is served with roasted garlic, roasted potatoes, and a tangy dressing.
"My philosophy has always been to serve timeless, classic, and fresh food. Nono's does just that: the menu is a journey through my childhood because it has a lot of familiar dishes that carry a fresh and updated look. When it comes to my cakes and my food, I will always go for timeless. That way, anyone from any generation can walk in and still like what they eat," she says.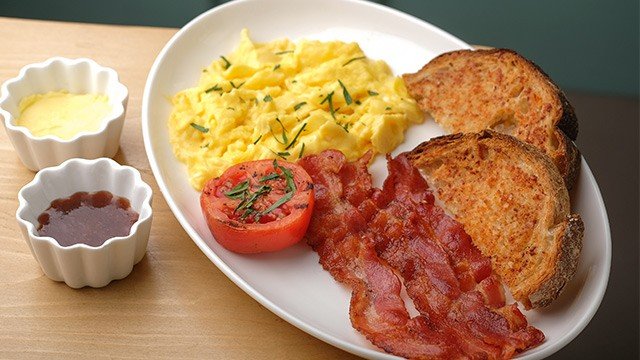 Nono's menu includes all-day breakfast items like their Bacon and Eggs. This dish is served with crusty sourdough, jam, and whipped butter on the side.
"My advice for home bakers that want to venture into business is to never compromise. You will really be starting off with word-of-mouth, so don't scrimp on quality and always put out your best because you will never know whose hands those products will end up in. I always tell my employees is that there is no such thing as "pwede na." That, and of course, there's really no escape from hard work," she giggles. "It's really just hard work. It's that simple."
Nono's is located on the Ground Floor of UP Town Center, Katipunan, Quezon City.