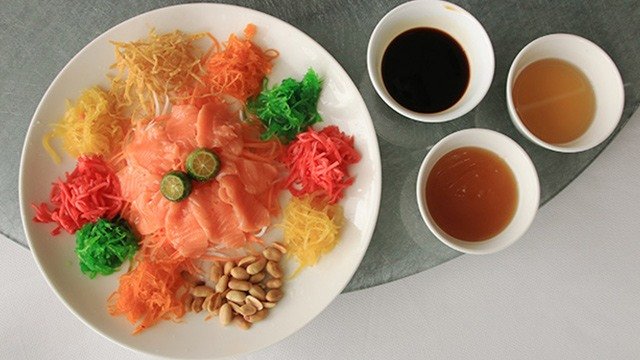 2017, which is also the Year of the Fire Rooster, has lots of good fortune in store for everyone! Included in this good fortune? These delicious recipes! Celebrate the Chinese New Year with these family-friendly dishes.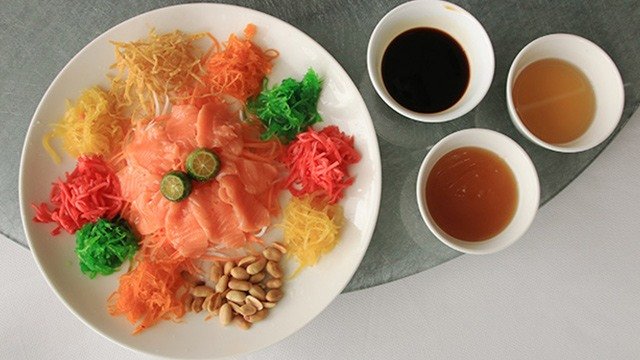 1 Prosperity Toss (Colorful Salad) with Salmon Fish
The Prosperity Salad—a coloful platter of shredded vegetables, pickled ginger, and salmon (which represents abundance) with a sweet plum sauce—is tossed by family members and friends using chopsticks prior to eating. Family members gather around the plate and toss the salad as high as they can, chanting their wishes for good fortune.
The Prosperity Toss is part of Lung Hin's Chinese New Year menu. Lung Hin is at the Marco Polo Hotel, Ortigas.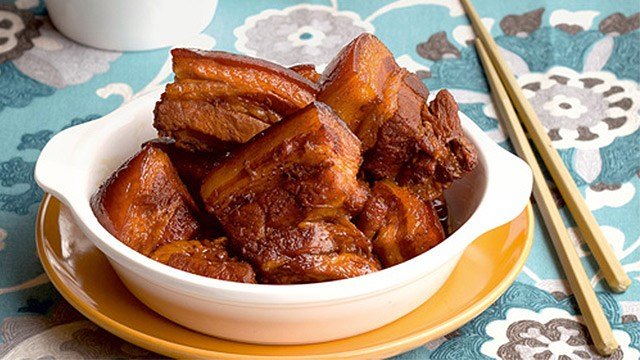 2 Tender Braised Pork Belly Recipe
Leftovers from this dish can be sandwiched in between cuapao buns. To add extra flair to these buns, top them off with mustard greens and toasted peanuts.
3 Chinese-Style Fried Chicken Recipe
This familiar family favorite will run out quickly! This dish is packed with the oriental flavors of star anise, cloves, Chinese cinnamon, Szechuan peppercorns, and fennel seeds.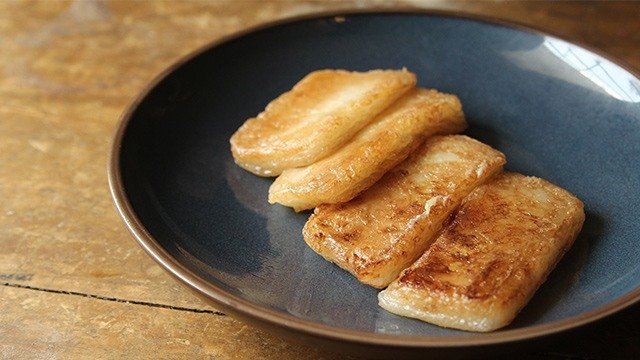 ADVERTISEMENT - CONTINUE READING BELOW
Recommended Videos
4 Tikoy
Tikoy, or nian gao, is a rice cake made from glutinous rice that ground into a paste, molded into shapes (usually a circle) and then steamed. It is best eaten immediately after frying so that it is crispy on the outside and gooey on the inside.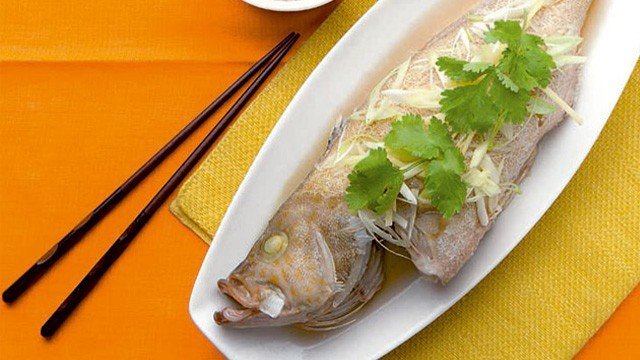 Always serve whole fish on Chinese New Year for good luck! According to author Rosemary Gong, fish served with both its head and tail still intact is to "ensure a good start and finish" for the year.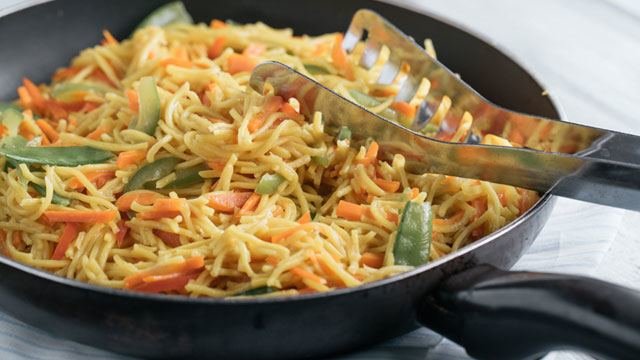 Noodles are often served on Chinese New Year for good luck. Long noodles signify a long life!