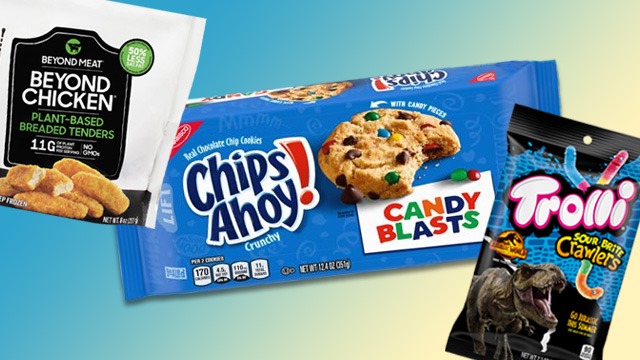 Skip adding brightly-colored candies into your chocolate chip cookie dough because the candies may then contain the same "toxin" that Skittles has. 
According to a report from USA Today, an organization of concerned experts from the Environmental Working Group or EWC classified at least four other food that contains titanium dioxide, the same "toxin" that Skittles contain, too. 
The food products flagged for the chemical are:
• Chips Ahoy! Candy Blasts
• Trolli Sour Brite Crawlers Gummi Candy, Cherry Lemon, Strawberry Grape, Orange Lime
• Ring Pop Blue Raspberry
• Beyond Meat Beyond Chicken Plant-Based Breaded Tenders
What is titanium dioxide?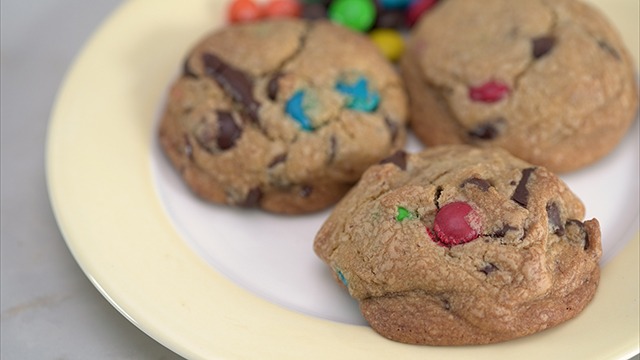 The chemical is also known as titanium oxide and is actually widely used in a number of household products, including cosmetics, toothpaste, soap, paper, and sunscreen. When it comes to food, it is commonly used as a food coloring. The products of these four brands all list the chemical in their ingredient list on the packages themselves according to EWC. 
Ingredient Unlisted
The report also said that while the Food and Drug Administration (FDA) in the United States of America (USA) has approved its addition to food with restrictions, its regulations also state that manufacturers do not need to list the ingredient in the packaging. This means that imported food products from the USA may or may not contain the same toxin depending on whether the manufacturer decides to add it to the ingredients list. 
Banned in Europe
The European Union or EU banned the addition of titanium dioxide to food in May 2021 because it found titanium dioxide to not be safe as a food additive. It has already been banned in France since 2020 while the EU will allegedly completely ban titanium dioxide this August 7, the USA Today report also said. (The chemical is still  legal to add to food in the USA and Canada.) 
How to Avoid Titanium Dioxide
Unless the manufacturers list the ingredient in the packaging, there's no way to tell if the food may or may not contain the chemical, unfortunately.
So what does this mean? If you're concerned about inadvertently consuming the chemical, the best way to avoid it is to limit the consumption of processed food. 
***