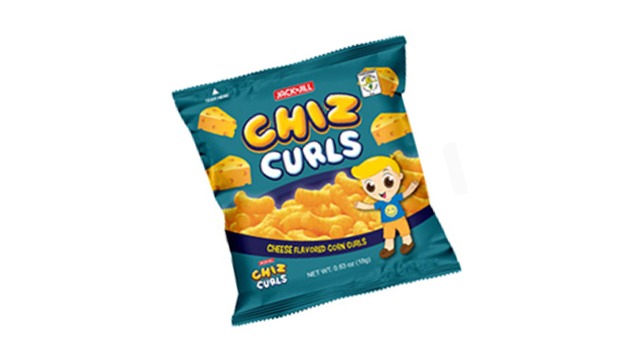 Food company Universal Robina Corporation introduced Chiz Curls in 1966. Cheesy corn curls came in a bag with "Chiz Curls" emblazoned on it, in a familiar puffy font that snack fans associate with the salty and cheesy puffs.
In a call with Summit Media journalists, JG Summit Holdings president and CEO Lance Gokongwei shared how Chiz Curls came to be. His father, the late John Gokongwei Jr., was visiting his brother James Go at the Massachusetts Institute of Technology in Boston:
"My dad happened to visit [James Go] in the hospital, I suppose the only magazine available there was some snack magazine, with all the equipment of snacks. And my dad got interested," Gokongwei shared.
"I guess the first machine he brought in was an extruding machine that makes Chiz Curls," he said. Chiz Curls was a hit when it was introduced in 1966 and remains to be a snack favorite decades later. Now, it also comes in a sweeter version.
Gokongwei also shared URC's most popular snack is Piattos. It comes in cheese, sour cream and onion, barbecue, and pizza flavors. Nova, a multi-grain snack made out of corn, rice, wheat, and oats, is equally a bestseller.
Editor's Note: Lance Gokongwei is president and CEO of JG Summit Holdings, which includes URC and the Summit Media Group, which publishes Yummy.ph.
***
Thinking about what to cook next? Join our Facebook group, Yummy Pinoy Cooking Club, to get more recipe ideas, share your own dishes, and find out what the rest of the community are making and eating!
Got your own version of the classic dishes? Pa-share naman! Get your recipe published on Yummy.ph by submitting your recipe here!