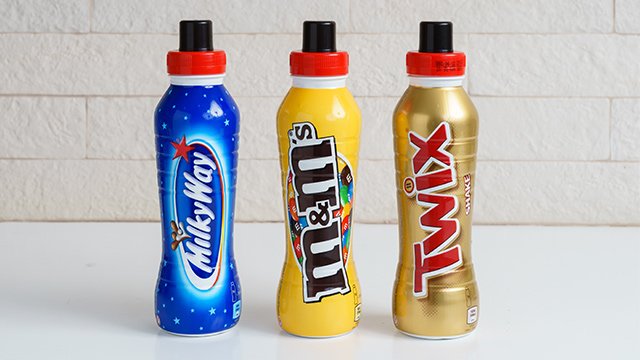 When you're an 8-year-old kid, there's nothing like a candy bar-induced sugar rush. What a treat it was to have a small candy bar for behaving on a weekend afternoon! This week's grocery find will take you all the way back to those precious memories. We found drinkable candy bar chocolate milk!
There are plenty of flavors to choose from: Twix, M&Ms, Milky Way, Mars, and even Skittles. Although they are a little bit sweet, that doesn't make them less fun to drink! Let them chill in the refrigerator and pour the chocolate milk over ice to water it down a little bit, or stick them into the freezer to make a delicious slushy chocolate drink.
You'll find these bottles in the international aisle of SM Supermarket. Kids will be thrilled to find it packed in their baon bags!
Chocolate milk drinks are available for P169 each at SM Supermarket Makati.