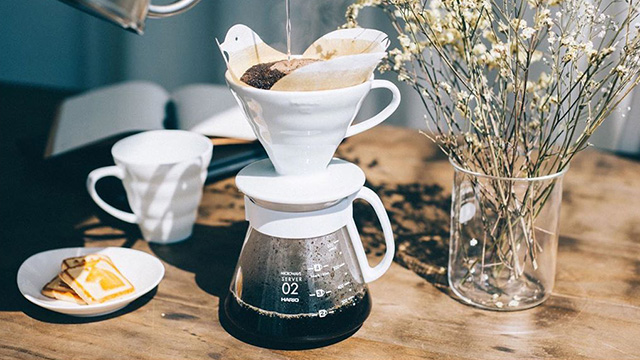 Though anyone can prepare a simple cup of coffee at home, there's still something special about enjoying a fresh cup of joe at your favorite corner cafe. Unfortunately, even with health and safety protocols in place, dining out still isn't the best option these days. However, what you can do is replicate the experience of your go-to coffee shop at home by leveling up your homemade brew. We round up some cool coffee-making tools you can shop in Manila to help you do just that.
Though not as convenient as asking the barista to whip up your usual, taking the time to make your own coffee exactly the way you like it can be just as therapeutic a ritual as sipping on your favorite store-bought blend. Sit in a quiet corner, get some sunlight, play your favorite music, and pretend, if only for a moment, that you're chilling in your usual spot at the cafe of your choice. The quality, home-brewed coffee will taste just like it, if not better.
Here are some cool coffee-making tools you can shop in Manila: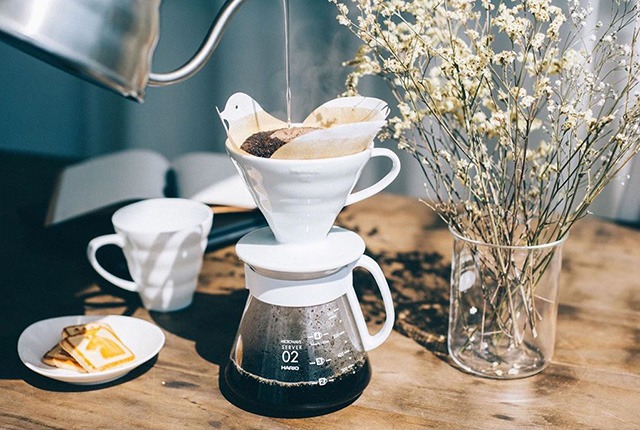 Pour-Over Drip Coffee Maker
If you usually make coffee using instant powder or with a standard electric coffee maker, then you probably don't think linger too long in the kitchen in the morning. However, we suggest slowing down and taking the time to make your coffee with arduous, loving effort with a pour-over drip coffee maker. This one from Hario is a popular pick and can be used over any mug or pot. It works much like an electric drip coffee machine, but with just a little more muscle involved.
Start by putting your coffee grounds (a fine or medium ground should be good) into the receptacle with a filter already placed into it then pour just enough hot water over top to coat your grounds. After about 30 seconds, you can slowly pour over the rest, moving your hand in circles until you pour enough for your desired brew ratio. The pour-over method is a great starting point if you're still learning about coffee and don't want to stray too far from your usual techniques just yet.
Available on Hario's website for P2,300.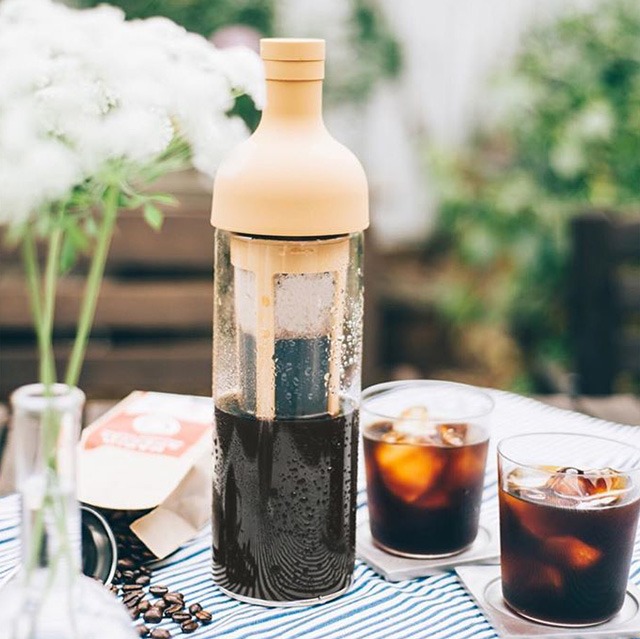 Cold Brew Coffee Bottle
There's no shortage of cafes and online shops that make cold brew coffee in the Metro, but why spend on a few bottles every week when you can make your own at home? Though this method can't give you fresh coffee in an instant, it's actually one of the most effortless ways you can make some. Try this user-friendly Cold Brew Coffee Bottle from Hario, which will let you whip up a week's worth of coffee in one go. Simply place coarse coffee grounds into the filter, following the bottle's recommended portions. From there, just fill it with cold water and leave it to sit overnight in the refrigerator for at least eight hours. When you wake up in the morning, your coffee will be ready. Pour it over ice, stir in some milk or sweetener if you'd like, and take a gratifying sip. You can make it on Sunday night, so you won't have to worry about coffee prep for the rest of the week!
Available on Hario's website for P1,600.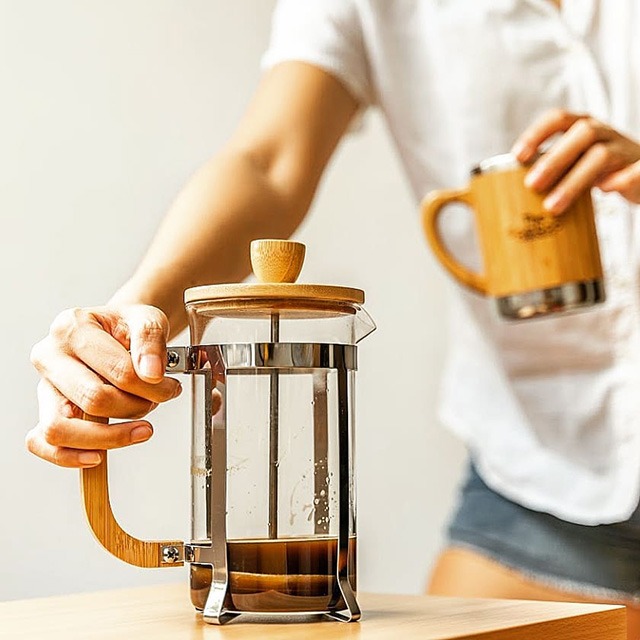 French Press
Making coffee using a French press results in a brew that is highly saturated with flavor as it doesn't use a paper or cloth filter, which can potentially prevent some of the beans' natural oils from seeping into your coffee. Place coarse grounds into the carafe, pour your desired amount of hot water in, and let the device sit for three to five minutes to let it steep. When your timer goes off, just push down the plunger on top to allow the metal screen filter to separate the grounds from the liquid, and pour yourself a cup. For a chic and budget-friendly option, try this press from local brand The Bamboo Company, which features rustic wooden accents around the glass.
Available on The Bamboo Company's website for P1,299.
[instagram url="https://www.instagram.com/p/BxWrtE4FJ0t/"]
ADVERTISEMENT - CONTINUE READING BELOW
Recommended Videos
Coffee Steeper
Think of the Duo Coffee Steeper as an updated version of the French press. As with the press, hot water and coffee grounds are mixed together to steep for a few minutes; in this case, they're placed in the upper chamber of the hourglass-shaped device. Once your brew is finished steeping, simply pull up the lock on top of the device to let the coffee pour down into the bottom chamber while the grounds are left behind on top. The Coffee Steeper promises the same full-bodied flavor as the French press, but with less sediment.
Available on The Coffee Laboratory's website for P7,477.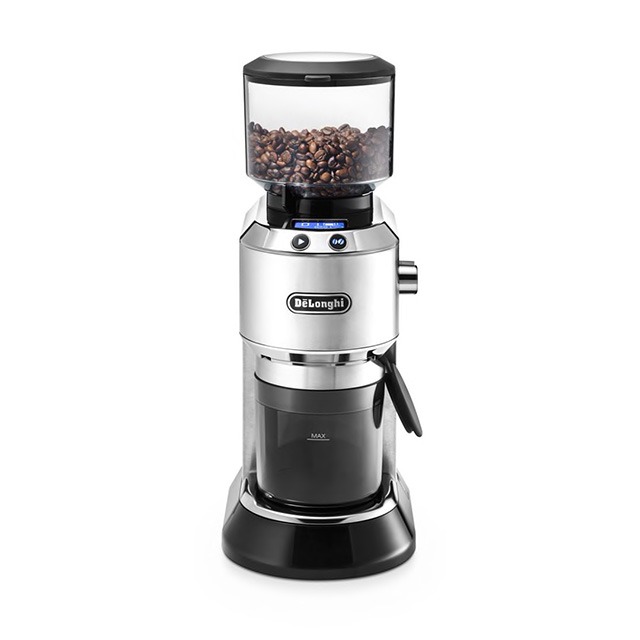 Coffee Grinder
If you're not too particular about your coffee grounds, you can stick to a basic blade grinder for your beans, but diehard coffee lovers will tell you that a burr grinder like this one from De'Longhi is the way to go as it promises a more even grind each time. It lets you adjust the size of your grind (whether fine, medium, or coarse) depending on what technique you use to brew as well as the strength and aroma of the grounds.
Available on the Rustan's website for P16,800.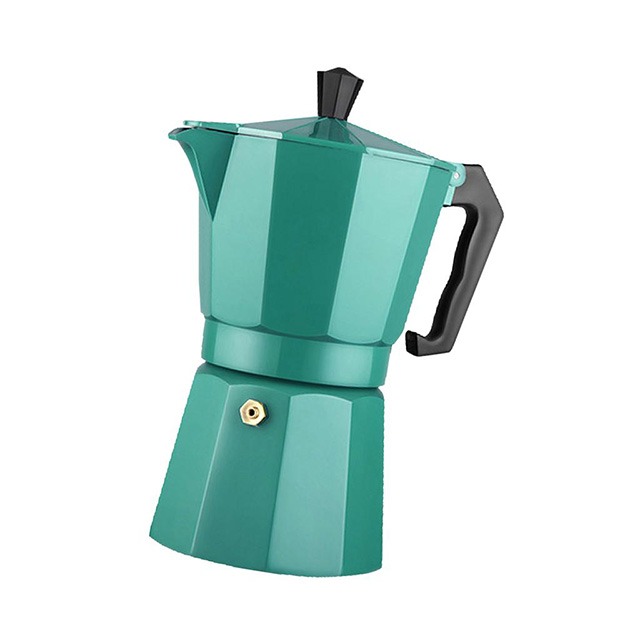 Moka Pot
You can make espresso the traditional Italian way with a Moka Pot like this one from Fityle, which comes in a cute teal color. The Moka pot is made to be used on the stove with your coffee grounds placed in a receptacle just above but not touching the water underneath. When the water boils, it produces steam, increasing the pressure in the chamber and pushing the water up through the water and into the upper container. Once all your water is on top, you can enjoy a nice, strong serving of espresso at home. Delizioso!
Available on Lazada for P1,490.
AeroPress Coffee Maker
The AeroPress Coffee Maker is kind of like a hybrid between a Moka Pot and a traditional drip coffee that gives you the best of both worlds: Convenience and flavor. Much like the Moka, the Aeropress works by pushing hot water through ground coffee using high pressure, but in a compact construction that's more modern and easier to clean up. It uses air pressure (created by the vacuum seal inside the tube-like chamber and activated by hand with a push-down motion) to force water through the grounds. It's faster, more efficient, and more user-friendly than the traditional Moka pot. Perhaps not quite as flavorful, but much more full-bodied than a regular drip coffee maker.
Available on The Vault's website for P2,800.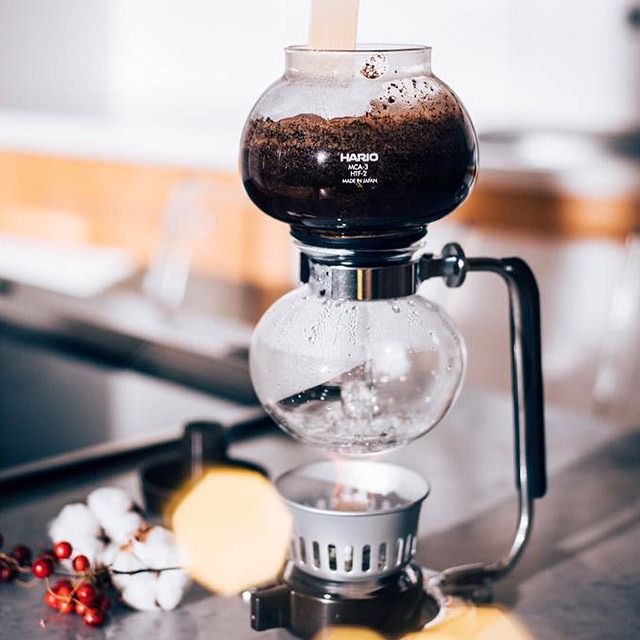 Syphon Coffee Maker
Don't worry, it's not a chemistry experiment. This Syphon Coffee Maker (or vacuum coffee maker) from Hario uses a pretty cool method to make coffee. Basically, hot water is placed in the lower vessel of the device. When the lower vessel is heated, the vapor pressure pushes the water underneath towards the grounds on top where you can leave it to steep. Then, when your brew is finished, simply kill the heat and the coffee will drip back down, leaving the sediment on top.
Available on Hario's website for P4,300.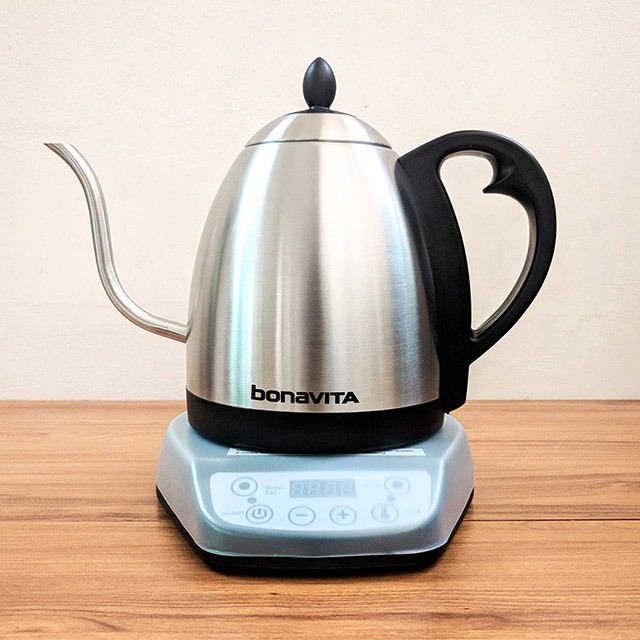 Coffee Kettle
If you're making coffee with a pour-over drip maker, French press, or even just with instant three-in-one powder, the temperature of the water is key to perfecting your brew. An electric kettle like this one from Bonavita will be the right companion to help you acheve the perfect heat level. It's adjustable in one-degree increments from 104 to 208 degrees Fahrenheit and even alllows you to hold the heat level for up to 60 minutes. Plus, the slim gooseneck spout is perfect for precise pour control if you're making drip coffee.
Availableon Yardstick Coffee's website for P7,500.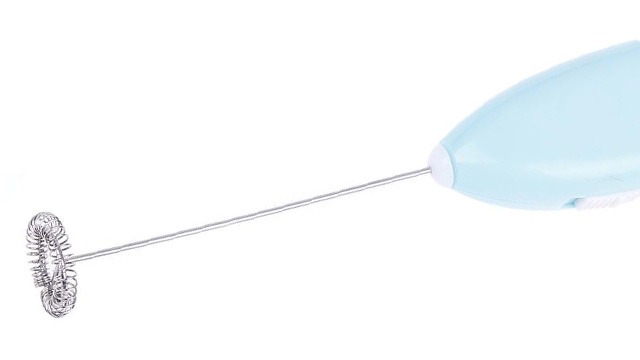 Milk Frother
If you've already perfected your homemade coffee-making method, the only thing left to get right is the milk on top. Use this De'Longhi milk frother to transform any milk of your choice into a foamy topper for your coffee to make it creamy and even prettier to look at.
Available on the Rustan's website for P6,800.
***
Thinking about what to cook next? Join our Facebook group, Yummy Pinoy Cooking Club, to get more recipe ideas, share your own dishes, and find out what the rest of the community are making and eating!
Got your own version of the classic dishes? Pa-share naman! Get your recipe published on Yummy.ph by submitting your recipe here!