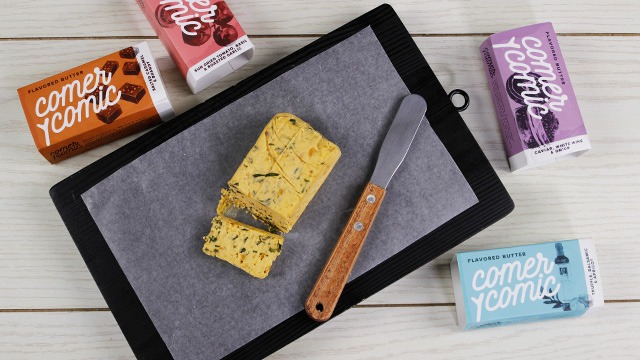 Looking to indulge this holiday season? These flavored butters from Comer y Comic add an indulgent and playful vibe to your butter-and-toast spread.
Made by the husband and wife team of chef Toogy and Laveena Clavecilla, Comer y Comic flavored butters are all made from scratch, using various local and imported ingredients.
The Truffle, Balsamic and Apricot Butter (P200) easily transforms a breakfast spread with truffle oil and subtle sweet apricot flavors.
The Salted Caramel and Brandy Butter (P200) is surprising devoid of overwhelming sweet flavors and can be slathered on top of warm pound or butter cake.
The Sun dried tomato, Basil, and Roasted Garlic Butter (P200) is creamy and flavorful—with balanced flavprs from chili flakes, basil, and cracked butter. This makes a wonderful addition to pasta dishes like Putanesca, too.
The Caviar, White wine, and Onion Butter (P200) has subtle savory tones and sweet flavors. This may also be used for fried fish or scrambled eggs.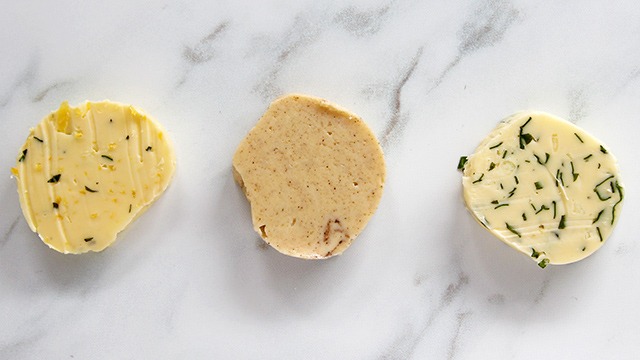 DIY Idea: Homemade Flavored Butter
Posted in:
Prepping
Comer y Comic is available on marketa.ph or may be ordered via 0906-3301292.