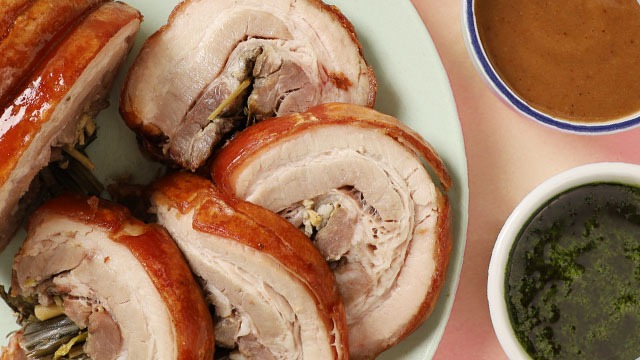 If you're planning to buy Conti's famous cheesy Baked Salmon and your favorite Conti's cake for the holidays, you might want to add their new good-for-sharing, Noche Buena- and Media Noche-appropriate dish too! Meet Conti's Bakeshop and Restaurant's new Porchetta.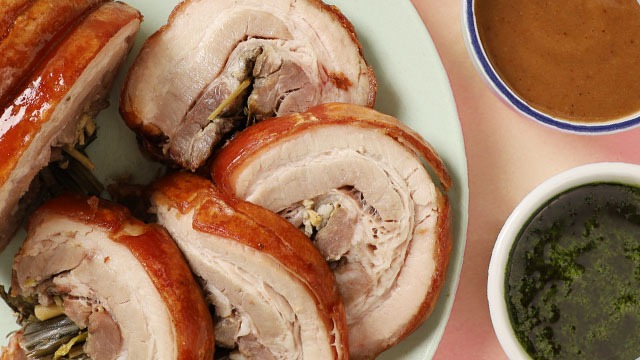 Conti's Porchetta is a boneless lechon that's stuffed with lemongrass, citrus juice, and aromatic herbs to give the meat more flavor and an appetizing aroma. The Porchetta is then roasted until the skin is golden brown and crunchy.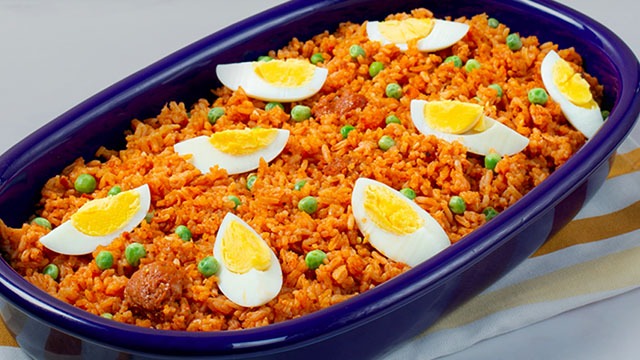 Because any kind of lechon just doesn't feel complete without rice, Conti's Porchetta is served with their signature saffron-spiced Paella Rice. For the dip, this is paired with savory liver sauce and fresh gremolata, an Italian condiment usually made with grated lemon zest, minced garlic, and minced parsley.
Want to order this for Christmas Eve or New Year's Eve? Conti's Porchetta costs P1,995 and is available in stores and delivery via the Conti's website or GrabFood.
*****
ADVERTISEMENT - CONTINUE READING BELOW
Recommended Videos