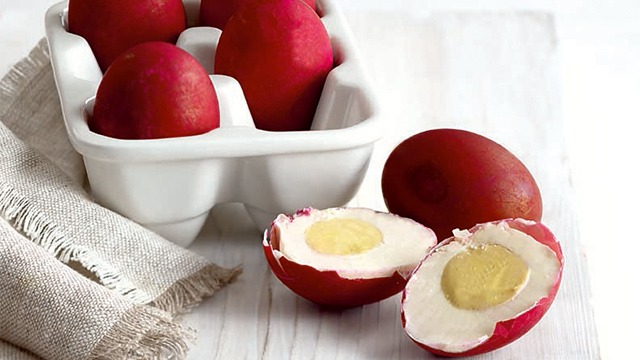 The salted egg obsession in Manila is getting crazier by the day! If you pop into your favorite bakery or restaurant, don't be surprised to see golden custards filled into buns and croissants or pasta and shrimp tossed in a flavorful egg yolk sauce. While we do have a round-up of the best places to hit to get your salted egg fix, we also have tips on how to use them at home.
We asked the pros for easy, fuss-free ways to use salted eggs in home-cooked dishes. Not sure where to start? Mira Angeles, chef and owner of Spell Kitchen, says that the best place to source your salted duck or chicken eggs are in Pateros, a municipality in Metro Manila that is known to source the freshest salted eggs and balut. Another great place to source for salted eggs would be in everyone's favorite place for fresh produce, Farmer's Market in Cubao.
Salted egg, or itlog na maalat, has always been a Filipino favorite.
"The salted egg is paired with our kakanin since most of us like the sweet-salty taste of our desserts," says Angeles.
While we love serving salted egg in traditional dishes like in salads or with our breakfasts, seeing the ingredient being used in ways we've never tried before has made it one of the biggest flavor trends in the past year. Here is a round-up of creative salted egg products that you can find in Manila:
1 House of Crisps' Salted Egg Potato Chips
2 Sebastian's Salted Egg Ice Cream
3 Din Tai Fung's Golden Lava Salted Egg Yolk Buns
4 Wildflour's Salted Egg Croissants
Get creative in the kitchen and experiment with this versatile ingredient yourself! Angeles shared her tips on making a salted egg yolk sauce at home:
"Choose the best ingredients. I would choose duck eggs over chicken eggs to make a sauce. They are tastier, plus the yolks are bigger. Experiment on the ingredients as you go along: a regular salted egg yolks sauce would be made butter, milk and egg yolks. You can add more flavor by adding herbs to your sauce."
Remember to not let those flavorful whites go to waste when working with egg yolks only. Angeles likes to use whites in salads and as a substitute protein in sauteed vegetables.
And did we mention that we have a recipe for homemade salted egg potato chips? Get the recipe here: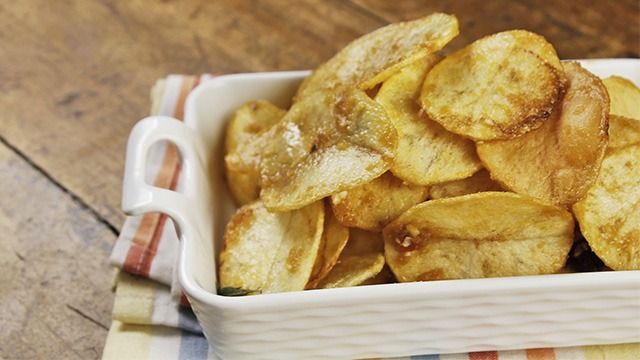 WATCH: How to Make Salted Egg Chips
Posted in:
Cooking
ALSO READ:
ADVERTISEMENT - CONTINUE READING BELOW
Recommended Videos