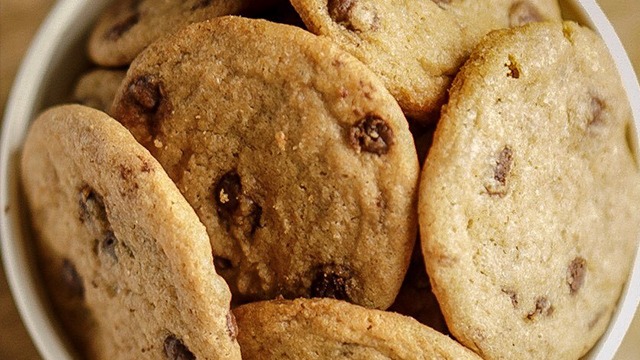 It's a throwback to the classic comfort snack duo, milk and cookies. Dunking freshly baked cookies to soak up cold, creamy milk transports us back to childhood. Back when merienda after playing out in the sun all day was the best thing about summer afternoons.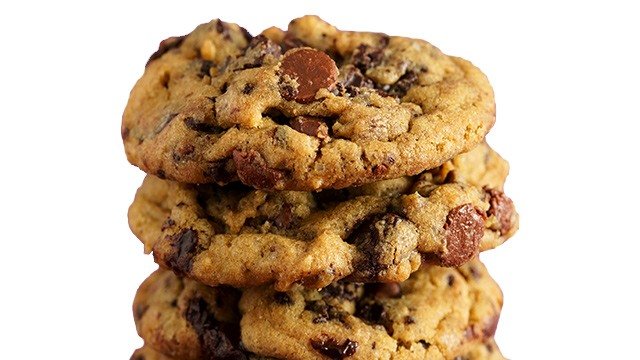 Chocolate Chip Cookies Recipe
Posted in:
Recipe
Lucky for us, the people behind Cookies by the Bucket are bringing back this tradition and making it more accessible for consumers. Not everyone has the time or resources to whip out their own batter and bake a batch of chocolate chip cookies on demand, you know?
The brilliant minds behind Cookies by the Bucket are self-confessed cookie lovers. Juan Marko Laya, the brand's chief production officer, confesses that after realizing most cookies sold in Manila were pre-made, they "banded together and made it [their] mission to give [themselves] and anyone else who shares [their] love for cookies some real good quality, freshly baked cookies, in abundance!"
And an abundance they created. Cookies by the Bucket serves their cookies in, yes, a bucket. But what's unique about it is you get them warm—almost like you just took them out of your own oven at home. The result is an eye-roll-inducing pleasure that leaves you with a warm feeling. In fact, when we asked Laya what was the best thing that has been said about their cookies, this is what he had to say, "We've had some customers rendered speechless while chewing, so that's a lot more fulfilling than any verbal compliment."
As cookie fans, the recipe was something that took a lot of tries to get right. Even to this day, they're still a work in progress. Laya shares, "The recipe was a lot of trial and error. Practice made perfect with a lot of pointers and techniques from our moms and friends." While they're already getting praises for their product, they're not claiming that they've already mastered it. "Even now, we're still learning new things about the process and the product," he admits.
ADVERTISEMENT - CONTINUE READING BELOW
Recommended Videos
Currently, Cookies by the Bucket has pop-ups in spots across the Metro. As for their dream locations, Laya says, "We have big plans of world domination, so expect to see cookies in buckets all over the world someday." In the meantime, you can catch them in Ayala the 30th, Circuit Makati, UP Town Center, Alabang South Park, Vertis North, One Bonifacio High Street, SM Aura, Uptown BGC, Alabang Town Center, Festival Mall, Glorietta, Galleria, Eastwood, Robinsons Magnolia, SM Sta. Mesa, Gateway Mall, Evia, EDSA Shangri-la, SM Mall of Asia, Venice Grand Mall, and in select universities and colleges.
As for their future plans? Their lips are sealed for now. What we can look forward to, though? More pop-up stalls and new flavors. Until then, we'll be lining up for their current offering and be first to queue for the next flavor.
To find out when and where they'll be popping up next, make sure to follow them on instagram.com/cookiesbythebucket.
ALSO READ: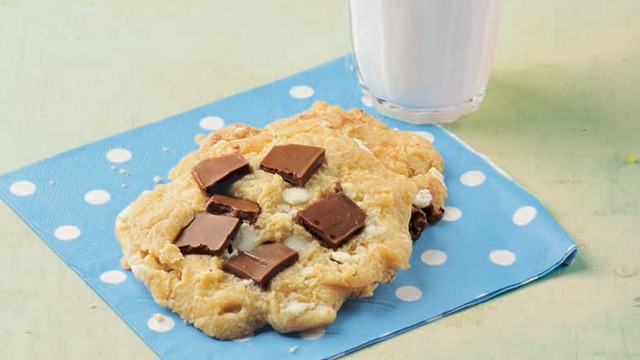 Microwaved Chocolate Cookies
Posted in:
Recipe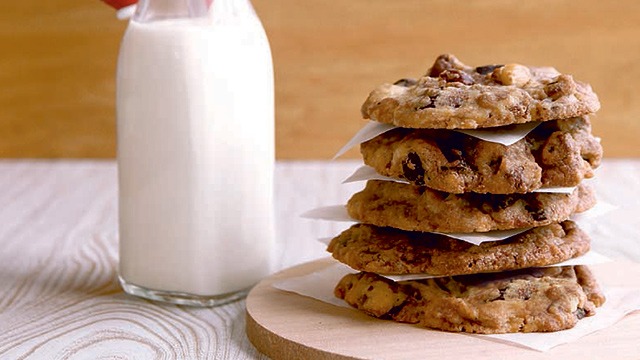 Chunky Chocolate Chip Hazelnut Cookies
Posted in:
Recipe