This one-man baking business was inspired by afternoons spent at the cookie shop where his mother worked for when he
was a kid. 
If you frequent Instagram stories, you might have come across a very animated bald man belting to pop songs while driving his car, à la James Corden's Carpool Karaoke. Maybe you've seen his exceptional food photography or have come across the hashtag: #YasssBaldBaker on Instagram.
Meet Cy Ynares—the brave, bold, brilliant guy behind the delicious The Bald Baker's cookies and banana loaf.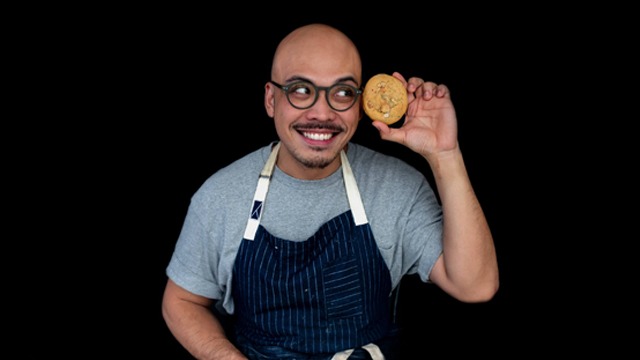 It wasn't a smooth journey, Cy told us. Cy was working in the advertising industry for roughly five years. When he felt that he no longer was learning anything new and that daily routines started to feel too mechanical, he eventually dreaded the idea of going to work and thus, left.
He then took a much-needed long vacation after his advertising stint. It was then he decided to start his own baking business and The Bald Baker was born. His passion for food started when he was still a kid. Back then, his family was still living in the United States, Cy would go straight from school to the cookie shop where his mother worked for. He would spend all afternoon watching his mother scoop cookie dough onto the sheets and then see them transform into these sweet, fragrant treats. He would even stay there until the cookie shop would close down!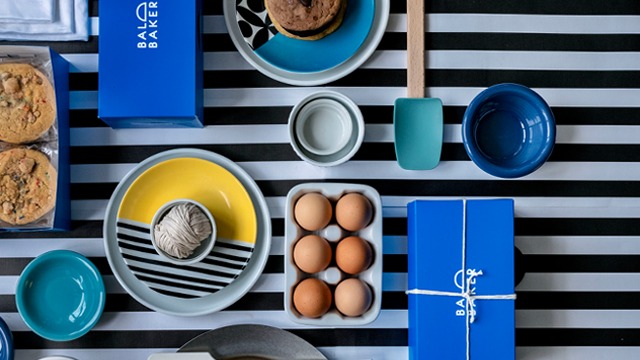 In the earlier stages of putting his own business, he went through all the mixed emotions that go with venturing into uncharted territories. Even though he was passionate about it and had a diploma in pastry from ISCAHM (International School for Culinary Arts and Hotel Management) tucked under his belt, he admitted that "birthing Bald Baker was definitely one of the hardest and scariest things I've ever done. I'm a one-man team, and I'd basically just be running on adrenaline and sugar. So definitely, the first year was the hardest because I didn't have a system. I was still trying to figure everything out."
ADVERTISEMENT - CONTINUE READING BELOW
Recommended Videos
A serious problem Cy had during the early stages of The Bald Baker was proper storage. He only had a condo unit to work with, he encountered difficulty in finding enough space to stock his ingredients and package the items. He adds, "Apart from that, the chiller space was my major issue. I literally only had one fridge to store everything—the cookies, the dough, and my own personal food. It came to a point where I had to throw out my own food cause I really didn't have space for anything else but cookie dough."
If in the near future time machines would have been invented, Cy would share this bit of advice to his younger self, "Get some sleep, don't overthink everything, and get a bigger oven," he laughs.
Now, Cy has a better grasp on how to handle the day-to-day operations of The Bald Baker as a one-man team. He is incredibly hands-on with every step of the process—from buying ingredients, groceries, shopping, finding suppliers, baking, packing, handling the pickups—and yes, even the tedious task of washing the dishes.
In the three or four years that The Bald Baker has been around, Cy was able to develop a variety of cookies and baked goodies—that now have a following—thanks to his 27,600+ followers on Instagram. He has the classics: black velvet, Milo dinosaur, salted caramel, white choco cran oat, compost cookie, choco chocollows, oatmeal and flax, ubae 22, black sesame matcha, chocollows, birthday cookie, and the berries and cream. Additionally, he also has a best-selling choco chip banana loaf.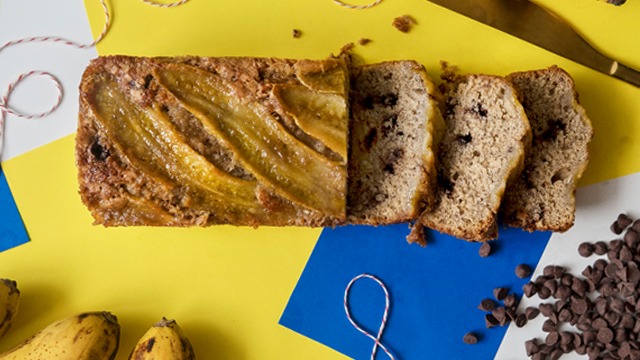 But even with all that he has accomplished, Cy has kept his feet rooted to the ground. Even if he doesn't feel The Bald Baker hasn't progressed as to what it should be by now, he is happy that he is doing what he loves and that he keeps finding new hobbies that are somehow connected to his passion of baking, like food photography.
It is understandable that single-handedly managing a baking business can get exhausting. This is why Cy is currently on a hiatus right now to refresh and recharge his creative juices. He is currently on a baking break but Cy is continuously developing new recipes and finding flavor combinations that he likes.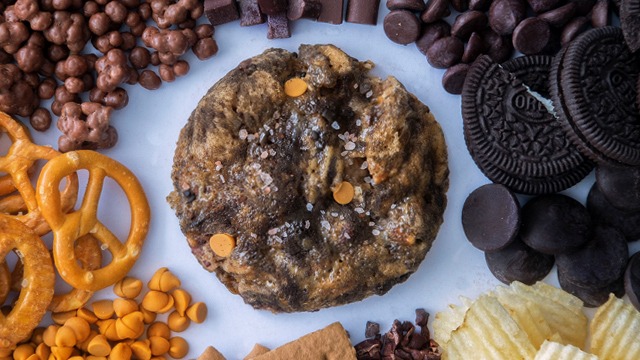 To keep himself inspired, he immerses himself in cookbooks and watching Youtube and reality cooking shows. He shares "I immerse myself with videos all the time because at the end of the day, food is ever changing and new techniques take shape every day."
Cy also gets inspiration from going to numerous food crawls. He confesses, "I think it's all over my Instagram and Stories! I have more pictures of food than the actual things that I sell." But if given the chance, Cy travels to get inspired, but when he can't, his friends help him out by sending him flavors that have piqued their interest. As such with The Bald Baker's Orange Miso cookie, this originated from his friend's trip to Japan who sent Cy a photo of a red miso and honey cookie that he has tried.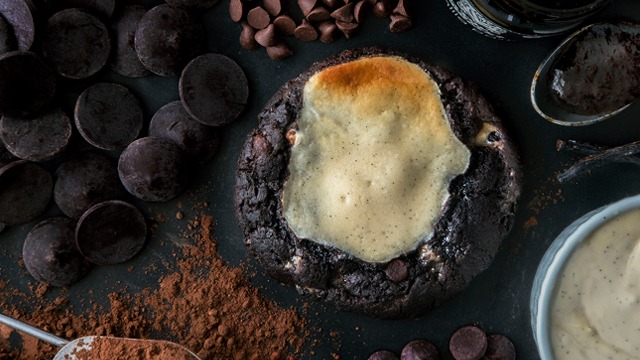 Cy shares his advice to aspiring bakers, The Bald Baker's shares his advice to aspiring bakers, "I think the best advice is to move at your own pace. Don't let the trend or the demand force you to move to the next step, when you, yourself aren't ready yet." And we can't wait for his next cookie creation.