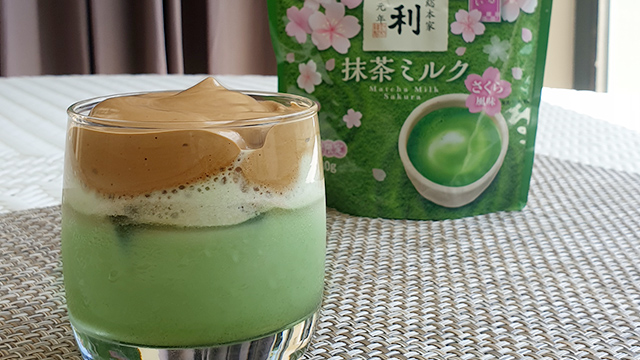 There really is no better time to try making the viral Dalgona coffee than now—while we're all quarantined at home, practicing social distancing from the outside world. This reverse latte is made with a 1:1:1 ratio of instant coffee, sugar, and hot water, whisked until it becomes a toffee-hued fluff. You put a layer of it on top of iced milk, then you can mix it together or scoop the Dalgona and take a sip of the milk.
This three-ingredient coffee fluff looks easy to do but it requires an arm workout for manual whisking. When it comes to Dalgona coffee, there is still room to be creative and experiment. Here are a few ideas on how you can switch things up: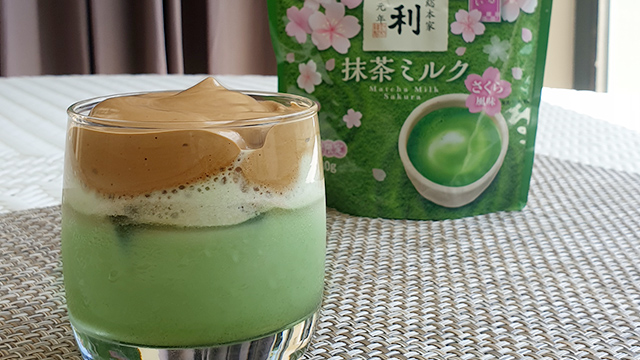 Dalgona Coffee + Matcha = Matcha Coffee
Instead of using milk with ice, you can use matcha (green tea) for an added earthy flavor to the bittersweet Dalgona coffee—similar to Starbucks's Matcha Espresso. You can also have the best of both worlds and combine milk and matcha to have a creamy matcha milk base. 
Dalgona Coffee + Chocolate = Mocha
You can also use Milo instead of milk, especially if you are a huge fan of mocha. If you have tablea, powdered hot chocolate, or ready-to-drink milk chocolate in your pantry, these should work, too. 
Dalgona Coffee + Coffee = Double Coffee Dosage
For those who want to double their coffee intake or can't take the sweetness of the original Dalgona coffee recipe, you can also top your cup of joe with Dalgona coffee. It may sound extreme, but you can totally mellow down the coffee flavors by using a milky coffee base or you can go also opt for a cold brew base if you want something more bitter.
Dalgona Milo
There are recipes making rounds on social media that uses the 1:1:1 Dalgona ratio and the same Dalgona whisking technique, but replaces the instant coffee powder with the chocolate powdered drink, Milo. 
If you want to try this out, the ratio will not thicken into a marshmallow-like fluff on its own. If you're using Milo, you'll need to cheat by adding whipped cream or all-purpose cream after whisking the three ingredients together. You have to fold the whipped cream together with the batter-like consistency of the whisked Milo.