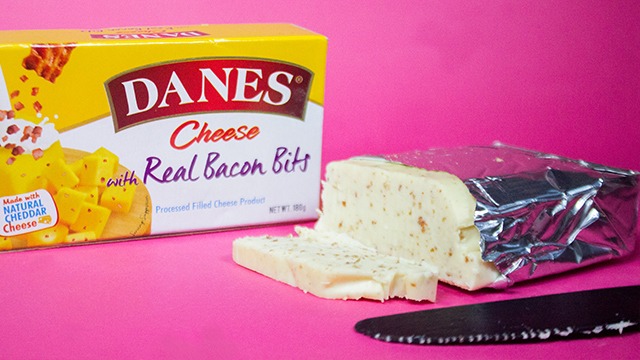 Facts are facts: Most dishes are better with bacon and cheese is better with bacon. For those who want a quick, easy cheesy bacon sandwich, our recent grocery find will make you want to head to the supermarket ASAP!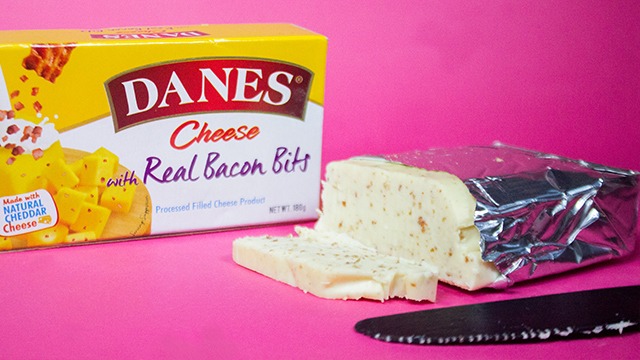 Instead of buying bacon and cheese separately and preparing it separately, you can opt for Danes Cheese with Real Bacon Bits (P55)! This is a sweet and milky cheddar cheese with bacon bits in it. But despite its size, you can still taste the saltiness of the bacon. Bacon also adds a bit of crunch to it.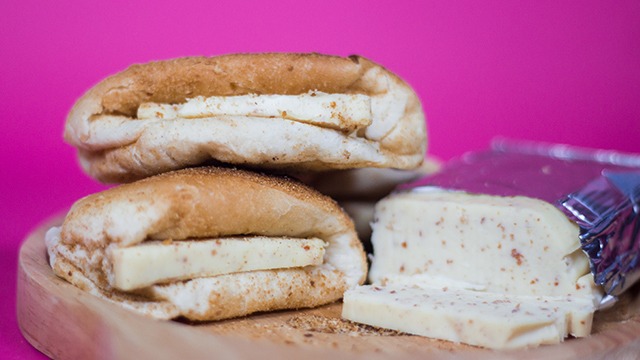 The simplest thing you can do with it is to add it to your pandesal, sandwich, or burger before toasting it. Heck, you can even actually add crispy bacon strips to make it tastier! You can also use the Danes Cheese with Real Bacon Bits for topping your salads or pasta, like Pinoy spaghetti or lasagna.
Danes Cheese with Real Bacon Bits (P55) is available at SM Supermarket.
ADVERTISEMENT - CONTINUE READING BELOW
Recommended Videos