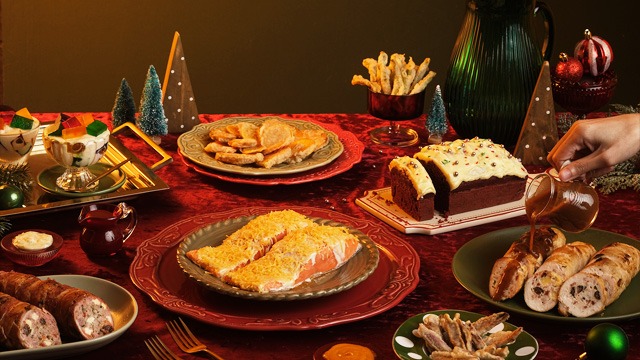 December is the grandest celebration of the year for the typical Filipino, and with this in mind, we took the recipes that you know should be on your table and gave each a twist. Whether it's a simple addition of a secret ingredient or a different way of serving it to make it more special, all six of these recipes are sure to make your Noche Buena handaan more appetizing.
A simple spread of dishes can be festive without going over your budget! That's what we set out to prove when we came up with this menu of Filipino Noche Buena recipes. While this menu sticks to the traditional, aka tried and true, favorite dishes of the Christmas handaan, we also know giving a recipe a change, a tweak, or a level-up idea can turn an everyday dish into a putahing pangfiesta.
All of these Noche Buena recipes have a delicious twist.
We know how frustrating it can be to deliver a meal that doesn't meet expectations, but we think even the simplest recipes can be served with a bit of flair! The Yummy.PH December cover recipes feature a Filipino Christmas menu with a twist that you'll want to share with friends and family.
1 Crispy Sitaw and Crispy Kamote Recipe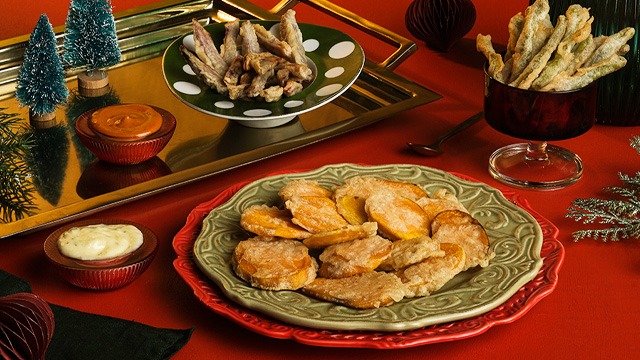 Crispy veggies make delightful appetizers for any spread, and these are exactly that. You can use sitaw (string beans) and kamote (white and orange sweet potatoes) like we did in this crispy sitaw and crispy kamote recipe or you can swap these out for other vegetables that you love more.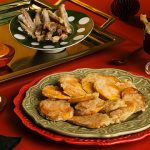 Crispy Sitaw and Crispy Kamote Recipe
Posted in:
Recipe
2 Cheesy Baked Salmon Recipe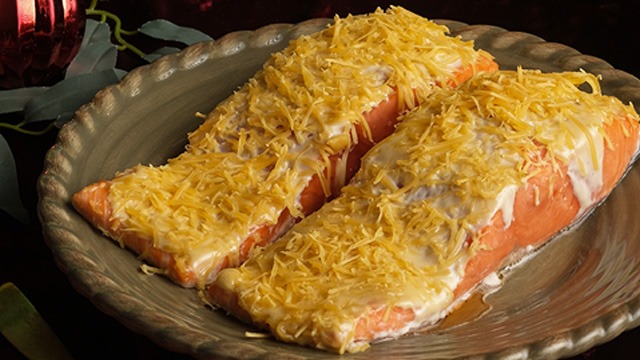 This cheesy baked salmon recipe uses affordable pantry ingredients to make it creamy yet addictive with the play of flavors that are mixed into the topping. Plus, it's easy since those with a small oven toaster can still make this recipe!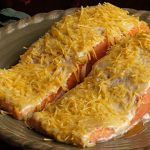 Cheesy Baked Salmon Recipe
Posted in:
Recipe
3 Easy Chicken Relleno Rolls Recipe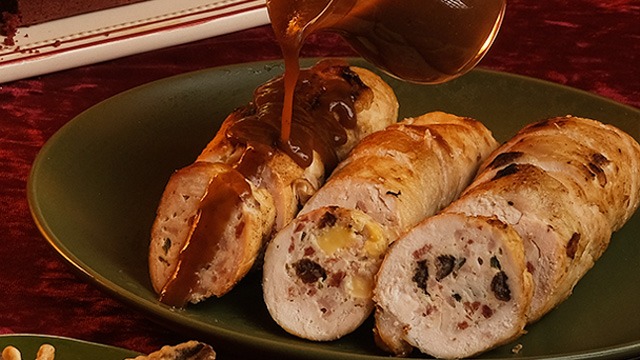 It may not be as impressive as a whole deboned and stuffed chicken but this change from a whole chicken to just the breasts makes it super easy to do. Plus it also makes it less stressful for you to make! Think of this recipe as a cross between an embutido and a chicken cordon bleu with the ground chicken stuffing rolled up in chicken breast fillets. And that's this easy chicken relleno rolls recipe!
ADVERTISEMENT - CONTINUE READING BELOW
Recommended Videos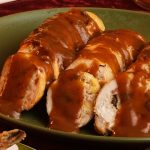 Easy Chicken Relleno Rolls Recipe
Posted in:
Recipe
4 Bacon-Wrapped Embutido Recipe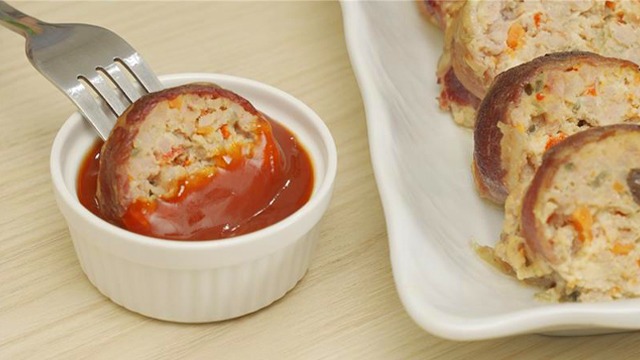 To make the usual embutido more special for the holidays (or any other special occasion that you want to celebrate), a simple wrap of bacon is used to deliver a more irresistible dish. This bacon-wrapped embutido recipe makes this Filipino meatloaf more impressive (and more appetizing!) to those who spy it on your dinner table.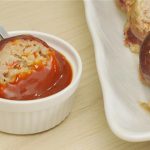 Bacon-Wrapped Embutido Recipe
Posted in:
Recipe
5 Cathedral Window Cups Recipe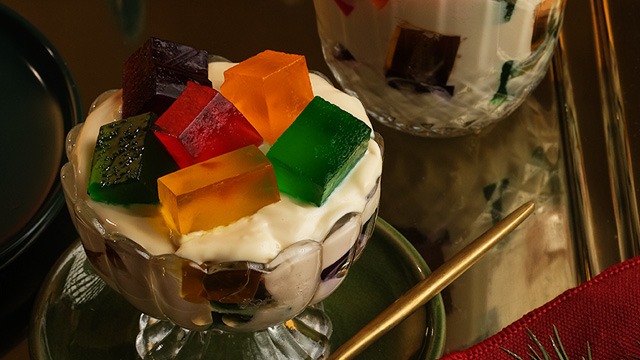 This Cathedral Window cups recipe is even more creamy and silky than the original! That's all thanks to the sweetened cream, inspired by a coffee jelly recipe, that is layered between the rainbow of fruit gulaman cubes. Plus, deconstructing the original Cathedral Window into individual cups makes this easy to serve!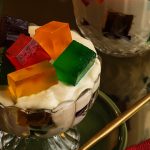 Cathedral Windows Cups Recipe
Posted in:
Recipe
6 Red Velvet Loaf Cake Recipe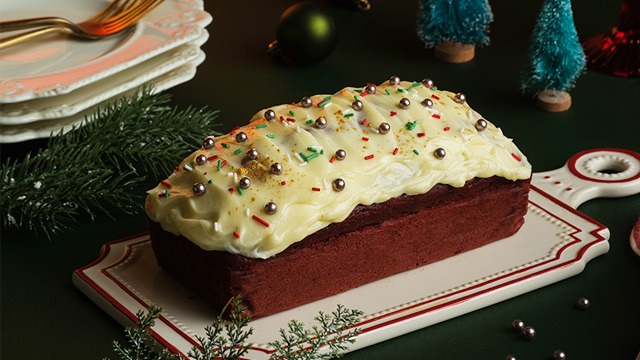 This simple and easy red velvet loaf cake recipe still captures the essence of all the things you love about a red velvet cake (including the addictive cream cheese frosting!) without the extra effort of making a layered cake.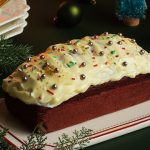 Red Velvet Loaf Cake Recipe
Posted in:
Recipe
So. Are you excited to cook and bake our December featured recipes as part of your handaan this Christmas? What Noche Buena dishes do you plan to have on your table?
***