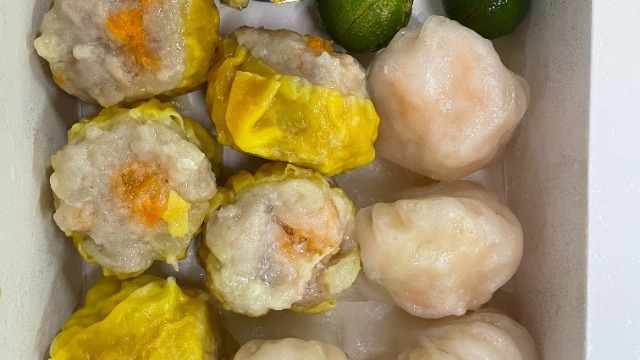 Our love for siomai knows no bounds and if you are one of those people who love buying siomai in bulk, you're not alone. These bite-sized and flavorful classic Chinese dumplings are something to enjoy on any random day: as an appetizer, a snack, or a meal, whether it's at home steaming some from a frozen pack, it's by the kiosk as you head home from work or school, it's at a restaurant with family or friends, or in our book, the best yet, capping off our grocery trips with a rewarding finish. Available at 84 SM Supermarkets, DECS' kiosks can be that reliable dumpling shop for those tiring grocery runs. We're particularly fond of these dumplings because they're big, affordable and most of all, taste delicious.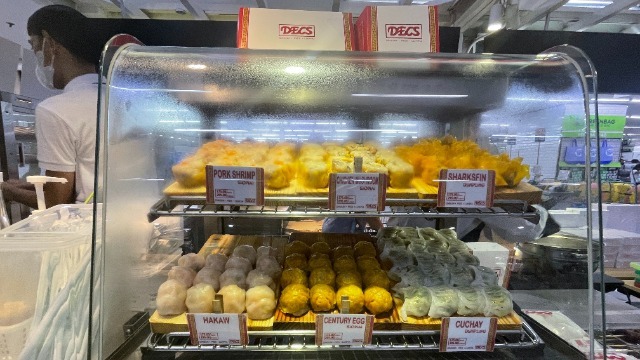 Conveniently located in the food court area right outside SM's supermarkets, DECS' commissary offers an array of scrumptious and satisfying dumplings that are sure to hit that siomai craving. 
We've fallen in love specifically with three of their flavors: the Pork Shrimp Siomai, The Cuchay Dumpling, and the Hakaw. These three dumplings together offer a variety of textures and flavors for some well-balanced munching.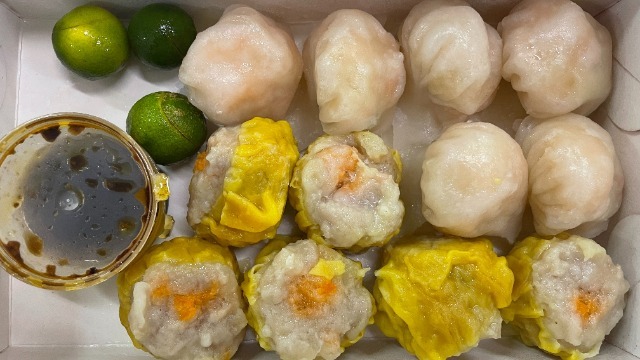 Nothing quite hits the spot like meat, which is why the Pork Shrimp Siomai satiates like no other. If you're craving a classic basic dumpling, then this will definitely win you over with its hefty size, scrumptious bite, and balance of savory flavors capped off with an aromatic gentle sesame oil aftertaste.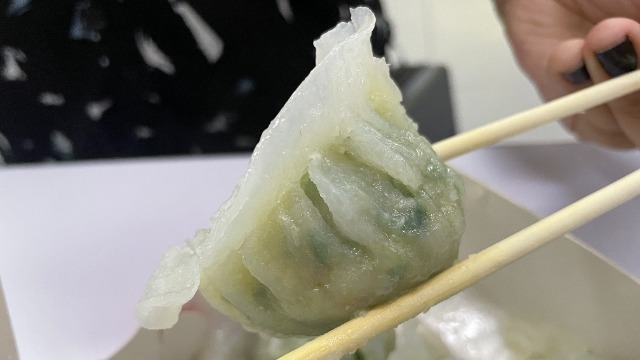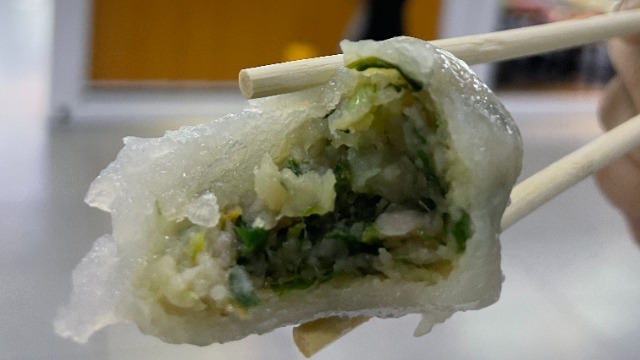 The Cuchay Dumpling offers a generous amount of that chewy, translucent, handmade wrapper around a delicious, herby, veggie-sweet, mix of chives, water chestnuts, and a little bit of shredded shrimp. Whatever flavor you prefer, we suggest you don't miss getting the Cuchay Dumplings alongside to give your palate a refreshing fiber-rich break between meaty bites of your other protein-heavy dumpling favorites.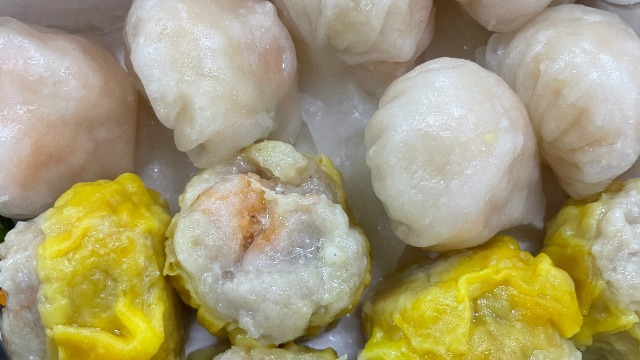 Admittedly, DECS Hakaw are not the best out there, but for the price, amount, and flavor? It's guaranteed to be one of the most satisfying. The pleats are a bit of a mess, but that doesn't matter once it's in your mouth, and enjoying the flavor and texture of the gentle, slightly sweet, and savory mix of shrimp and water chestnuts. 
Every dumpling, whatever flavor you choose, is a gratifying plump size that depending on the person can be a delightful bite or two. When you get the dumplings a few quick minutes after ordering, your freshly steamed dumplings come with chopsticks, chili and Chinese soy sauce mix, and sliced calamansi so you can easily pop one perfectly seasoned-to-taste hot dumplings with gusto. 
Other dumpling variants to choose from are Chicken Mushroom Siomai, Sharkfin Dumpling, and Century Egg Siomai. In the same kiosk, you can also buy siopao, lumpia, smoked duck, and SM Eats staple rice meals and the well-known turon.
ADVERTISEMENT - CONTINUE READING BELOW
Recommended Videos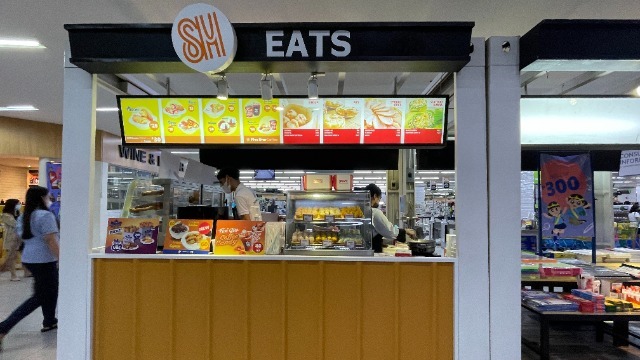 A 6-piece serving of a single type of dumpling at P175 already makes for a filling meal. However, we recommend that you eat with someone so go for two variants at P295 which also saves you a total of P55 compared to the 6-dumpling pack.
Better yet, for a family of 3-4, or maybe two very hungry people, go for 4 different types with the 24-piece family platter at P540. That's P160 cheaper than buying in 6s, and P50 cheaper than buying in 12s. If you don't finish your order in one sitting, you can conveniently close the box and take it home. At room temperature, they can last for the day, refrigerated; you can store them for 3 days, or freeze them for up to 2 weeks.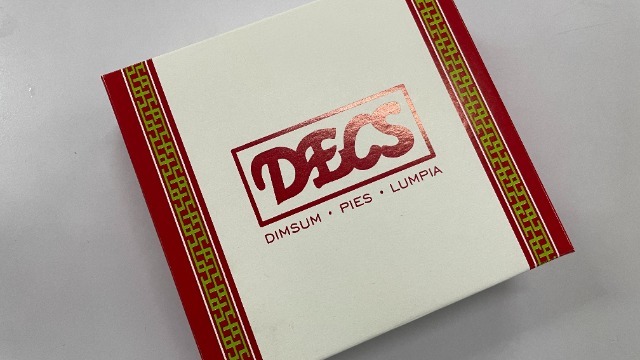 Can't get enough of DECS dumplings? You can actually order their frozen packs directly through their official Facebook account. There are more variants available there, however prices are a bit higher and you will also have to pay for shipping. 
******