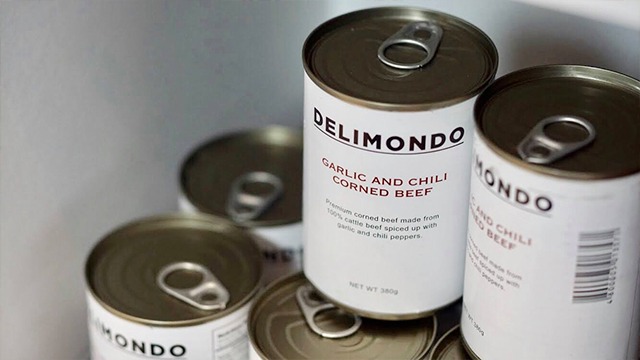 Buyers beware! There are allegedly fake Delimono products being sold and unauthorized sellers, too!
This is what Delimondo posted about on its official Instagram account, stating that the brand is going to take legal action against distributors of counterfeit Delimondo products.
CEO and President Katrina Ponce Enrile says, "It has come to our attention that counterfeit Delimondo products are still in circulation and are being sold by unauthorized sellers. We value consumer safety and health, and we would like to warn the public that consuming fake products with unknown additives can cause serious health issues. To ensure the best product quality, we always recommend purchasing Delimondo from our official stores and authorized distributors.
The use of the brand name DELIMONDO on unofficial products is unlawful. We will track and take legal actions against unauthorized distributors of our products."
The post also includes photos of the counterfeit products: Garlic and Chili Corned, Ranch Style, and Caldereta Corned Beef in plastic packs, the Delimondo Luncheon meat sliced and sealed in a tray, and bottles of the Chili & Garlic.
How do you know if it's authentic Delimondo products?
The authentic packaging of Delimondo corned beef and the luncheon meat comes in cans of varying sizes. You can buy these products from their authorized stores in SM Aura Premier in Taguig City, Jaka Center in Makati City, Shopee, LazMart, the official website, and this list of authorized stockists (supermarkets and the like).
As tempting as it is to purchase affordable huge packs of Delimondo corned beef you see online, there's no 100% guarantee that it comes from Delimondo—nor does anyone know what (if anything) may have been added to these repackaged packs. These are counterfeit Delimondo products which are products made to imitate authentic Delimondo products and deceive customers into thinking it's the real thing when it's not. Stay vigilant!
*****
ADVERTISEMENT - CONTINUE READING BELOW
Recommended Videos