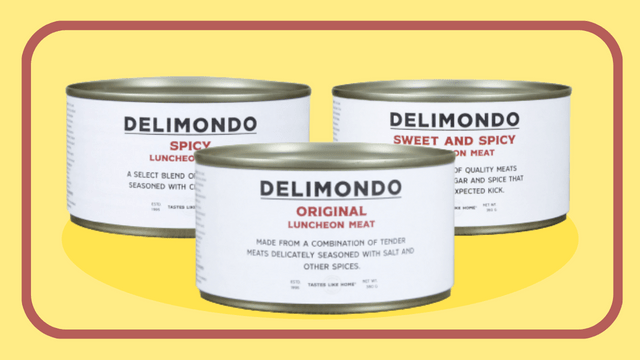 It was years ago when Delimondo introduced a different size for corned beef, smaller and therefore cheaper, but now, as Delimondo celebrates its 10th anniversary this year, they launched a new size for their luncheon meat. This time, Delimondo's canned luncheon meat is bigger.
Before the new size was launched, Delimondo's Luncheon Meat only came in 260-gram cans, but the new and larger size has 350 grams. And this new size is available for all three of Delimondo's existing luncheon meat flavors: Original, Spicy, and Sweet and Spicy.
Since these are bigger, they are also slightly more expensive, specifically P33 and P34 more expensive than the smaller cans. The 350-gram can of Original Luncheon costs P137, the Spicy costs P139, and the Sweet and Spicy costs P139 too.
Want to add Delimondo's large cans of luncheon meat to your pantry? You can buy them via Delimondo's website.
*****