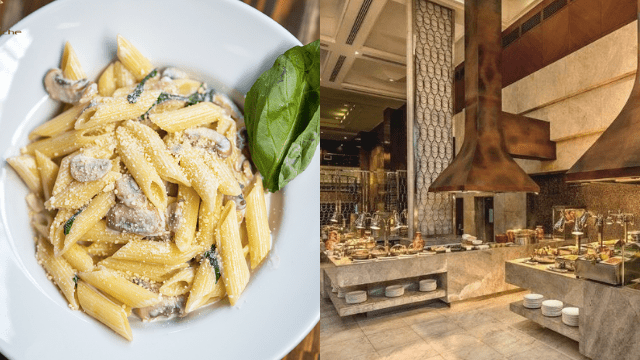 Are you spending Easter Sunday with the family? We have a suggestion for you! You and your family can partake in Diamond Hotel's Easter Sunday festivities that include an Easter Sunday Brunch Buffet at Corniche.
[facebook url="https://www.facebook.com/diamondhotelph/photos/pcb.5362049017179912/5362045723846908″]
For P3,300 (net per person), diners are treated to a spread that includes sandwiches, soup, pasta, meaty entrees, and of course, dessert. You can also expect delicious Chinese dishes and Japanese dishes at the Corniche buffet. You can never ever go wrong with dim sum, stir-fried ulam, tempura, and ramen!
But for the Easter Brunch Buffet specifically, the diner gets one (1) gate pass to the arcades and inflatable games at the Diamond Ballroom. If you're planning on bringing a toddler with you, they will surely enjoy the free games!
Diamond Hotels' Easter Brunch at Corniche costs P3,300/person. The buffet happens this April 17, 2022, from 11:00 a.m. to 2:00 p.m. You can reserve via Diamond Hotel's website.
*****